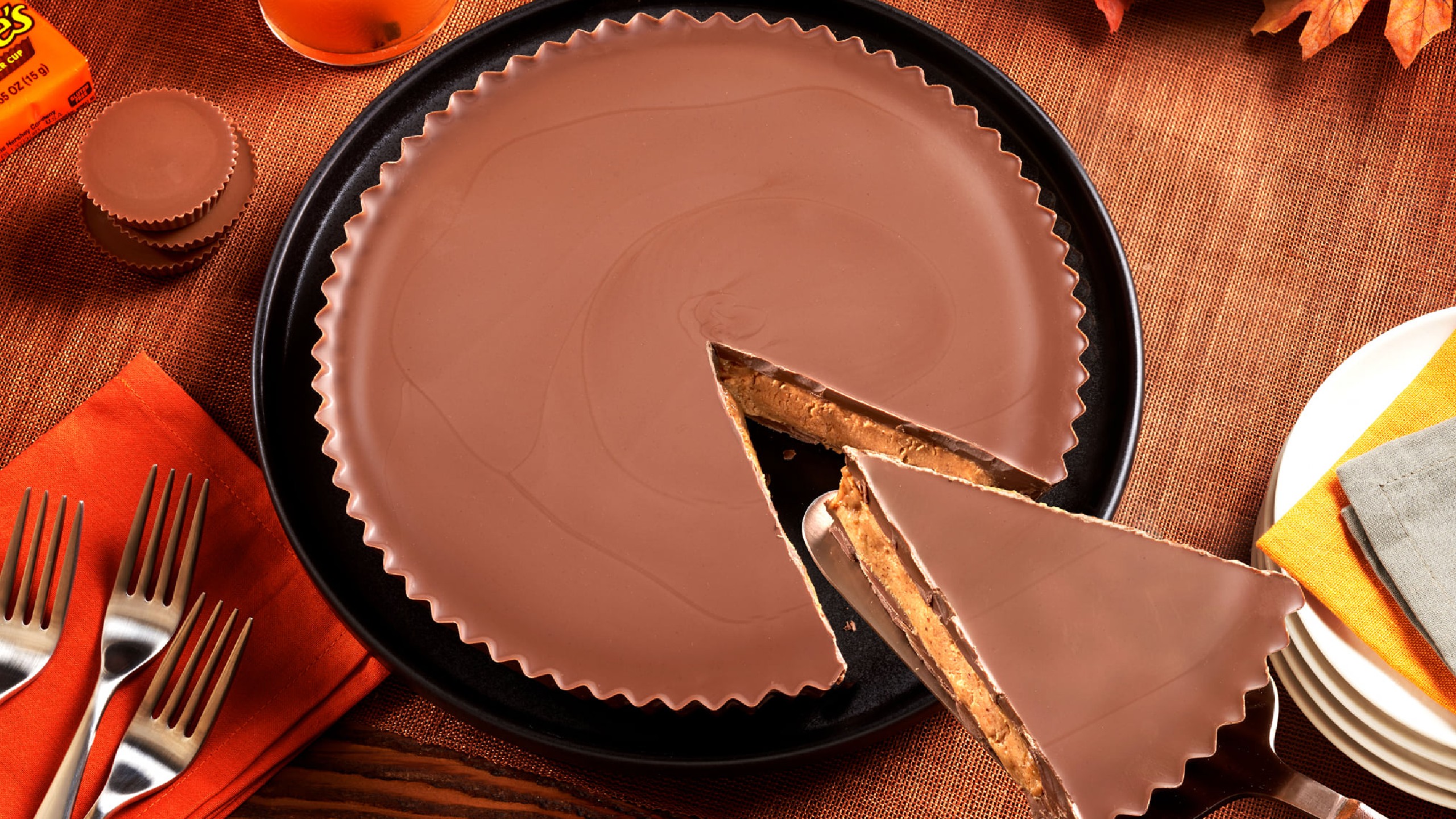 Credit: Facebook/Reese's
Step aside, pumpkin pie. Forget Aunt Cathy's Oreo Cake and all Christmas cookies can go straight into the trash. There is a new dessert coming for your holiday celebrations and it is glorious. It identifies as a pie, but let's call it what it is; the largest Reese's Peanut Butter Cup ever sold.
Reese's is calling it a Thanksgiving Pie. But even if it calls itself a pie, the only thing pie-like about it is its shape. In reality, it is a 3.4 pound, nine-inch in diameter peanut butter cup. They retail for $44.99 and sold out within minutes of offering it. There has been no statement if more will be made available, but when anything sells that fast in 2021, the answer is usually yes.
"When you bring together friends and family for Thanksgiving dinner, no table spread is complete without dessert," a brand manager at Reese's said. "At Reese's, we wanted to create a dessert that everyone wants a piece of. You can thank us later."
d
Sure, Reese's has innovated before. Last year, for the first time in the history of the Reese's Cup, they released one without chocolate. It was just peanut butter and more peanut butter. This one, though, takes the cake. And the pie. And it takes any dessert you want to throw at it.
The suggested serving size is so small they think there are 48 slices on that thing (lol). In reality, it's a 7,000+ calorie dessert for one, if you're a maniac. Maybe you let a few others in on it. But when it comes to historic Reese's Peanut Butter Cups, it's best to limit the participants to a smaller amount than you'd need for a casino heist.
Let Big Candy masquerading as pie become a thing, and move us all forward in the dessert game. Pumpkin pie has been coasting for far too long.