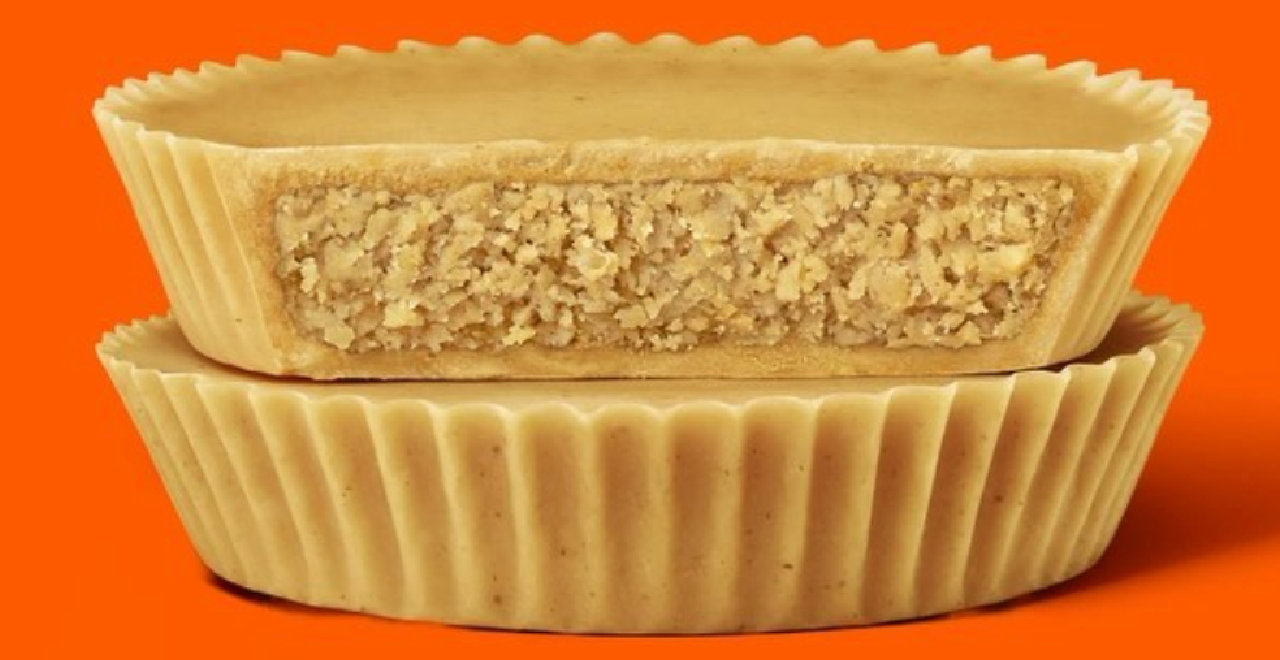 Credit: Instagram/reeses
No one innovates quite like the makers of candy. It's really one of two paths to survive in a cutthroat sweets industry. You either lean heavy into nostalgia and make candy that reminds people of their childhood, or you dump a bunch of chocolate on the "rules" because you just don't care.
Some have it both ways, like Reese's, who will never stop making the Peanut Butter Cups you know and love. Even the seasonal delicacies (the eggs are the best, and I will fight anyone who stands for trees or pumpkins) will be a holiday staple for decades. But they also know how to branch out, and next month they'll be selling their first all Peanut Butter, Peanut Butter cup.
View this post on Instagram
That's right, they are giving you the same peanut butter filling you love, and replacing the chocolate shell with…more peanut butter. In some respects, it sorta feels like they are selling you globs of peanut butter in a wrapper. But that's the goal here.
A Reese's brand manager said the Ultimate Peanut Butter Lovers Cup (as an aside, the Lovers Cup sounds like some sort of inappropriate trophy) is just for a certain population.
"While launching a Reese's Cup with absolutely no chocolate might come as a shock, we're giving the truest peanut butter fans something to go wild about," she said.
The brand launched the product on National Peanut Butter Day (March 1 if you don't have your calendar handy) but will roll it out everywhere in April. It'll be available in the standard, king size, and mini forms, but only for a limited time.
Because even some great Peanut Butter Loves have to end.