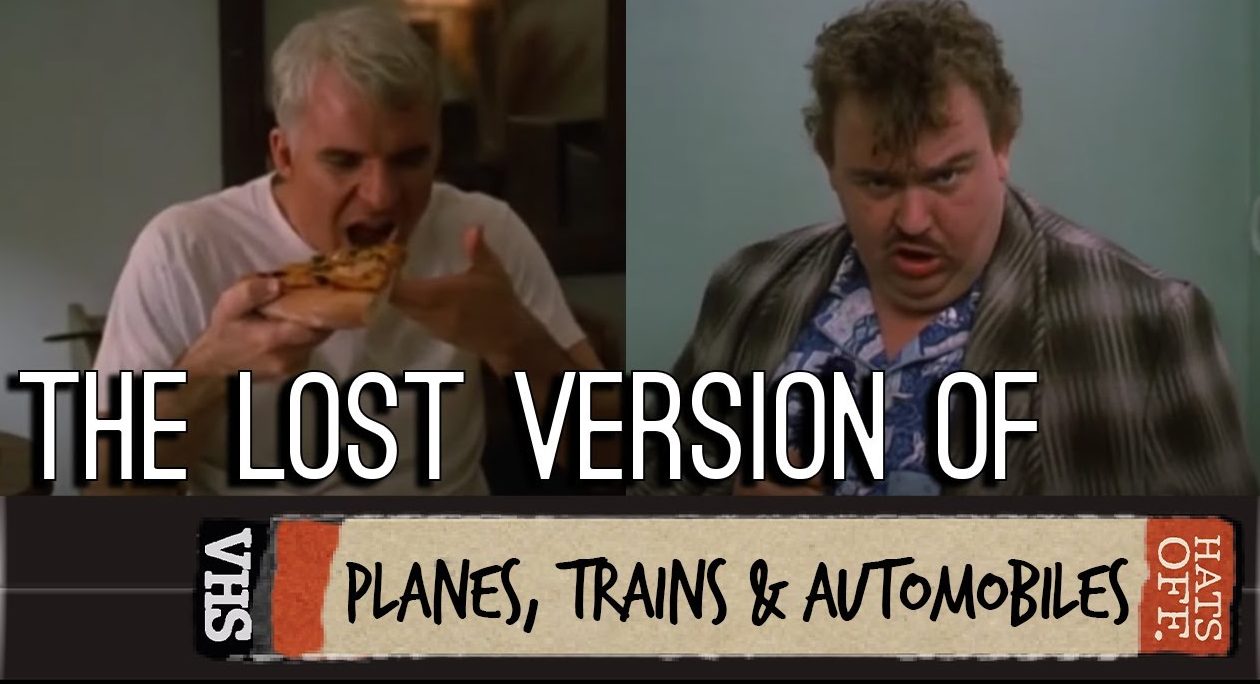 Credit: YouTube/ Hats Off Entertainment
One of the best Thanksgiving perks is the long weekend it creates, if you're lucky enough to have the Friday after the holiday off from work. Sometimes, the entire week is slower than usual at the office, leaving families with plenty of time to bond, eat, and watch movies. Unfortunately, there aren't very many Thanksgiving-themed movies. I always make sure to watch The Last Waltz, the classic concert film that was filmed on Thanksgiving (a bit of a stretch but it works), and this year we added Planes, Trains and Automobiles to the mix.
The late-80s road trip buddy comedy starring Steve Martin and John Candy is funny, real, and a little sad, a combination director John Hughes does well. It's also only 90 minutes, which, these days, seems like a rarity, and is a little disappointing. We need more Thanksgiving movies – or at least a longer version of this one.
If this story about a dad's ill-fated attempt to get from NYC to Chicago in time for Thanksgiving dinner were made today, it would probably be at least two hours.
Especially considering that Hughes left so much material on the cutting room floor. Another entire movie's worth, apparently! And now the internet wants to #ReleasetheHughesCut of Planes, Trains and Automobiles.
Earlier this week, Hats Off Entertainment posted a video to their YouTube Channel in which outtakes, still photos, and more are combined to recreate some of the missing material from the 3 hours and 40-minute version of the movie that was originally shot.
Check it out, and join the growing chorus of people who want to #ReleasetheHughesCut. Especially if there's a longer scene of Steve Martin cussing out Mrs. Poole!