Remembering John Altobelli, Father and Coach Lost in Calabasas Helicopter Crash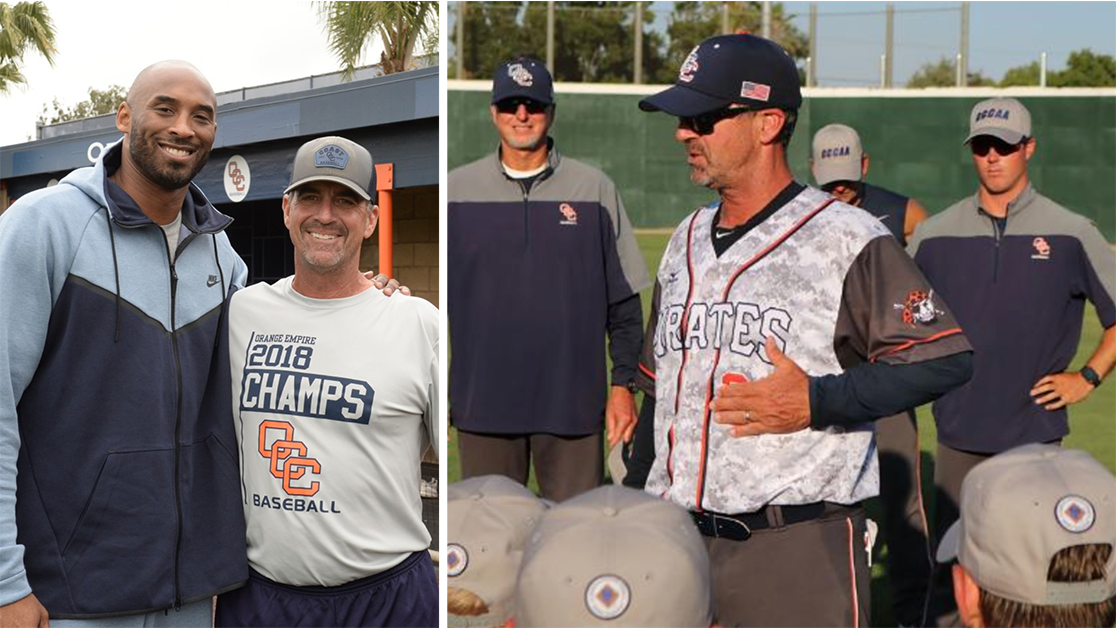 The horrific helicopter crash that claimed nine lives in Calabasas, California on Sunday has been dominating news headlines due to the shocking loss of NBA legend Kobe Bryant and his daughter, Gianna.
The vehicle was transporting passengers to Thousand Oaks for a girls basketball game, in which Gianna was expected to play and Kobe was going to coach.
'The Dad' has created tributes and posted content honoring Kobe's memory since the accident, but we also want to acknowledge and remember the other father who was onboard and tragically lost.
John Altobelli, 56, was an Orange Coast College baseball coach, husband to Keri (who also perished in the crash), and father of three. Altobelli's daughter, Alyssa, was a teammate of Gianna Bryant and was also lost in the crash.
"There were two sides to John," Tony Altobelli, John's brother, said. "People saw him on the baseball field, he's (a) gritty and tough-as-nails kind of guy, but the other side of him, he was one of the biggest-hearted people you'll meet in your life. He cared about his players, cared about his school."
While not carrying the same star power or influence as Kobe, Altobelli was committed to creating positive change in his community.
"It's hard to put into words what this loss means to the college and the athletics department," OCC Athletics Director Jason Kehler said.
"John was a tremendous coach and an even better friend. Beyond that, he was an amazing mentor to all of the students and athletes that he taught and coached. He treated them all like family and his impact will live on forever."
Over the course of his career, "Coach Alto" racked up more than 700 wins and was named ABCA/Diamond National Coach of the Year in 2019 by the American Baseball Coaches Association (ABCA). This would have been his 28th season coaching the Pirates, whom he helped lead to the state championship last year.
A statement from Red Sox Chief Baseball Officer Chaim Bloom regarding the Altobelli family: pic.twitter.com/nfrMs5t6Bj

— Red Sox (@RedSox) January 27, 2020
The Boston Red Sox posted a statement about the tragedy, emphasizing their mourning of the three members of the Altobelli family. Coach Alto's son, J.J. Altobelli, is a Red Sox scout.
The Red Sox Foundation has since set up a GoFundMe to raise support for the Altobelli family.
It doesn't matter if they are consistently in the limelight or making a difference behind the scenes; good fathers help shape the world we live in each and every day. They represent strength, perseverance, and love, and when they are lost, they deserve to be remembered for the amazing influence they brought into the world.
Well done, John. Rest in peace.
In addition to the Altobellis and Bryants, the other passengers lost in the crash included Sarah Chester, a 45-year-old Newport Beach mother of three flying in the helicopter with her 13-year-old daughter, Payton Chester, who also perished; Christina Mauser, a 38-year-old from Huntington Beach who was a coach at Harbor Day School and Bryant's top assistant coach; and Ara Zobayan, the 50-year-old helicopter pilot who often flew Kobe and was also an instructor.