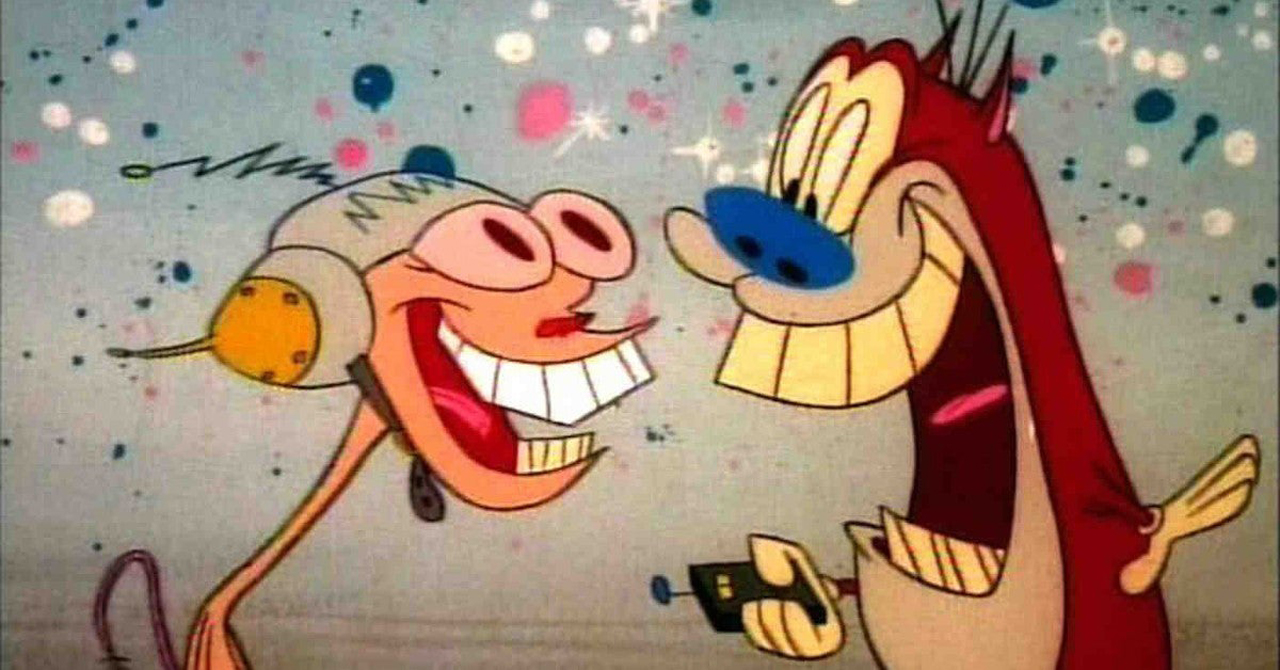 Credit: Nickelodian
Back in my day (the 90s!), there was some bizarre, and often groundbreaking animation floating around. From Mike Judge's Beavis and Butthead to Liquid Television's Aeon Flux on MTV to the meta Animaniacs and the just plain batshit Ren and Stimpy, animators were going off.
Now, 20+ years later, many of those shows are coming back. Animaniacs is returning to the airwaves this fall, Beavis and Butthead is being revived in a very different era (are they still going to make fun of music videos?), and now it's been announced that Ren and Stimpy is coming back as well.
The Hollywood Reporter broke the news that 25 years after its initial run on Nickelodeon, Ren and Stimpy, an adult-focused cartoon featuring the misadventures of Ren, a manic, often exasperated chihuahua, and his dopey sidekick, Stimpy. The show ran for 5 seasons and 100 episodes and often featured content – about religion, politics, and more – that didn't jibe with Nickelodeon's kid-centric content. Still, it gained a cult following.
Now the show is being reimagined for Comedy Central, which will also air the new Beavis and Butthead and Jodie, a series based on MTV's Daria.
"We are excited to reinvent this iconic franchise with a new creative team and our partners at the Nickelodeon Animation Studio," said ViacomCBS Entertainment & Youth Group president Chris McCarthy. "Ren & Stimpy joins our rapidly expanding roster of adult animation including South Park, Beavis and Butt-Head and Clone High as we continue to reimagine our treasure chest of beloved IP for new generations."
The new, "reimagined" Ren and Stimpy will be made with a new creative team and entirely without the involvement of creator John Kricfalusi, who will also reportedly not benefit financially in any way from the new series. He's been a controversial figure since Buzzfeed published a story about his relationships with underage girls.