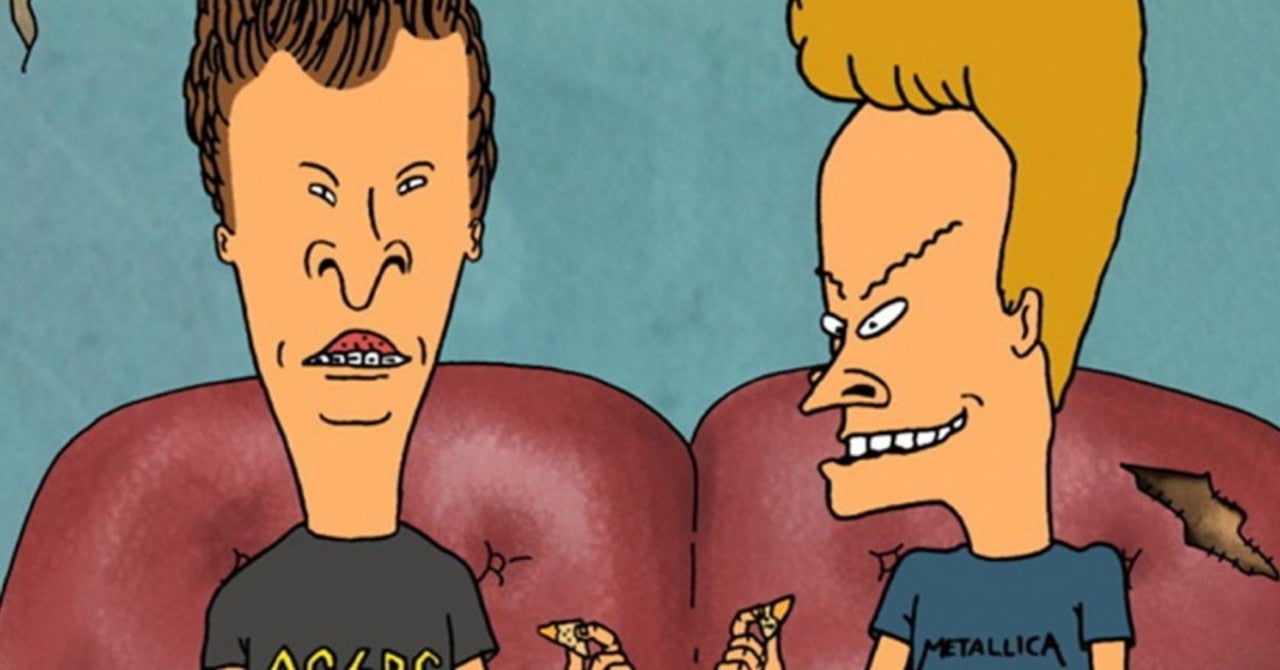 Credit: Mike Judge/MTV
Beavis and Butt-Head are making a triumphant return. And just like Bill and Ted, this time, they're dads. Turns out heavy metal fans turned out just fine. The pop-culture smash of the early-mid 1990s is being reimagined for a new generation as Comedy Central announced a revival, including a two-season commitment to the show and raising the possibility of other spin-offs.
The characters are being rebooted as Gen X parents raising their Gen Z kids.
The announcement is part of an overall deal with creator Mike Judge, who will write and produce the show, in addition to reprising his role as the voice actors for the two main characters.
#BeavisAndButtHead revival set at Comedy Central with 2-season order, spinoffs & specials planned in deal with Mike Judge https://t.co/Lg2CCZLAMo pic.twitter.com/ukpjqEZGf1

— Yahoo Entertainment (@YahooEnt) July 1, 2020
"Beavis and Butt-Head were a defining voice of a generation, and we can't wait to watch as they navigate the treacherous waters of a world light-years from their own," said a spokesman from Comedy Central.
So Comedy Central is green lighting a new Beavis and Butthead series where B & B are…parents.

One of the greatest questions of the 1990s has been answered.

They finally scored. pic.twitter.com/RRo2vKYjaT

— Tony Barker (@TonyWingdog72) July 1, 2020
In the briefest of statements, Judge himself said "It seemed like the time was right to get stupid again."
Judge has since cemented his status as a comedy guru in the intervening years from the show's first run (Beavis and Butt-head debuted in 1993), thanks to creating movies like "Office Space" and other TV comedy hits "King of the Hill" and more recently, "Silicon Valley."
The revival is part of Comedy Central's efforts to double down on animated content geared towards adults, as they try to program more shows to pair with "South Park."
The news is already firing up fans on social media, who are mostly reduced to GIFs and an endless stream of "heh heh heh ehehs".
It's going to be great.