Report: Lemonade Stand Would Raise More Money if it Were a Beer Stand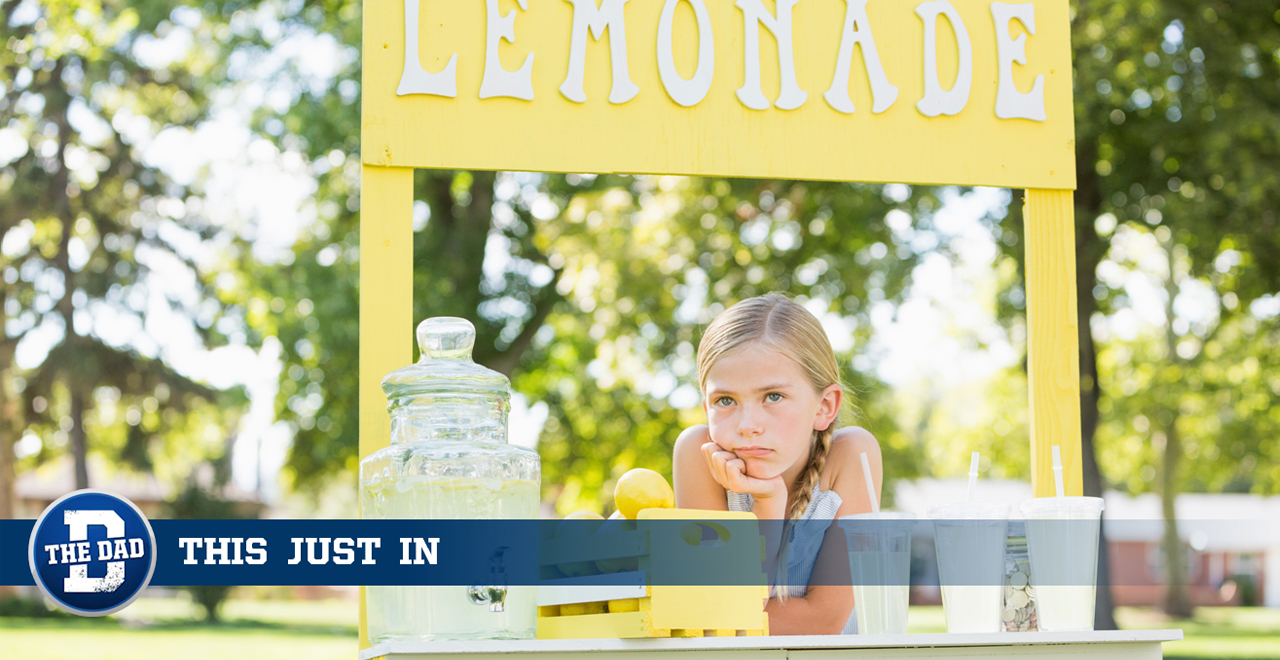 KENOSHA, WI – Disappointed that her hard work and entrepreneurial spirit may not have produced the results she had hoped, 7-year-old Ellen Coleman sat patiently waiting at her lemonade stand for the next customer to show, unaware of reports that she would raise more money if her lemonade stand sold beer instead.
"The only reason 95% of adults drink lemonade is out of charity for the kid, whereas if Ellen were selling beer, she would have a line down the block," said Ellen's dad Blake, who cited the town's self-described "archaic" alcohol laws that prevented 7-year-olds from selling alcohol.
While Ellen hoped her lemonade stand would help raise enough money to purchase a new bike, that appears far from likely considering how most people are unwilling to spend $1 on a drink that doesn't taste all that great, and would rather save their money to drink beer with their pals – a fact that Ellen completely overlooked while she stocked up on lemons instead of kegs.
"We applied for an alcohol permit but definitely won't have it until next summer at the earliest," continued Blake, who chalked this up to a learning experience for his daughter to show her that she would get nowhere in the beverage business unless she could compete with Anheuser-Busch at their own game.
After waiting for hours, Ellen was delighted to finally see a customer approach her lemonade stand. However, that customer walked away without making a purchase after ordering a vodka lemonade and being told that the lemonade was the whole drink, not a mixer.
This Just In…is The Dad Faking News. Despite being completely plausible to parents, it's satire and intended for entertainment purposes only. For more stories like this one click here.