Retiring Pilot Ends Final Flight By Pinning His Wings On Toddler With Down Syndrome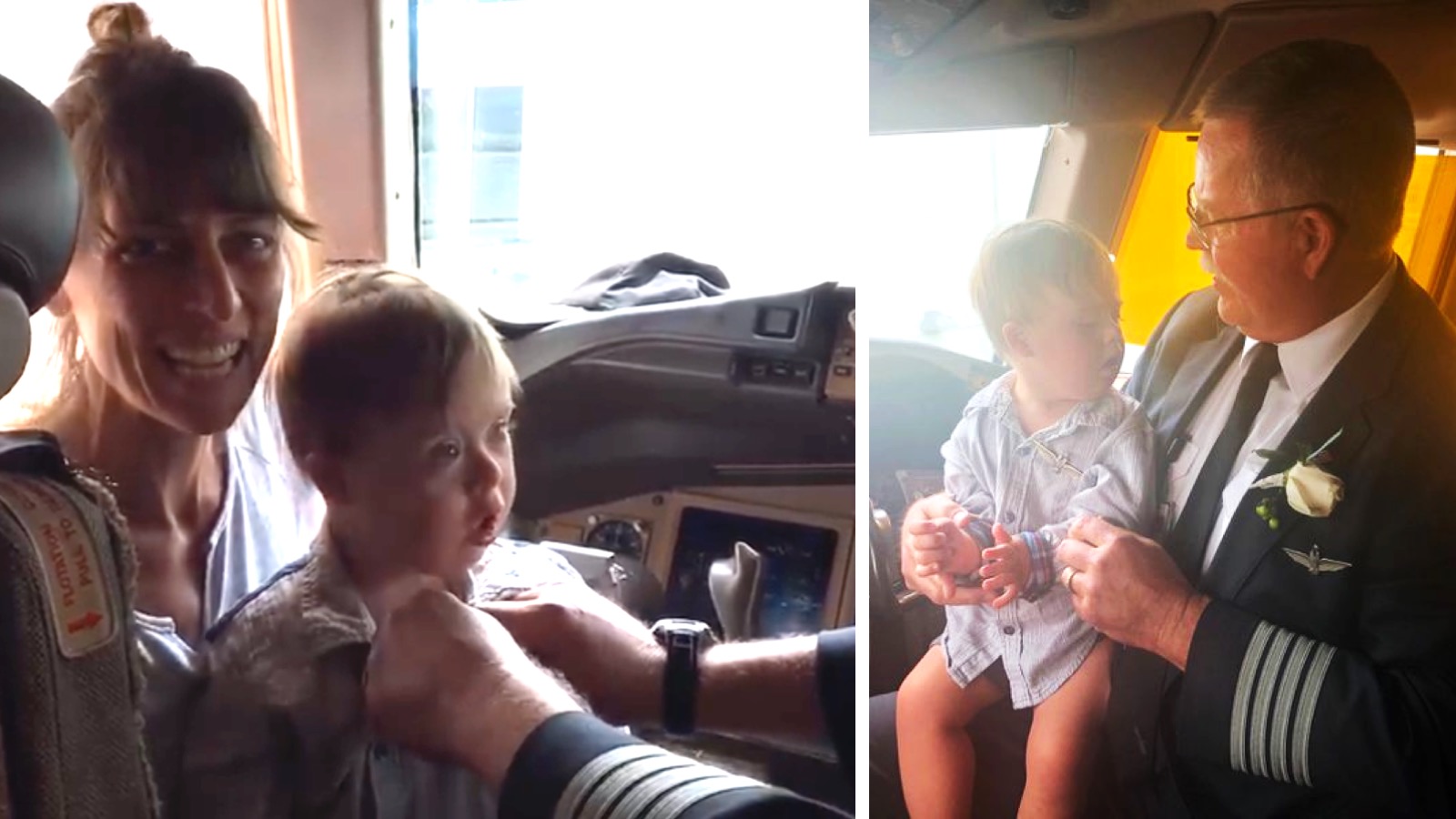 An American Airlines pilot retired earlier this month after more than three decades, and his final flight was one he will never forget. On his Miami-bound flight, Captain Joe Weis was in the cockpit for the final time, while his wife was in the cabin, making friends with a mother and young child.
The child was a 2-year-old boy with Down syndrome, and he was making the return journey of his very first plane trip. When Joe heard about the boy's special trip happening on his final flight, he invited the boy into the cockpit (after landing, he's not breaking any rules on his final flight) and pinned his official captain wings onto the toddler.
"It's so amazing what he did. The whole thing was so cool," the boy's mother told the Orlando Sentinel on Friday.
The boy smiled, clapped and said "thank you" in sign language after Captain Joe pinned his wings on him. His mother said she still talks about the moment and Weis' former employer, American Airlines, said in a statement they were touched by Captain Joe's actions.
For his part, Weis said he would never forget it.
"Since it was my last flight, and his first, we wanted to make it special," he wrote on Facebook.
When #AATeam Capt. Joe Weis found out his retirement flight was Ki's FIRST trip, he gave him the greatest gift… pic.twitter.com/CAZojPFbew

— American Airlines (@AmericanAir) October 13, 2019