Scientists Say Rewatching Your Favorite Shows Can Improve Your Mental Health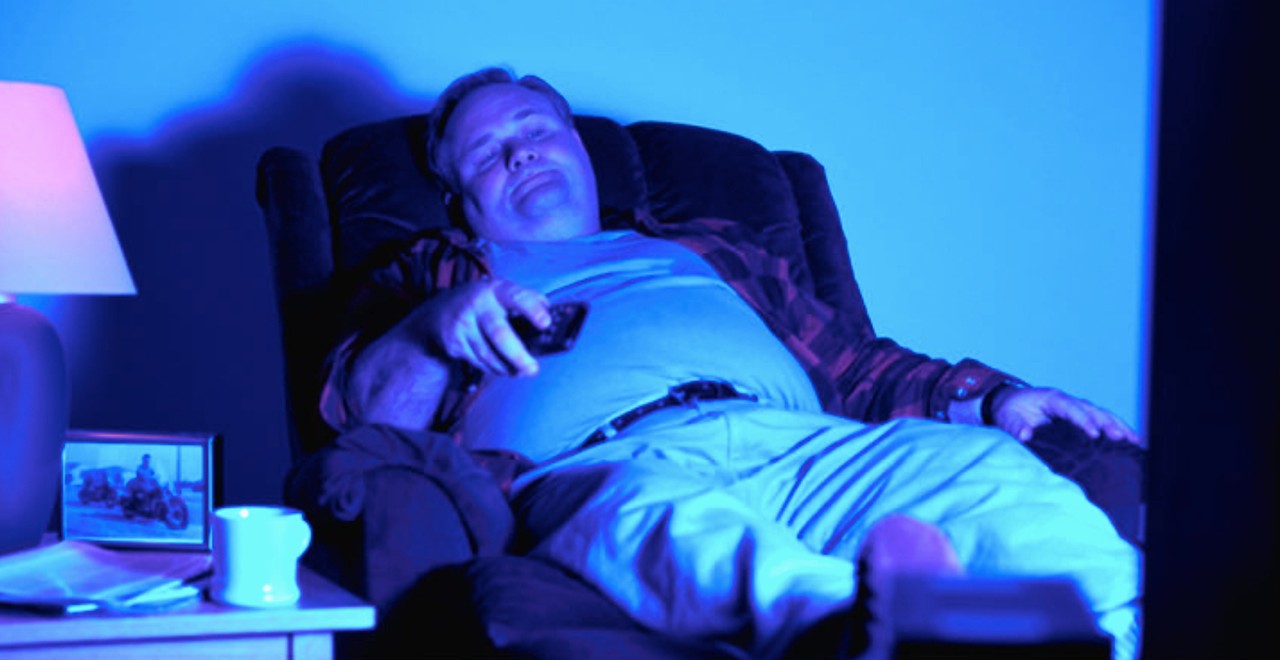 TV FOMO no joke, the "Fear of Missing Out" on shows that fill social media feeds and dominate conversations. It's almost guilt-inducing, watching an old favorite after a stressful day instead of digging into one of the many shows on your forever-growing "to-watch" list. But in reality, is that such a bad thing? Scientists say no – in fact, they say returning to an old favorite can actually be good for your mental health.
In a study conducted by Cristel Antonia Russell and Sidney J. Levy from the University of Chicago Press, they call the phenomenon "reconsumption." According to the study published in the Journal of Consumer Research, rewatching an old show, rereading your favorite book, even visiting a restaurant you love can trigger a feeling of comfort.
The study compares our brains' responses to forced repetition to their responses to repetition by choice. When we choose to revisit something that makes us feel good, we essentially anchor ourselves to a moment in time where we felt at peace.
"We find that 'connections between successive presents' are localizable in reconsumed objects: reconsumption can serve as a 'system of replay, resonance and echoes . . . which transcend spatial locations and temporal successions,'" the study explains. "The reconsumed objects fuel an active synthesis of individualized experiences rather than the passive synthesis of habitual reconsumption."
In simplified terms, no matter where we are in life – no matter what stressors, challenges, and uncertainty we're facing, we can more or less re-center ourselves. The connection to who and where we were 5 years ago can be connected to our present selves and eventually our future selves by revisiting something that holds meaning to us. The experience of reconsuming things like movies and TV shows actively invites our brains to combine and organize those experiences, finding comfort in them repeatedly over time.
"Unlike the survival motives that drive evolutionary psychology, we find that consumers who chose to repeat hedonic experiences even just once are expressing and affirming their individual experience and its special meanings to them," the study concludes.
While some repetitive behavior is driven by our desire to survive, behaviors we choose to repeat simply because they make us feel good can reinforce who we are. If you've ever been in the car when a song that's meaningful to you comes on the radio, you'll understand this idea in real-time. Often, you're transported back to the time the song gained significance for you.
You may feel things that aren't relevant in the moment, but were impactful at one point in time – and those thoughts and emotions are forever tied to that song (or TV show, or movie). Those feelings are real though, even as you drive along the highway far removed from whenever that song first gained a special meaning to you. And as the study explains, you're welcome to revisit those moments as often as you need them.
So yes, Netflix may have hundreds of new movies every month. Social media may be buzzing with talk about a new show every few months. But as we all know, those trends are fleeting. It's ok to pass on "the best show ever" (how, even, can there possibly be 5,000 best shows ever?) – sometimes the best thing for your mental health is holding onto your security blanket of a show, immersing yourself in the moment, and embracing the comfort it brings.