Rey's Double-Bladed Lightsaber Gets Remixed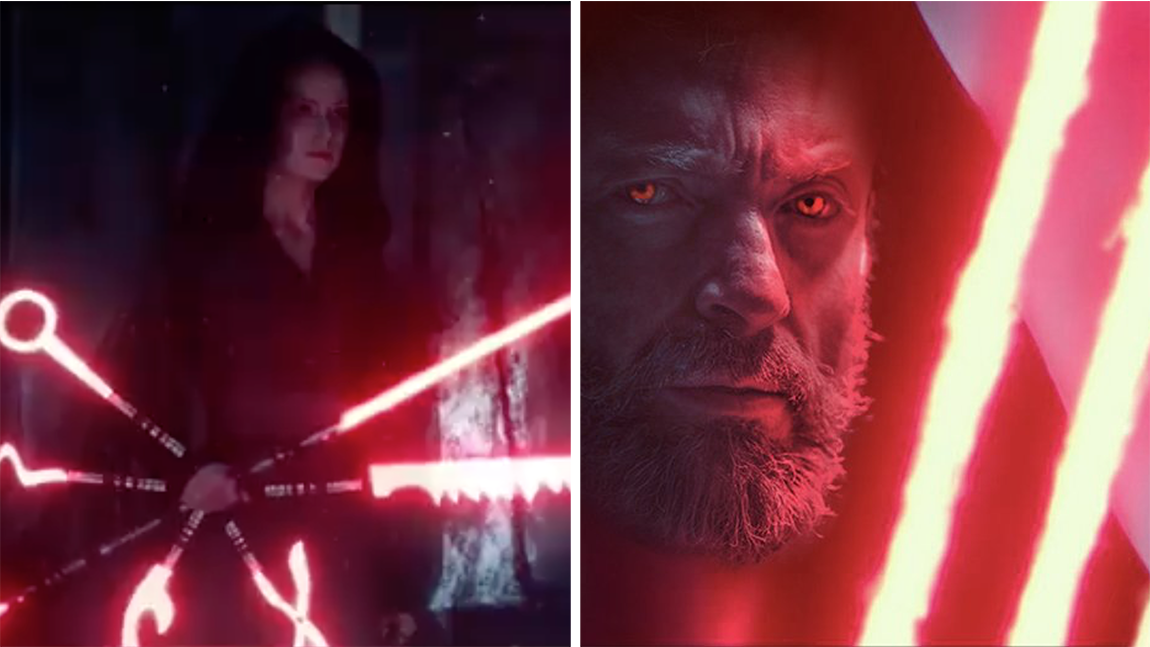 With seemingly every new foray into the Star Wars mythos, we are introduced to some new wacky type of lightsaber. We're suckers for it. Ever since we saw Darth Maul ignited his dual crimson blades, the creators of the space opera have continued to add to their ever-escalating compendium of laser sword porn.
Extra blades. Spinning blades. Lightsaber/blaster hybrids that conceal hidden blades.
And with the newest trailer for Episode IV: Rise of Skywalker at Disney's D23 Expo, we finally saw the newest iteration of lightsaber technology when Rey (or someone who appears to be Rey) wields a bad-ass, hinged style of the weapon, which can snap from a tuning-fork position to the traditional double-bladed look with one quick motion.
As rad as the new weapon is, fans can't help but poke fun at the level of ridiculousness we've reached.
Over on Twitter, Action Movie Dad decided to put his own spin on Rey's new weapon, adding some additional features that would make the Swiss Army particularly proud.
Here, lemme turn that up for you. pic.twitter.com/1drcxo7lYA

— Action Movie Dad (@ActionMovieKid) August 26, 2019
Soon after, artist BossLogic made us all realize that we were one lightsaber blade away from getting the perfect weapon should Wolverine ever join the dark side… and replace his claws with cool-as-hell laser blades.
"Give in to your hatred, bub," he would say, probably.
#TheRiseofSkywalker pic.twitter.com/dkD4QpcaOE

— BossLogic (@Bosslogic) August 27, 2019
Any way you slice it, Star Wars weapons are getting ridiculous—whether ridiculously cool or stupid is a personal opinion.
Interestingly, though, this isn't the first time a hinged lightsaber hilt has been seen in Star Wars canon. Serious fans will recognize the same type of weapon being used in the animated series Clone Wars by four-armed Jedi General Pong Krell:
As well as by "The Sentinal" of the Jedi Temple in the Rebels series:
So Dark Rey's weapon is, technically, already outdated, which means we need to be on the lookout for the next weird addition to the Star Wars lightsaber armory.
Which one ya got next?