Robert Irwin Celebrates 17th Birthday With an Emotional Throwback Video of Dad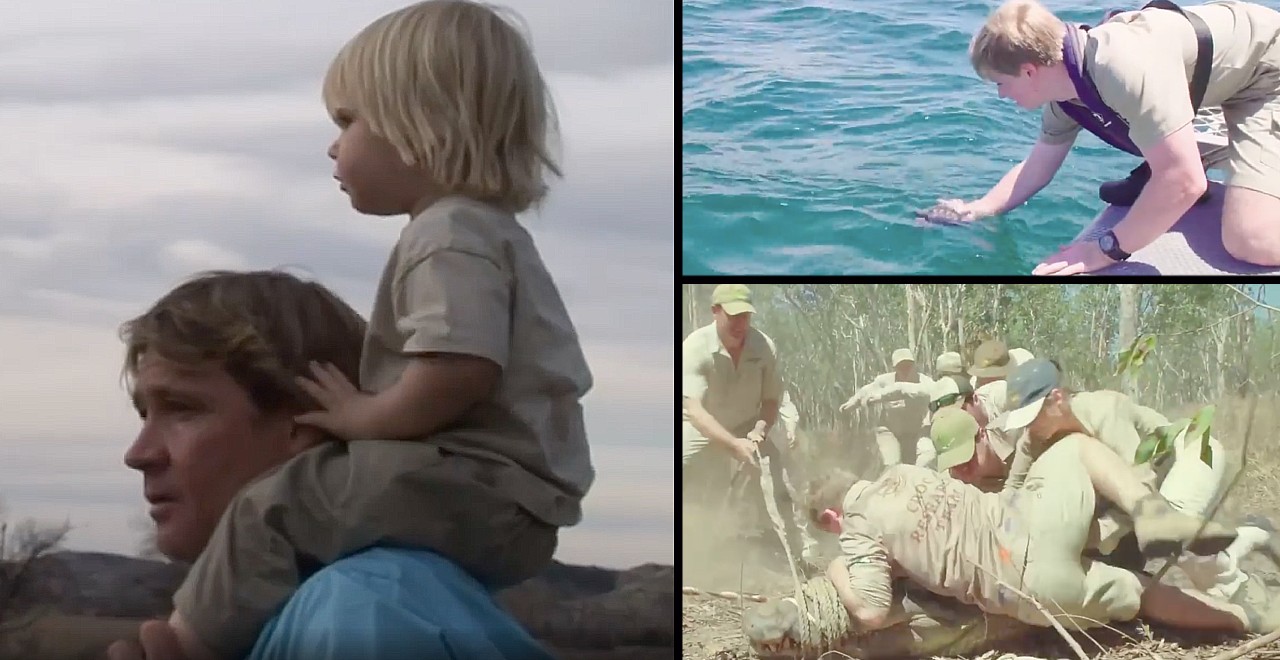 Since the death of Steve Irwin in 2006, the Irwin family has done an incredible job both continuing his legacy and keeping his memory alive. The Australia Zoo, home of the Crocodile Hunter, has remained an enormous part of the Irwins' lives even 14 years on. The zoo grew from a small reptile park run by Steve and a wildlife rehabilitation facility for predatory mammals run by Terri into the sprawling conservation hub it is today – but now, with another generation of Irwins.
The Australia Zoo has been an enormous part of Bindi and Robert Irwin's lives since they were born. Their parents met at Steve's reptile park, and even the couple's honeymoon was spent documenting their rescue of a crocodile – a trip that went on to become the first episode of the iconic Crocodile Hunter series.
View this post on Instagram
Robert Irwin was just two years old when his dad tragically died, but he too followed in his dad's enormous, mud-caked footprints. Robert hosts a children's TV show called Robert's Real Life Adventures, a program filmed at his family's Australia Zoo that educates kids about conservation and helps them love wildlife just as much as he does.
On his 17th birthday, the Australia Zoo presented Robert with a touching video filled with memories. The video begins with Steve talking about Robert's birth, and as his narration continues, the video takes us through Robert's life. From just minutes old in the arms of his loving dad to more recent videos of Robert working at the Australia Zoo, the moving tribute is a nod to just how proud Steve would be of his only son.
Robert's caption read, "Our lovely Australia Zoo crew made this beautiful video to celebrate my birthday, and it means the world to me. I am beyond honoured to continue my dad's legacy and I hope more than anything that he would be proud."
View this post on Instagram
Steve's narration highlights just how important fatherhood was to him. He recalled, "seeing the light" when Bindi was born, and when Robert was born. In those moments, he knew. "This is why I was put here."
Steve dreamt of his own kids following in his footsteps, carrying on the legacy that was so near to his heart. "When they're ready to run up our mission, I will gladly step aside," Steve's voice says shakily.
The video proceeds to show Robert making a daring rescue, grinning as he holds various animals, looking almost indistinguishable from his late dad. The duality of heartbreak and absolute joy in the video is undeniable – the sadness that comes with knowing that Steve never got to see his son grow up, combined with the beauty of watching Robert become the man his dad only dared to dream he could be.
In the video's conclusion, Steve's words resonate more deeply than he could have possibly known at that moment. "Then and only then I will know that I have achieved my ultimate goal," he says, envisioning his kids carrying on his legacy. "My job will be done, and I guarantee you, it will be the proudest moment of my life."
View this post on Instagram