Steve Irwin's Family Shares Touching Tributes On Anniversary of His Death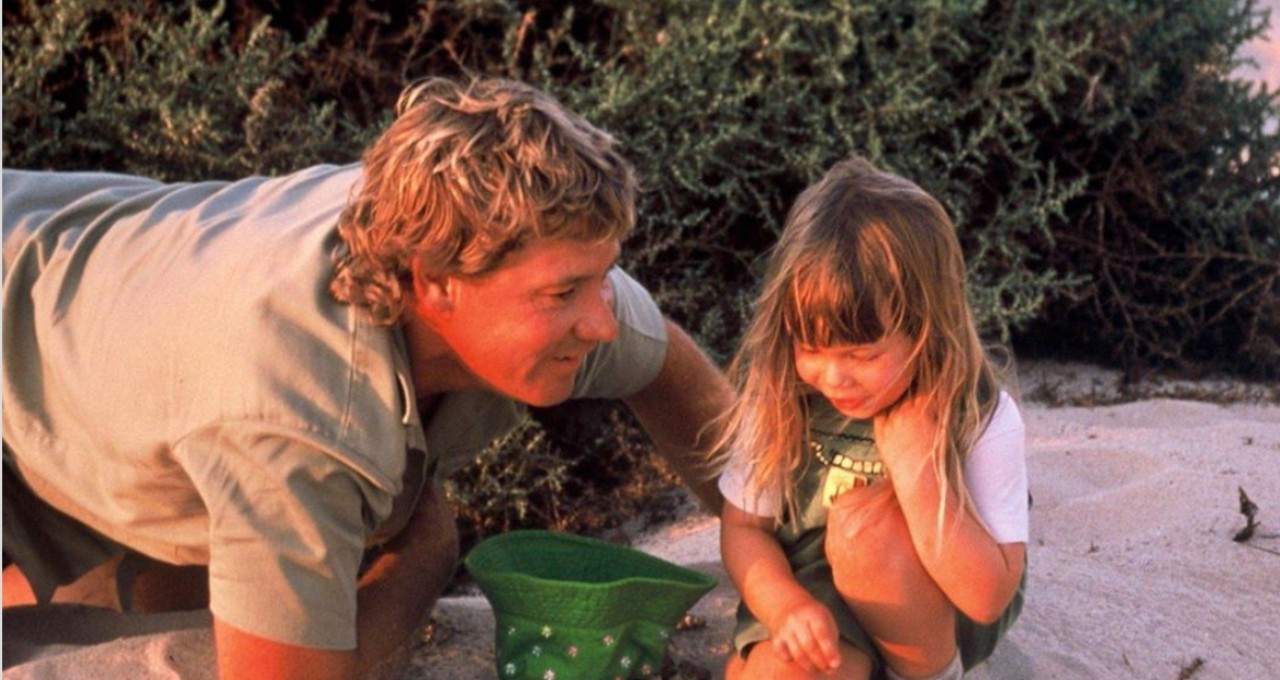 14 years ago, we lost one of the most original TV personalities and animal activists when the legendary Crocodile Hunter Steve Irwin passed. On the anniversary of his 2006 death from a stingray attack, his daughter Bindi, son Robert, and wife Terri all posted moving tributes to the wildlife and conservationist icon.
Bindi Irwin, who has been in the news recently as she's expecting her first child of her own, posted a sweet photo on Instagram of her with her dad.  Bindi, who was just 8 when her dad died tragically, simply captioned the photo "You're always in my heart."
View this post on Instagram
While Bindi has helped continue Steve's work, Irwin's son Robert has done even more. In fact, he even bears a striking resemblance to young pics of Steve, even one with the exact same croc. He posted a tribute to his dad by posting a pic of him with a croc from the Steve Irwin Wildlife Reserve. He wrote that he's continuing the work of his dad and gave an update on the yearly crocodile research trip, something his dad started 17 years ago. He continues his dad's conservation work, writing "Today we get to keep this vital work going, using state of the art solar tracking technology to learn even more about these amazing animals make sure Dad's mission and passion for croc conservation continues!"
Steve's wife Terri posted a touching photo of her and Steve, adorned with an iguana on their heads. Her caption is a brief but heartening reflection on how to process the loss of a loved one, a loss that is felt every day. She wrote: "I feel that I have a choice: celebrate love or struggle with grief. I choose love."
This is a particularly poignant moment in time for me. Today marks 14 years since I lost Steve, after 14 wonderful years of marriage. I feel that I have a choice: celebrate love or struggle with grief. I choose love. pic.twitter.com/UudW9n0cHb

— Terri Irwin (@TerriIrwin) September 4, 2020
That's a great approach and outlook on loss. Celebrate love, by keeping alive the memory of people who made your world a brighter place. It's a testament to Irwin's legacy that his work echoes through his loved ones, and his passion continues to make a difference in the animal world to this day.