Robert Irwin Looks Exactly Like Croc Hunter Dad in Latest Photo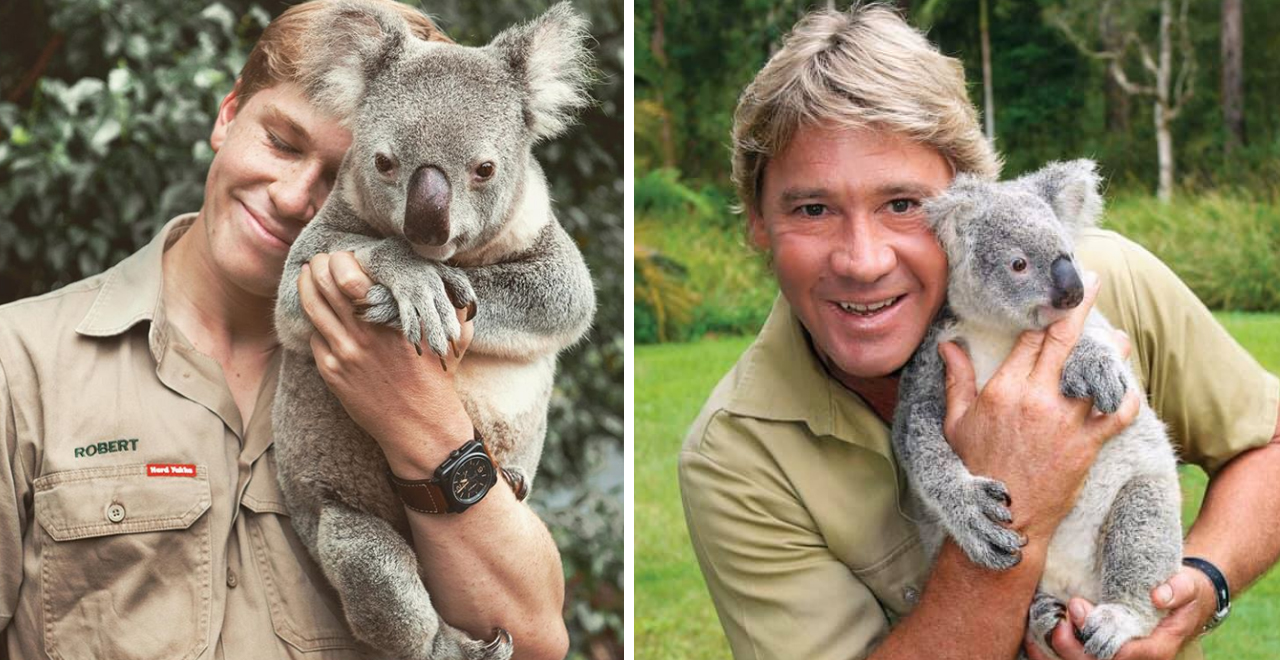 Robert Irwin posted a picture on Instagram last week that evoked more than a few memories of his famous dad. The 16-year-old Irwin, clad in the family color (khaki), looks more like Steve than ever. In the pic, he's cuddling a koala, and with his face partially concealed, his followers thought he was posting a throwback pic of the crocodile hunter himself.
View this post on Instagram
All of the top comments are about the uncanny resemblance. "Did anyone think this was Steve at first? Beautiful moment captured" was one of the top comments, with more than 2,500 likes. And they cascade after that.
"I legit thought this was Steve."
"You look so much like your father it's unreal."
"At first I thought that was your dad!"
"Spitting image of Steve"
The post quickly went viral, accumulating hundreds of thousands of likes. And it's not the first time he's invited comparisons to his famous father, as last year he recreated one of Steve's most iconic photos, using the same croc.