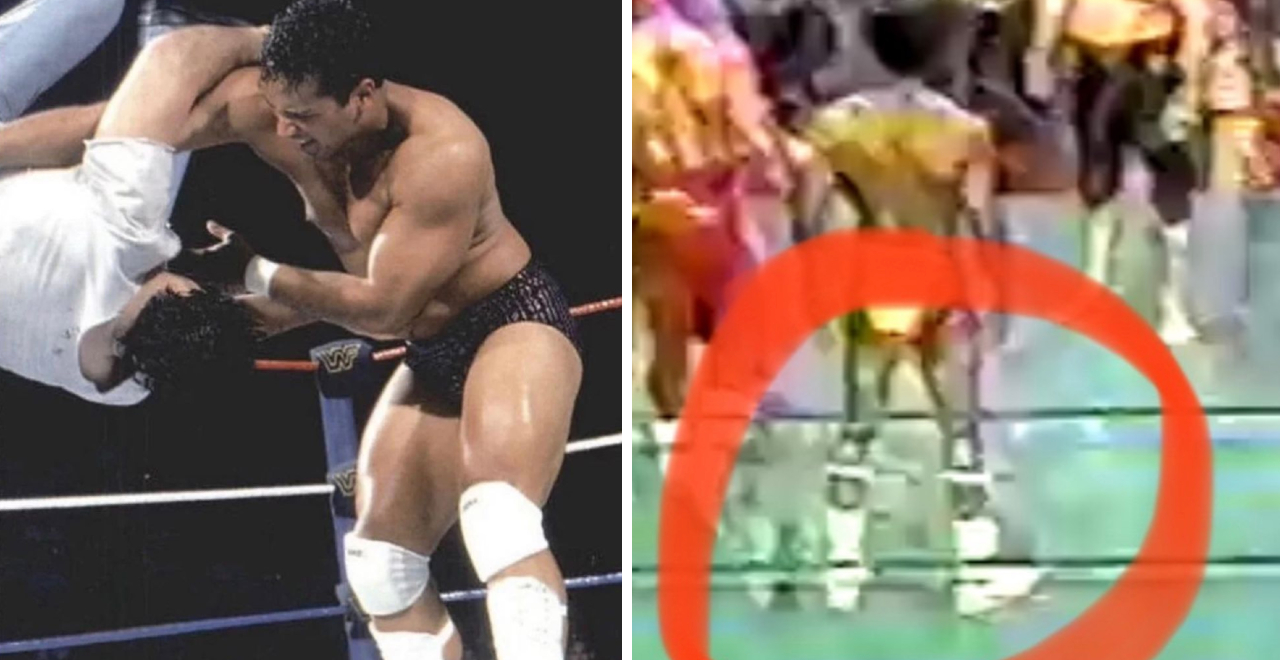 Credit: Instagram/therock
Dwayne 'The Rock' Johnson had nothing when he was just starting out as a professional wrestler, not even his own boots. He shared a deep dive down memory lane on his Instagram account recently, revealing that he used his dad's equipment when he made his pro wrestling debut and stepped into the squared circle for the first time.
Earlier this month, The Rock commemorated the 25th anniversary of his first-ever professional wrestling match. He had never wrestled in front of people before and made his debut in front of 15,000 fans in Texas.
"I was so broke, the only thing I could afford to buy was a pair of white volleyball knee pads," The Rock wrote. "I called my uncle King Haku and asked if I could borrow a pair of his wrestling trunks and I borrowed a pair of my dad's old wrestling boots that his tag team partner, George Wells, used to wear."
View this post on Instagram
He said he wasn't nervous at all, and felt eerily calm despite the pumping adrenaline. He said that calm and focus were critical, because the first thing he heard after walking through the curtain as a pro wrestler, as his name was announced, was a drunk fan yelling "you f****ing suck!"
"Man, I look at this picture in complete awe and gratitude for the wild, unpredictable journey and at times, the tough roads this hard working, fanny pack wearing kid would go down."
The Rock was facing the legendary Brooklyn Brawler in his first match, which he won. And that's why, The Rock said, it was important to him to lose his last match. He said that's how you give back in wrestling, you lose to help prop up someone else, just like the Brawler lost that first match to help him get started.
And sure, he'd go on to be one of the biggest pro wrestlers ever and one of the biggest movie stars of all time, but on that night in Texas, Dwayne Johnson was just very young, very green, and very broke, wearing his uncle's tights and his dad's boots.
The rest is history.