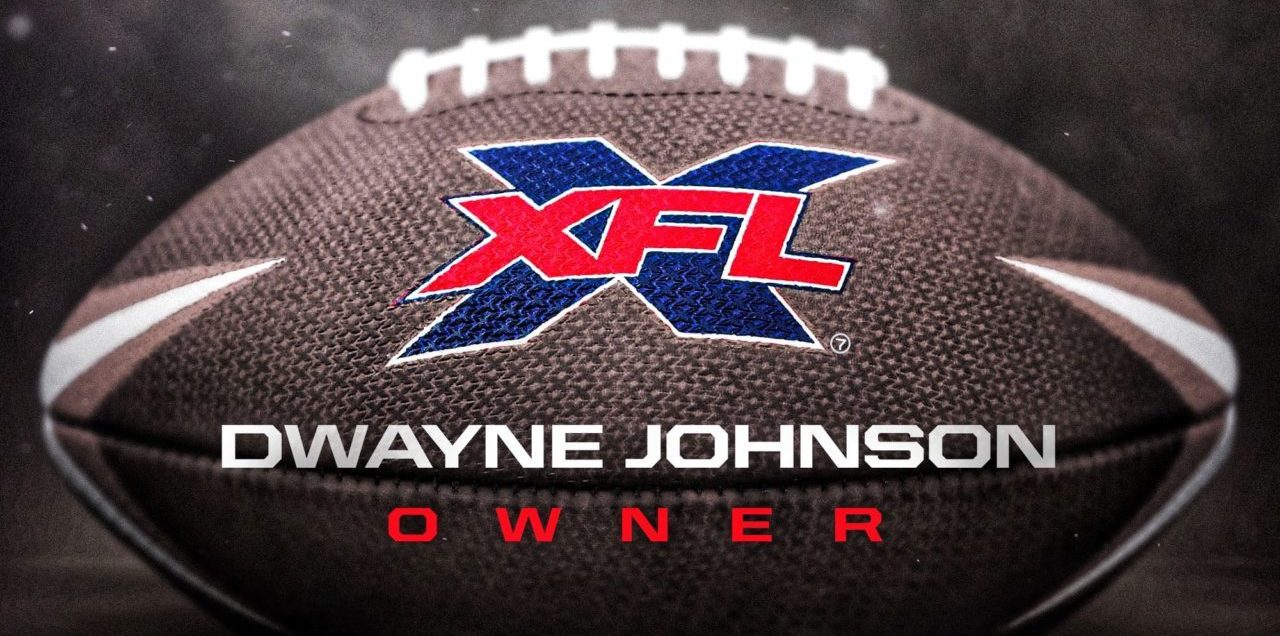 Credit: Twitter/TheRock
The Rock bought the XFL. It's the type of fun story we don't have enough of in 2020. A pro sports league, run by a wrestling promoter, that's full of promise and potential with its reboot. Then a pandemic hits, everyone gets laid off, and that promoter sells it to…his most famous wrestler. Dwayne Johnson partnered with RedBird Capital and bought the bankrupt football league for a bargain at just $15 million.
And sure, everyone is gonna make the same joke about how this sounds like it could be a story arc in The Rock's HBO Show "Ballers", where he plays a former NFL player-turned-financial investor.
While COVID crippled the season and left the future of the league in doubt, it was fun for a (brief) while, and there's loads of potential there for whenever a restart is feasible. If you watched some of the new XFL, you probably enjoyed it!
The Rock issued a statement about his acquisition (of which he's a 50-50 partner).
"The acquisition of the XFL with my talented partners, Dany Garcia and Gerry Cardinale, is an investment for me that's rooted deeply in two things – my passion for the game and my desire to always take care of the fans."
"With pride and gratitude for all that I've built with my own two hands, I plan to apply these callouses to the XFL, and look forward to creating something special for the players, fans, and everyone involved for the love of football."
With my trail blazing partner @DanyGarciaCo & Red Bird Capital, we have acquired the XFL.
With gratitude & passion I've built a career with my own two hands and will apply these callouses to our @xfl2020 brand.
Excited to create something special for the fans! #XFL #fullcircle pic.twitter.com/LprJ6HjglD

— Dwayne Johnson (@TheRock) August 3, 2020
Even his quote, about applying his callouses to the XFL and creating something special…I mean, is there anyone as motivational as The Rock? Fans, and most importantly, players, should feel optimistic for the first time in a long time, because of Johnson's overwhelming track record of success. He's become one of the biggest stars in Hollywood and has been killing it in movies and TV (and now he's branching out into tequila and sports leagues). And I'm sure he'd be gratified to succeed where Vince McMahon failed.
The Rock when he bought the XFL pic.twitter.com/vqmjdW3s6C

— Abdul Memon (@abdulamemon) August 3, 2020
How @TheRock came in to buy the XFL @BRWrestling

(via @WWENetwork)pic.twitter.com/yndfQgWNW6

— Bleacher Report (@BleacherReport) August 3, 2020