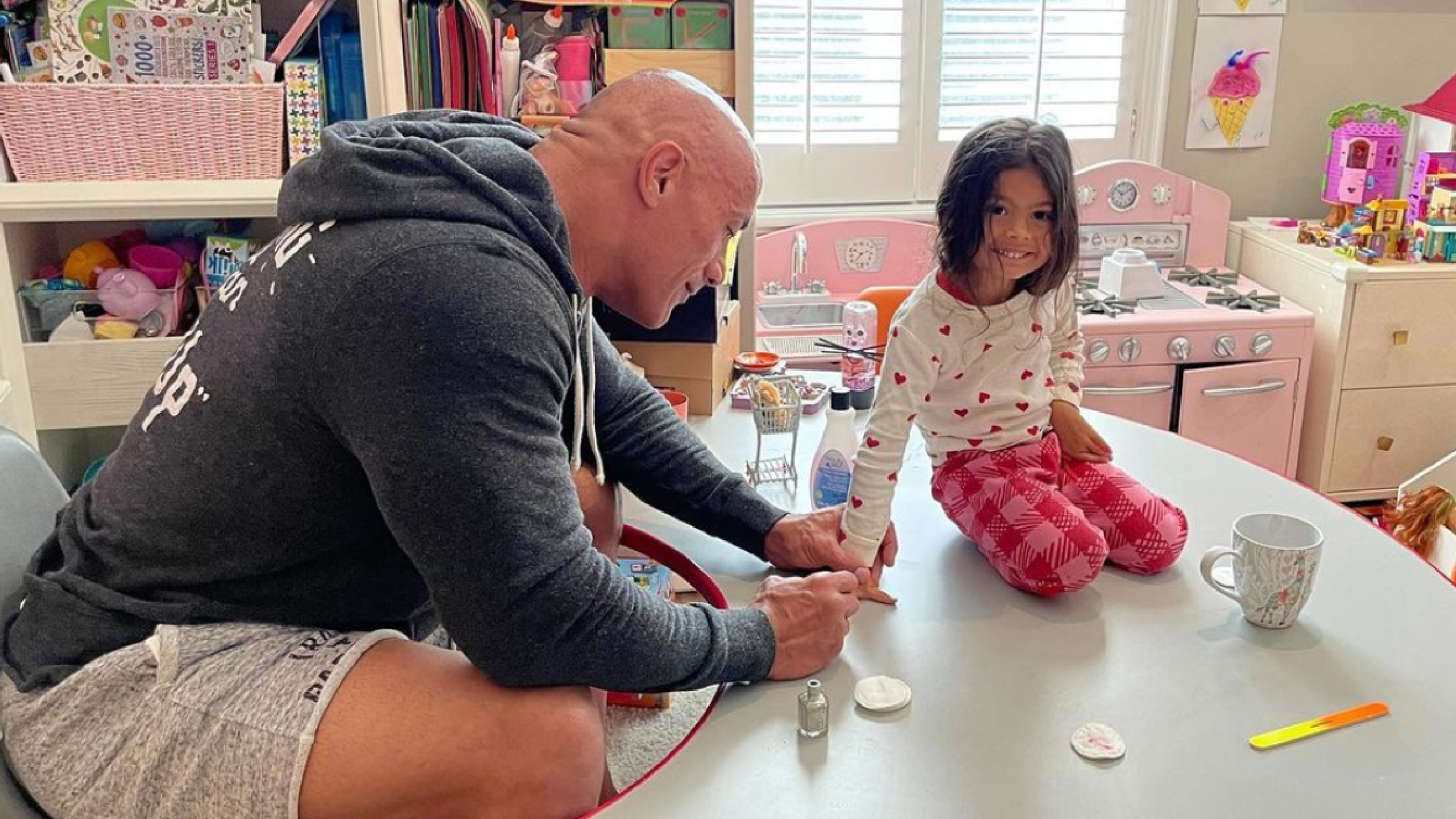 Credit: Instagram/TheRock
Dwayne "The Rock" Johnson is the biggest movie star in the world. He also owns a football league, a tequila company, and a lot of other businesses. But he still finds time for hobbies, and his latest is one #GirlDads can relate to: painting nails.
Johnson shared a cute pic on Instagram of him doing his daughter's nails. He captioned it: "She knows who to come to for the best 'mani' in town. At least these calloused dinosaur hands for good for something."
View this post on Instagram
The Rock is seriously focused in the pic, tending to his work as a true craftsman. His three-year-old daughter Tiana has a giant smile on her face, which is what it's all about.
This is a golden era for girl dads. It's never been more embraced and uniformly encouraged to go the distance when it comes to playing and encouraging daughters. The macho stuff characteristic of past generations has largely been dropped, and now it's all about dads meeting their daughters on their level. And it really does help to have people like The Rock showcasing this attitude in a big way. There are probably fans of Johnson who might still cling to the old ways, when only girls put paint on their nails. But in 2021? You will likely find more dads who have had their nails painted than dads who haven't. And the ones who haven't? They are missing out.
Not from a fashion sense, although my daughter typically picked my color well, but in being the type of dad who will do whatever it takes to connect with his daughter. It feels weird to have your nails done or put on a tiara, but seeing the smile on their faces when you do is what makes it more than worth it in the end.