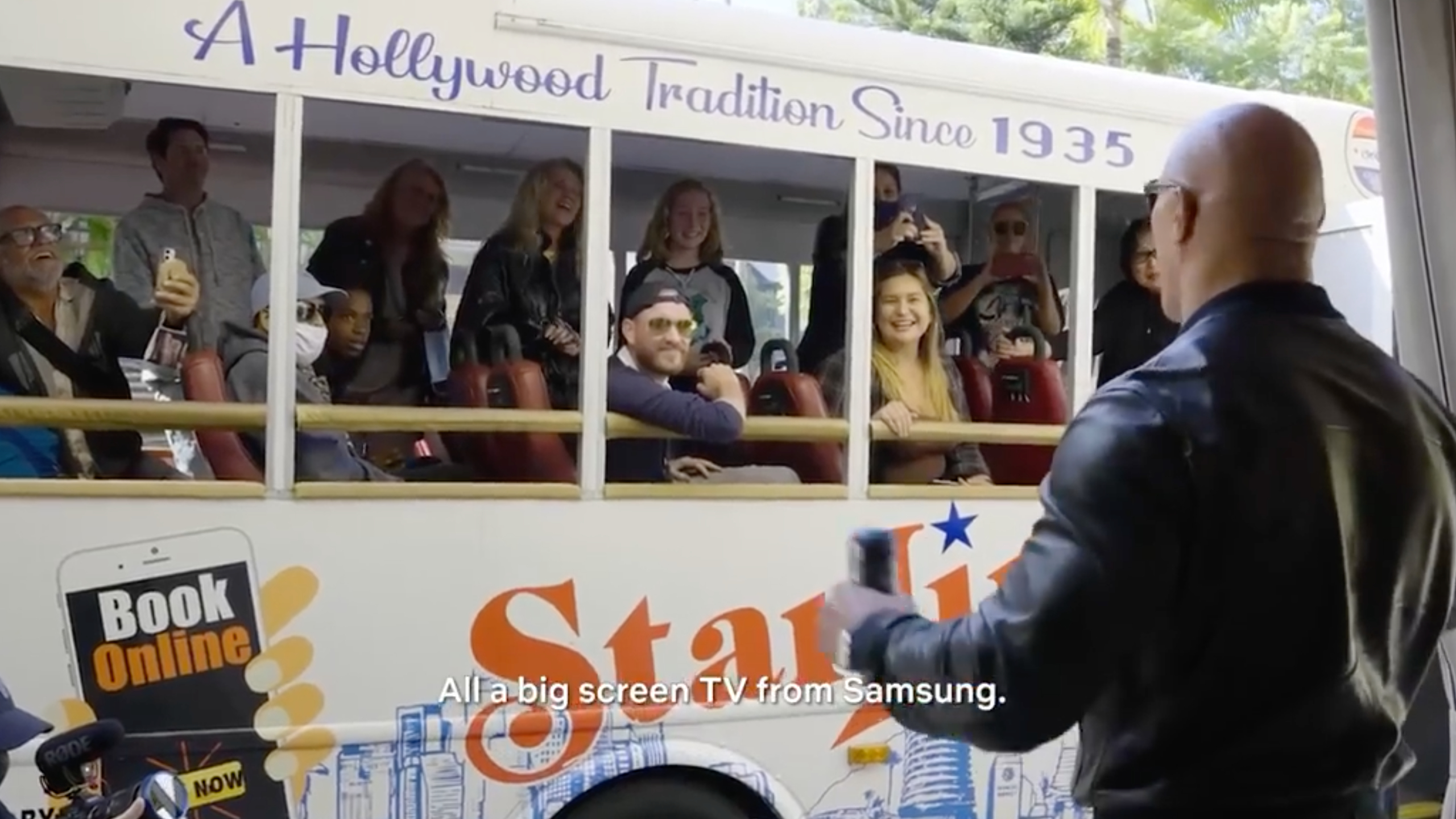 Credit: Instagram/TheRock
No one loves being a celebrity more than Dwayne Johnson, as he truly embodies his self-proclaimed role as the People's Champ. From surprising a veteran by giving away his own car to surprising fans in his neighborhood, Johnson loves making someone's day. And Dwanta Claus loves it even more during the holiday season.
The star of Netflix smash hit Red Notice even escalated his normal "tour bus surprise" stunt when he recently greeted one rolling through his neighborhood with the ultimate laundry list of surprises. He didn't just give them a memory, he straight-up turned into Oprah and started giving out all sorts of his favorite things.
He gave EVERYONE on the bus a yearlong subscription to Netflix, some of his Teremana tequila, a flatscreen from Samsung, an Xbox, AND $500 gift cards to go towards their holiday shopping. On TOP of that, he invited everyone on the bus to the Red Notice premiere.
View this post on Instagram
The best part about this is just how normal it's become for The Rock. He just throws out something crazy like that, and his team is left scrambling to fill the promises, though he did say they are used to it now. His "elves" working in the background. He did give his team some praise for this stunt, saying he loved seeing them action when he did it, just saying things like "call Samsung, we need 20 TVs asap."
"I love doing this stuff and I always say it's the best part of fame," he wrote on Instagram. "We brought a little joy to some good folks."
At this point, it's almost more unlikely to drive through The Rock's neighborhood and NOT meet the world's biggest movie star.