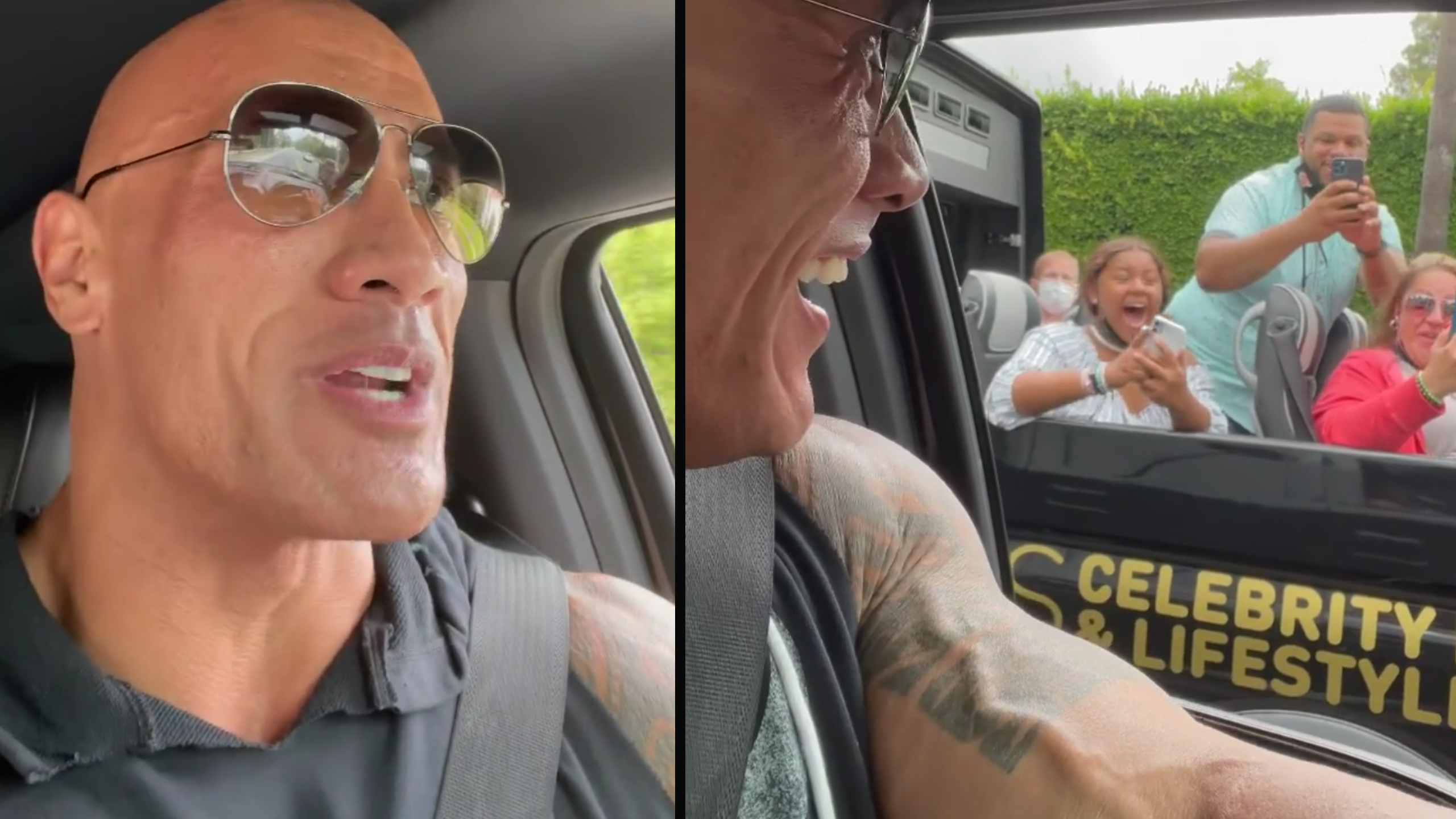 Credit: Instagram/TheRock
There are two different ways you can deal with fame as a movie star. One avenue is to just act like you're a deity and exist on a higher plane of society, looking down on us mere mortals. The other path is to have fun with it and make people happy along the way, which is what people like Ryan Reynolds, Chris Pratt, Jason Momoa, and others chose. The Rock is in that group, and his latest joyful act was to surprise a tourbus full of fans in his neighborhood.
Dwayne Johnson shared a video on Instagram in his car, saying "alright, this is kind of funny," as he pulls next to the tour bus. "There's a tour bus here that always tours through my neighborhood."
He then rolls down the window and yells "Hey, you guys know where I can find The Rock?" as fans start to scream in recognition. He gives them a few moments they'll never forget, saying "Everybody good? Hey, you're very welcome. You guys have a good trip. Love you too!"
As he pulled away, he finishes the video by saying "that was fun, a good way to start off my Saturday."
View this post on Instagram
In his caption, he wrote that the interaction is one of the cool parts of fame- "makin a few folks happy."
The Rock gets it! Sure, some might think its annoying to have tour buses of strangers patrolling through your neighborhood regularly to get a tiny glimpse of you or your house. But Johnson understands how much it would mean to the fans to surprise them, and he doesn't act put out by it. He takes a minute of his day to give a busload of people a story they'll tell for a long time.