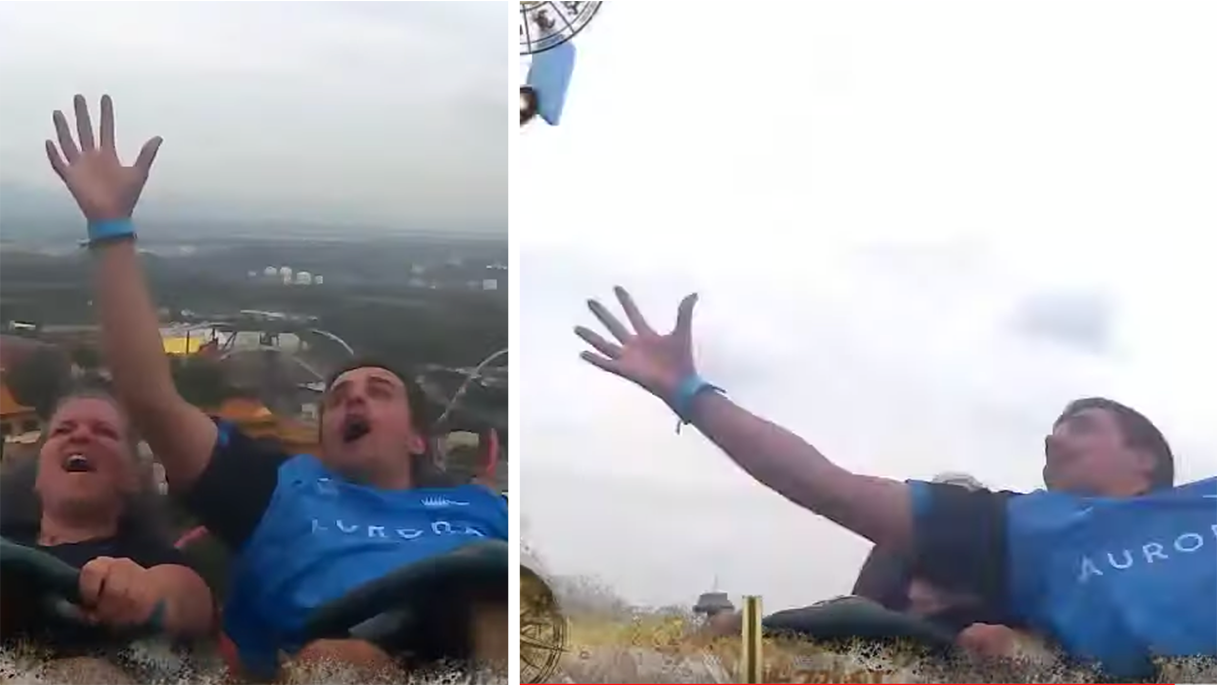 Credit: YouTube/sirsammy 15
It isn't too hard to believe why some people are honest-to-god terrified of rollercoasters. Being locked into a high-speed contraption and sent through a series of stomach-churning drops and intricate loops just isn't for everyone, but start threatening the loss of our smartphones and you'll probably see a lot of hardcore coaster fans start bowing out, too.
Fortunately, heroes like Samuel Kempf are around.
The New Zealand man recently went viral for miraculously snatching another passenger's lost cell phone out of the air mid-ride. Honestly, I've watched this video about a dozen times and I still don't know how this is possible.
Kempf was visiting Spain's PortAventura amusement park when the incident occurred. Before the ride's initial drop, he noticed the rider seated in front of him was digging for his phone which had slipped out of his pocket. Due to the restraints, though, the man couldn't seem to get his hands on it.
"He was trying to reach down and grab it but because he was locked in he couldn't reach it," he told Stuff New Zealand. "And I just jokingly said to my brother and the people we were with 'get ready to catch.'"
And then the joke was over… or so he thought.
"The ride started and I totally forgot about it because I was just in the moment 'cause it was such a good ride and then after the first drop we rose up and I just saw the phone drift across my view so I reached out and managed to catch it."
After such a thrilling display of mid-rollercoaster athleticism, the owner of the phone graciously thanked Kempf and made it up to him in the most appropriate way possible: By buying him a copy of the onboard footage from the ride.