Russo Brothers Think a 'Secret Wars' Flick Would Outdo Infinity Saga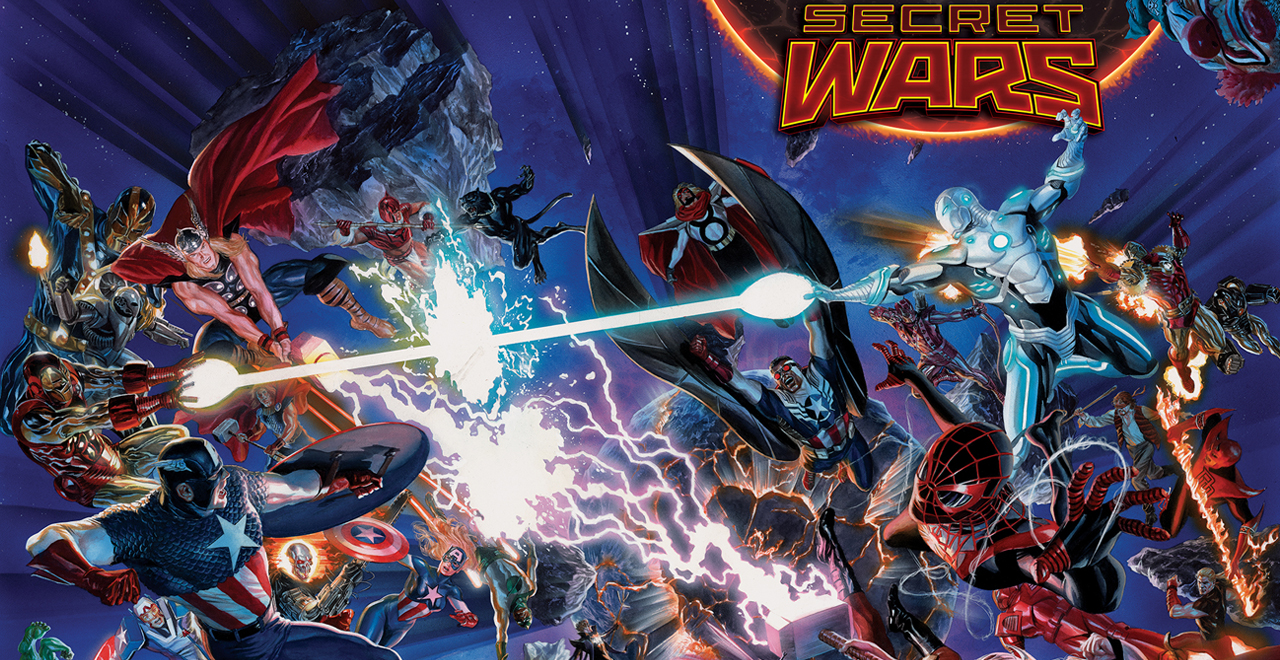 The climactic Avengers movies, Infinity War and Endgame, were the results of more than 10 years and over 20 movies worth of build-up. The Infinity Stone saga culminated in a pair of rousing movies featuring dozens of characters who haven't been seen together at the same time outside of comic book pages.
And now Marvel is gearing up to do it all again. This time, with some new characters.
The next phase of the MCU has been delayed by COVID-19, but Black Widow and The Eternals are the next up, and they should start to give us some clues as to what the next big storyline will be, and who might be in it.
The men who directed Marvel's biggest movies have an idea: The Secret Wars.
Anthony and Joe Russo went from helming quirky TV shows like Arrested Development and Community to directing the biggest blockbusters in Hollywood history, after which they planned to step away from the MCU for a while. Unless the next epic storyline involves the Secret Wars.
The Secret Wars involves an alien entity called The Beyonder transporting a collection of superheroes and supervillains – from the mainstream Marvel universe to various alternative universes with different versions of familiar characters to fight each other on Battleworld.
From a list on Wikipedia the heroes include the Avengers (Captain America, Monica Rambeau, Hawkeye, Iron Man, She-Hulk, Thor, the Wasp) and the Hulk) three members of the Fantastic Four (Human Torch, Mister Fantastic and The Thing); solo heroes (Spider-Man and Spider-Woman and the mutant team X-Men (Colossus, Cyclops, Nightcrawler, Professor X, Rogue, Storm, Wolverine, and Lockheed the Dragon). That's a lot of characters, many of whom have yet to appear in a Marvel movie, like the X-Men and Fantastic Four.
Joe told Bro Bible why he loves that sprawling tale.
"I also like the idea of villains having to team up with heroes. [Anthony Russo] and I like complicated relationships between heroes and villains, we like villains who believe they're heroes in their own stories, so it's all sort of built into this notion of Secret Wars."
"To execute something on the scale of Infinity War was directly related to the dream of Secret Wars, which is even larger in scale."
The idea of tackling a story that's even bigger than the Infinity Saga is enticing to the pair. Especially one as groundbreaking as 1984's Secret Wars.
"It was one of the first major books to do that — that was really event-storytelling to me at its finest. And what happens when you put all of those personalities together."
It's hard to imagine topping the one-two punch of Infinity War and Endgame or having the patience to spend another 10+ years building another epic storyline, but if any studio can do it, it's Marvel. And the Russo brothers have already proven they can handle it.
Here's hoping they – or someone – gets the chance!