Salon Offers Styling Classes for Dads and Daughters for Father's Day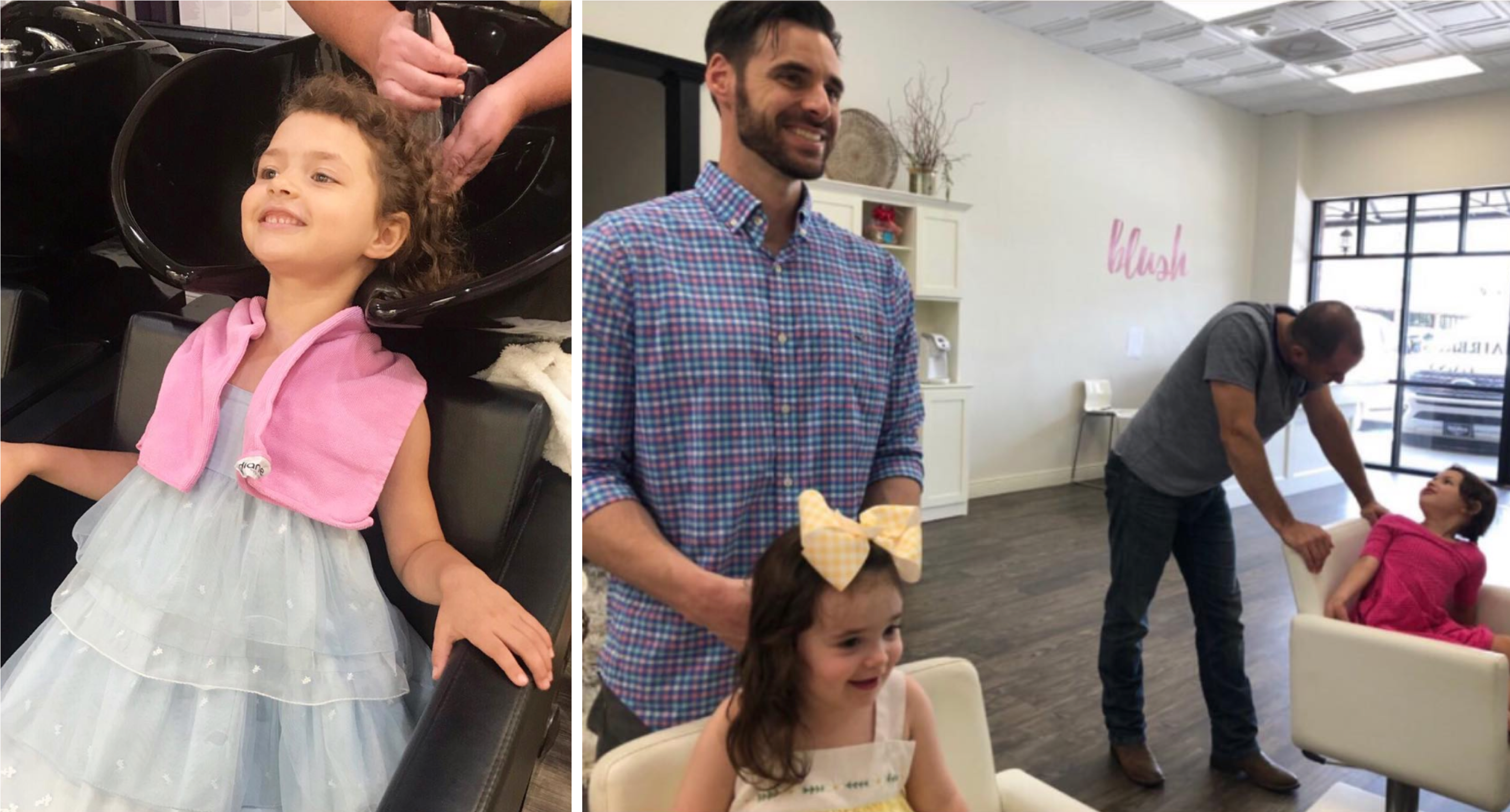 As much as dads do for their families on a day-to-day basis, hair styling isn't usually on the list.
"They're used to being able to shower and dry and just run their fingers through it, put a little product in and go," said Kayla White, manager at Blush beauty bar in Lake Charles, LA. "But whenever it comes to having to do their daughter's hair, they're kind of clueless and have no idea. A lot of times people can tell when mom is out of town and dad did the hair."
Instead of ragging on dads though, Blush is offering fun styling classes to daddy/daughter duos as a means of celebrating Father's Day.
The classes will cover everything from basic ponytails to more intricate styling techniques like braids and accessories.
"I think it's so cute that it's the daddies and the daughters," said Courtney Chance, a local mother and business owner. "That's a new up and coming thing in the past couple years that social media has brought to our attention that it's important for daddies and daughters to bond. A lot of dads do need to get involved with the upbringing of their daughters and their hair and how to pamper them and I think that's just special."
Blush is also offering the chance for free admission to the class by submitting a video of one's daughter talking about why her dad is the best.
If you're lucky enough to be in the Lake Charles area and think your styling skills could use a tune-up, the father/daughter classes will take place on June 8 at 10 A.M. and 11 A.M.
The outing will also include popsicles from BOOMBOX Pops and fun family photos during the event so dads and daughters can remember each and every hair masterpiece they create together.