Samurai Master Perfectly Slices 100 MPH Fastball in Half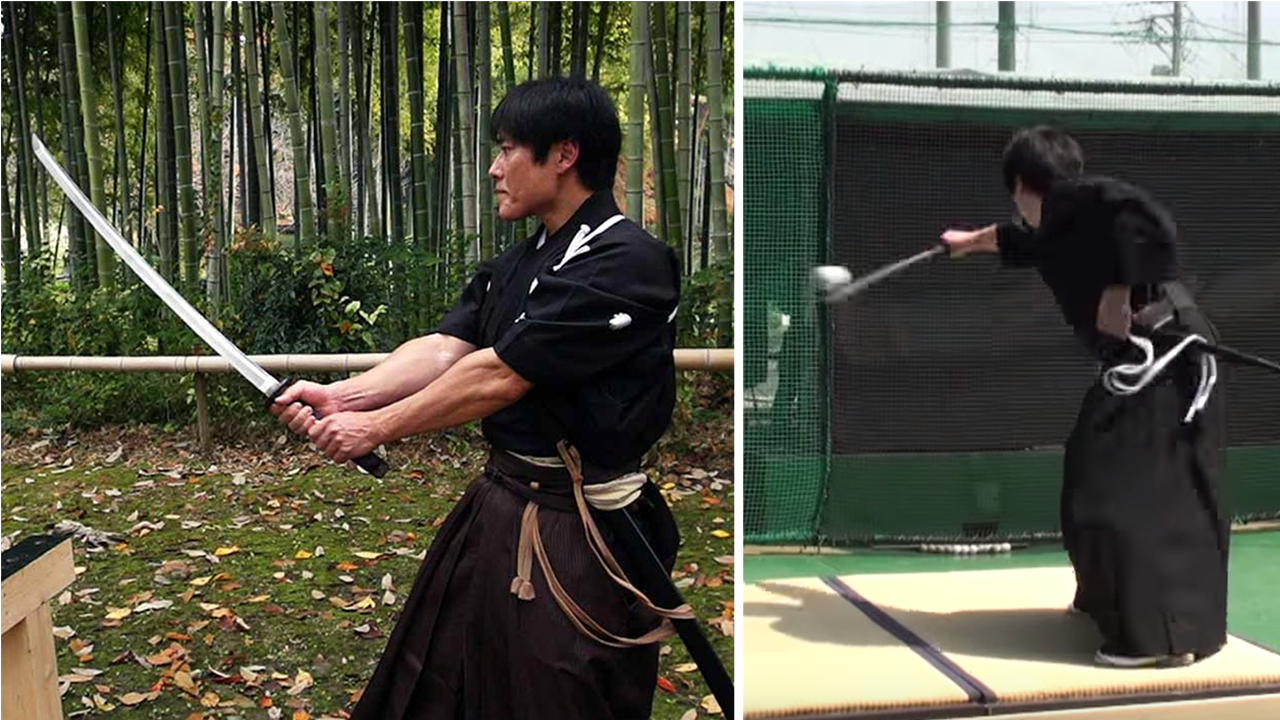 I don't care what your high score is on Fruit Ninja, I'm pretty sure you don't have what it takes to match up against this guy.
Isao Machii is a 42-year-old Iaido master, which basically means he can turn anything into sashimi at a moment's notice. This samurai master and his sword are already in the Guinness Book of World Records for incredible feats such as the fastest 1,000 martial arts sword cuts and fastest tennis ball cut by a sword, but this time he's attacking America's pastime… literally.
Kicking off the MLB postseason in style, Machii recently stepped up to the equivalent of a batter's box to face blisteringly fast pitching machine.
No helmet. No protective gear of any kind. Just a really, really sharp piece of metal in his hand.
Unsheathing and attacking in one swift motion, Machii bisected the 100 MPH pitch standing just 30 feet away like it was nothing.
I swear, get this guy a show where he just cuts random flying objects out of the air and you'll have an instant hit. This video alone has already accumulated a whopping 10 million views.
The only problem will be finding something that's a challenge. He's already cut a frickin' BB pellet out of the sky.
That's literally superhero-level reflexes.