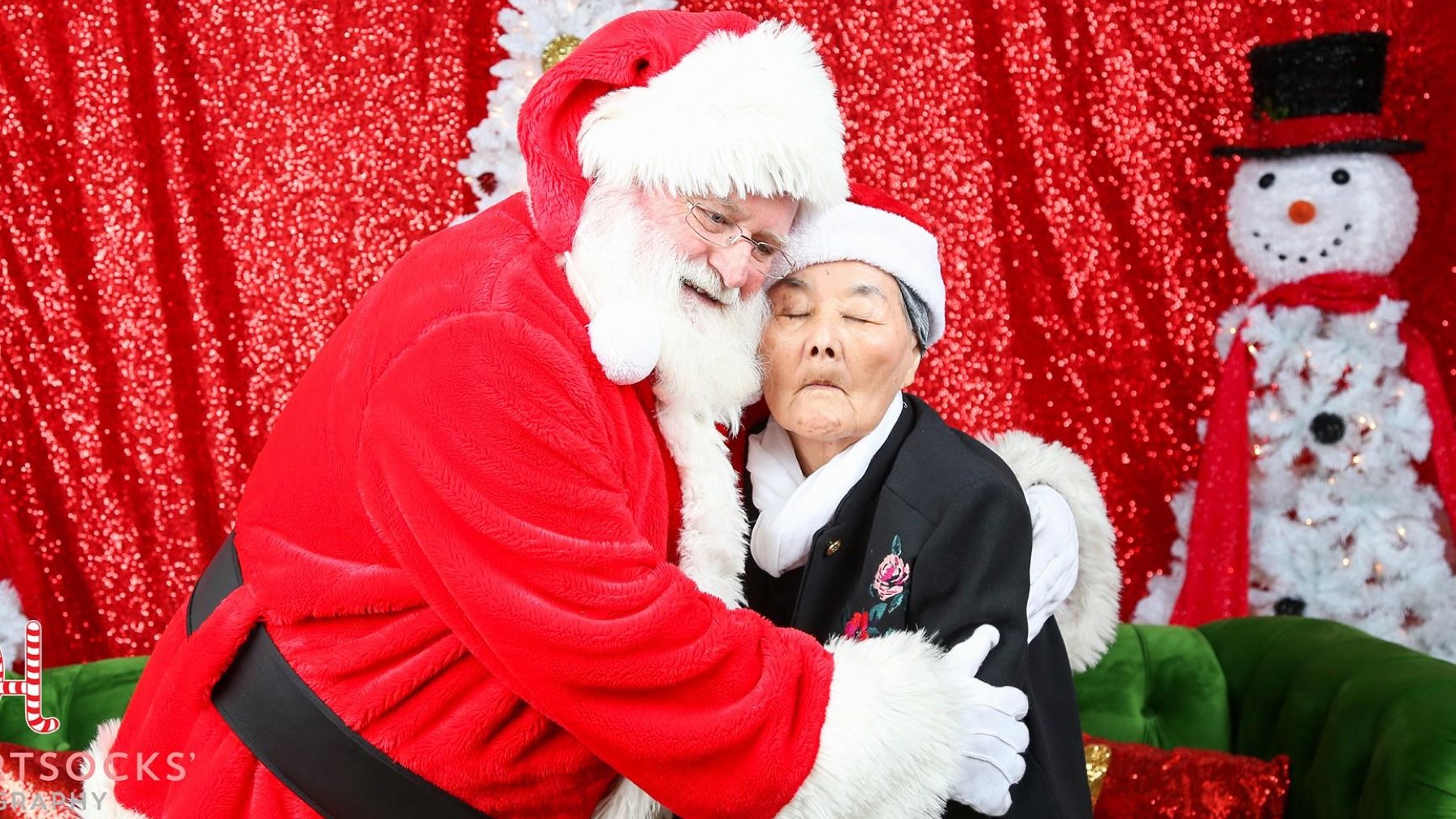 Credit: Facebook/The Hartsocks' Photography
Santa Claus is a pretty popular guy this time of year. Between his personal army of toy-making elves and that belly like a bowlful of jelly, it's hard to not like the guy.
However, few people appreciate the big, jolly elf like Karen of Albuquerque, NM.
Recently, Karen arrived with her family for a Santa photo shoot with The Hartsocks' Photography. Currently, in the late stages of dementia, the mother, grandmother, and great-grandmother doesn't always know where she is or with whom she is speaking, but she never forgets Santa.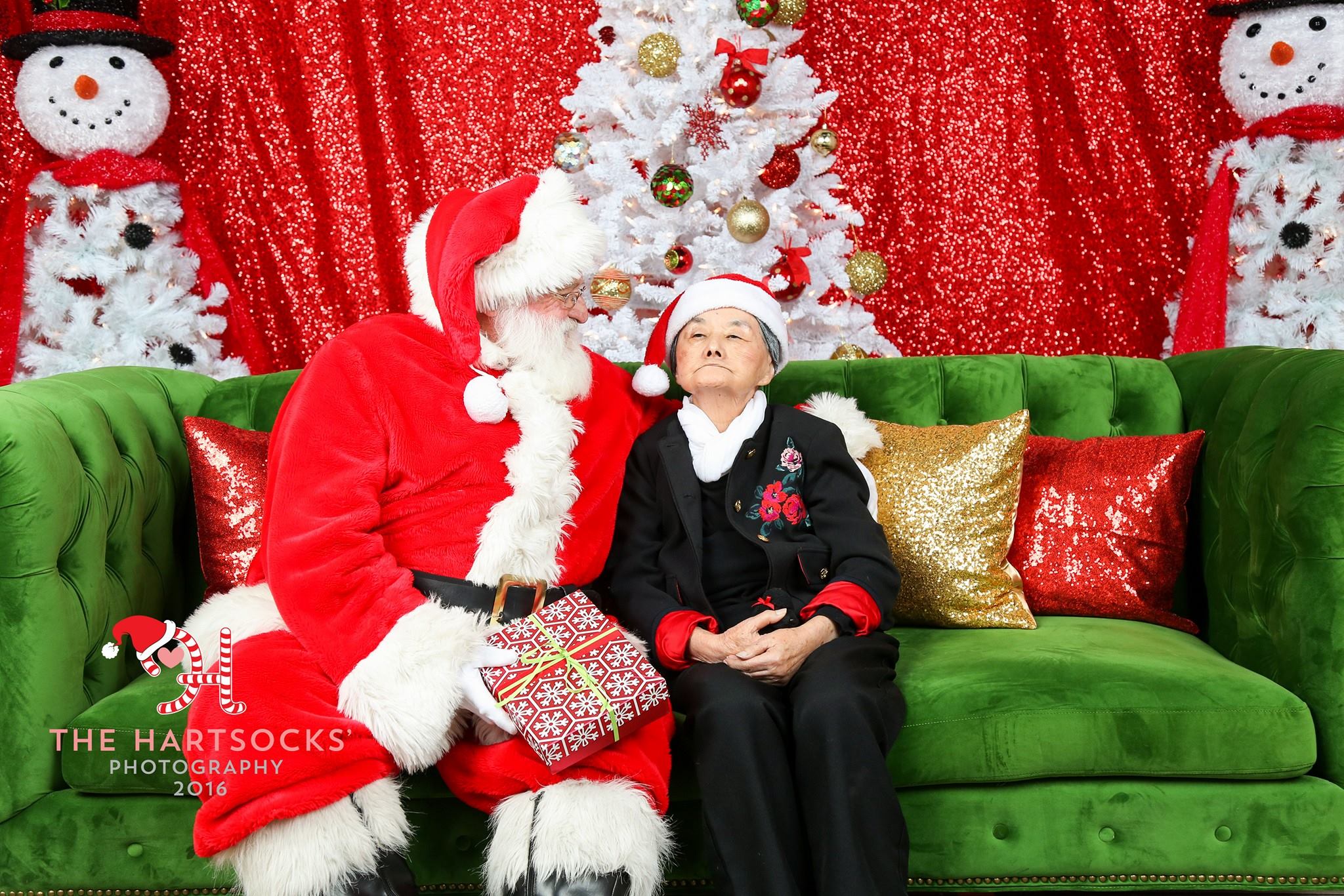 Karen has visited malls for years to visit the big guy, even when she was an adult living by herself. Despite not being much of a talker anymore, she has a Santa doll that she sleeps with and occasionally speaks to in Japanese.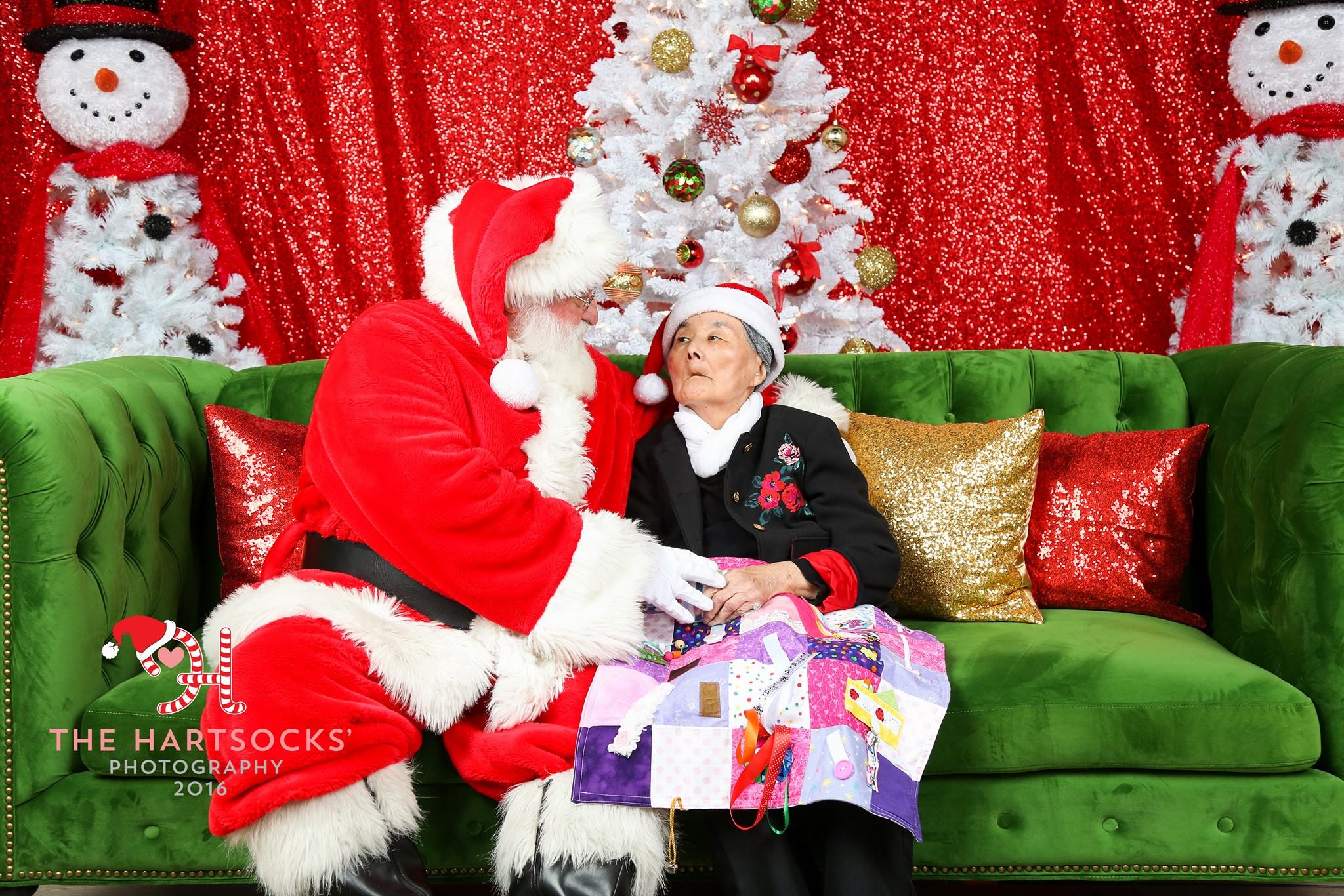 As a special Christmas gift, Karen's family brought her to see Santa in the Hartsocks' studio. Provided with some of her backstory beforehand, the big guy gifted her with a personalized handmade 'Busy Blanket' and, as a result, she opened right up to him.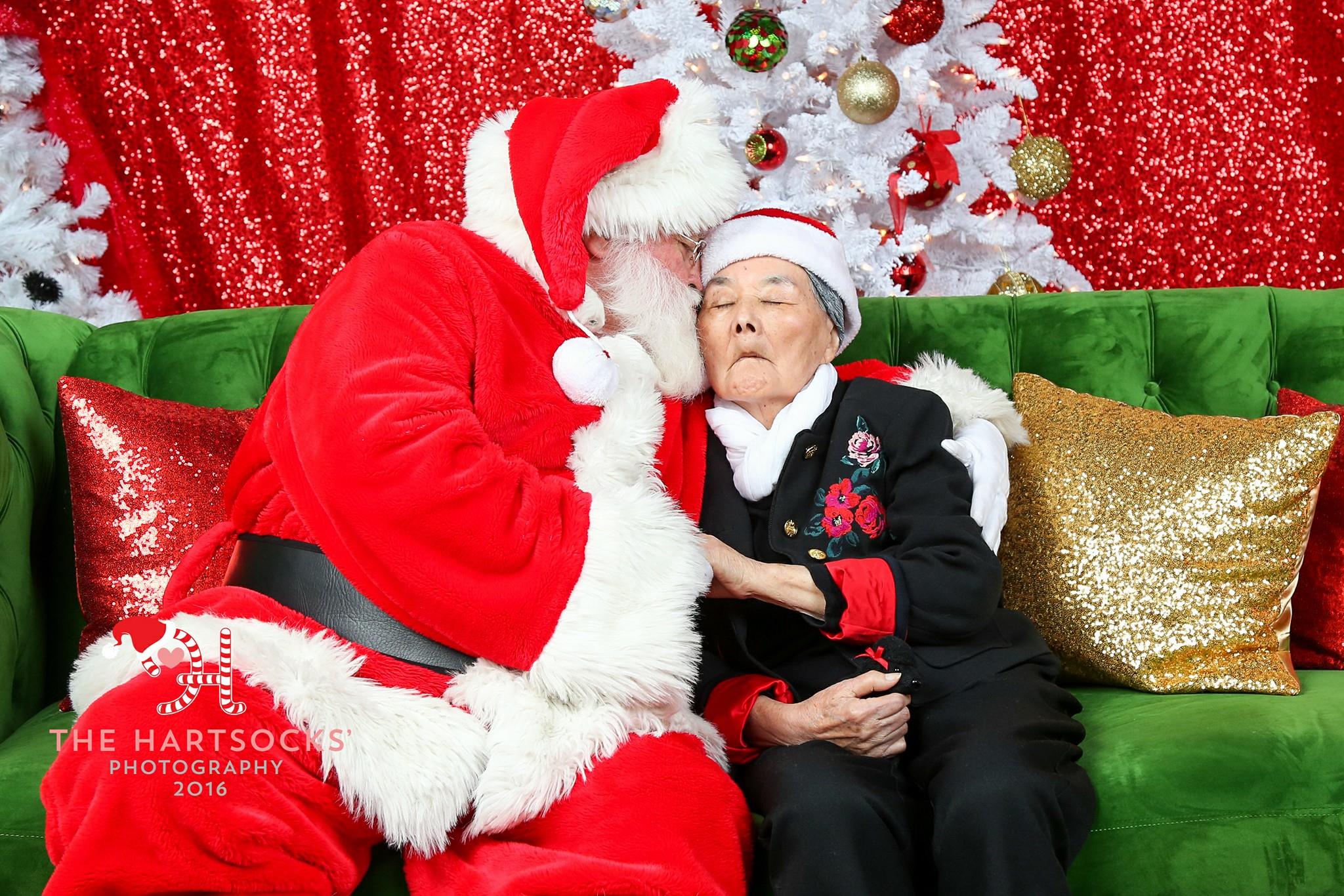 She reminded him about all the times she had visited him before and how much she loves him. Any time he drew near her, she would snuggle up to him and close her eyes, savoring the special moment with St. Nick.
There wasn't a dry eye in the studio. Even Santa, who held it together for the duration of the shoot, let the tears flow after Karen left.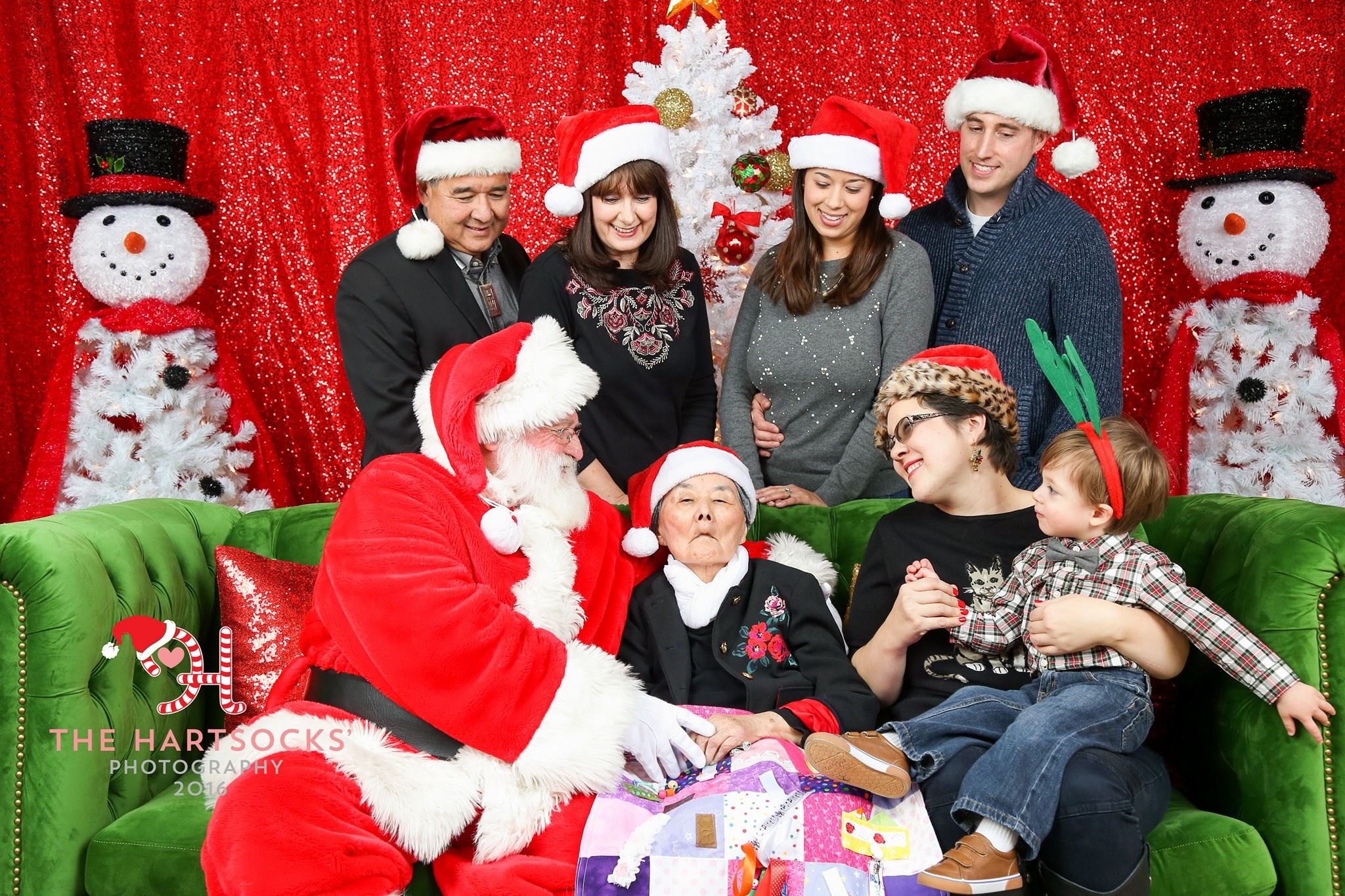 The Hartsocks couldn't have been happier to provide such a wonderful opportunity to Karen and her family.
"We are very grateful they trusted us with someone so perfect and precious (and for allowing us to share her with you)! Karen is so special. She is so loved. And no matter how much time passes, she will always be Santa's #1 girl. This is truly what the magic of Christmas and the spirit of Santa is all about."