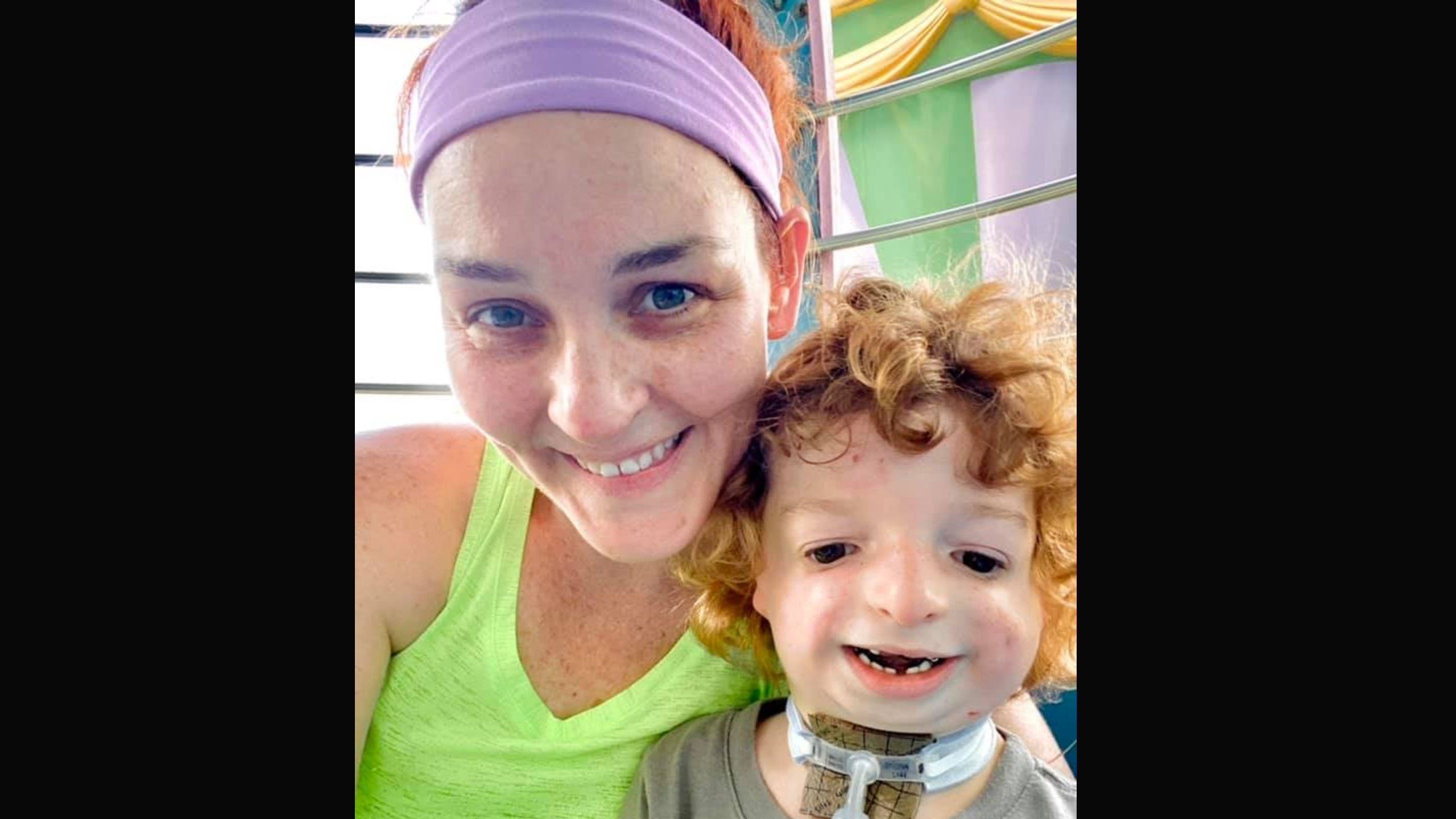 Credit: Facebook/brittanydenisonrealtor
Be Kind. That's the message a parent of a child with special needs wants kids to hear before another school year gets underway. And she'd love parents to practice what they preach by modeling "acceptance and kindness in the way you speak to other adults."
Texas parent Brittany Denison is the author of the moving social media post, which she wrote as her son Michael prepares to start kindergarten. Michael was born with Treacher Collins syndrome, and his mom is worried about how he'll be treated by other kids because of his face abnormalities.
"I'm so excited, yet so scared," she wrote. "As he gets older he is starting to realize that he is different. He is also becoming more affected by the whispers and the stares."
She's asking parents of all school-age kids to teach your kids to be kind, especially to those who are different. To use the words like "different" and "unique" instead of "weird." And most importantly:
"Teach them to stand up for the kid in the room who is being picked on, and to sit with the kid who is being excluded," she wrote.
Schools do a much better job these days at watching out for kids who are being bullied or who need a friend, but every kid will be better off if their parents instill that empathy on their own. Nothing makes a parent prouder than hearing their child was kind to a kid who needed it. Maybe it was sitting with someone who was alone at lunch, or helping pick up a kid who fell or was being picked on.
It's especially important to model that behavior at home because kids listen to EVERYTHING. They are like little narcs, ready to pounce and repeat whatever bad things you do or bad words you say. Which is why it's always encouraging when they do something sweet and kind on their own.
Whenever you hear about your child helping in that situation, it means more than the letters on the report card and the score on the sports field. And even though schools have made a lot of progress, every classroom could use a little more kindness.