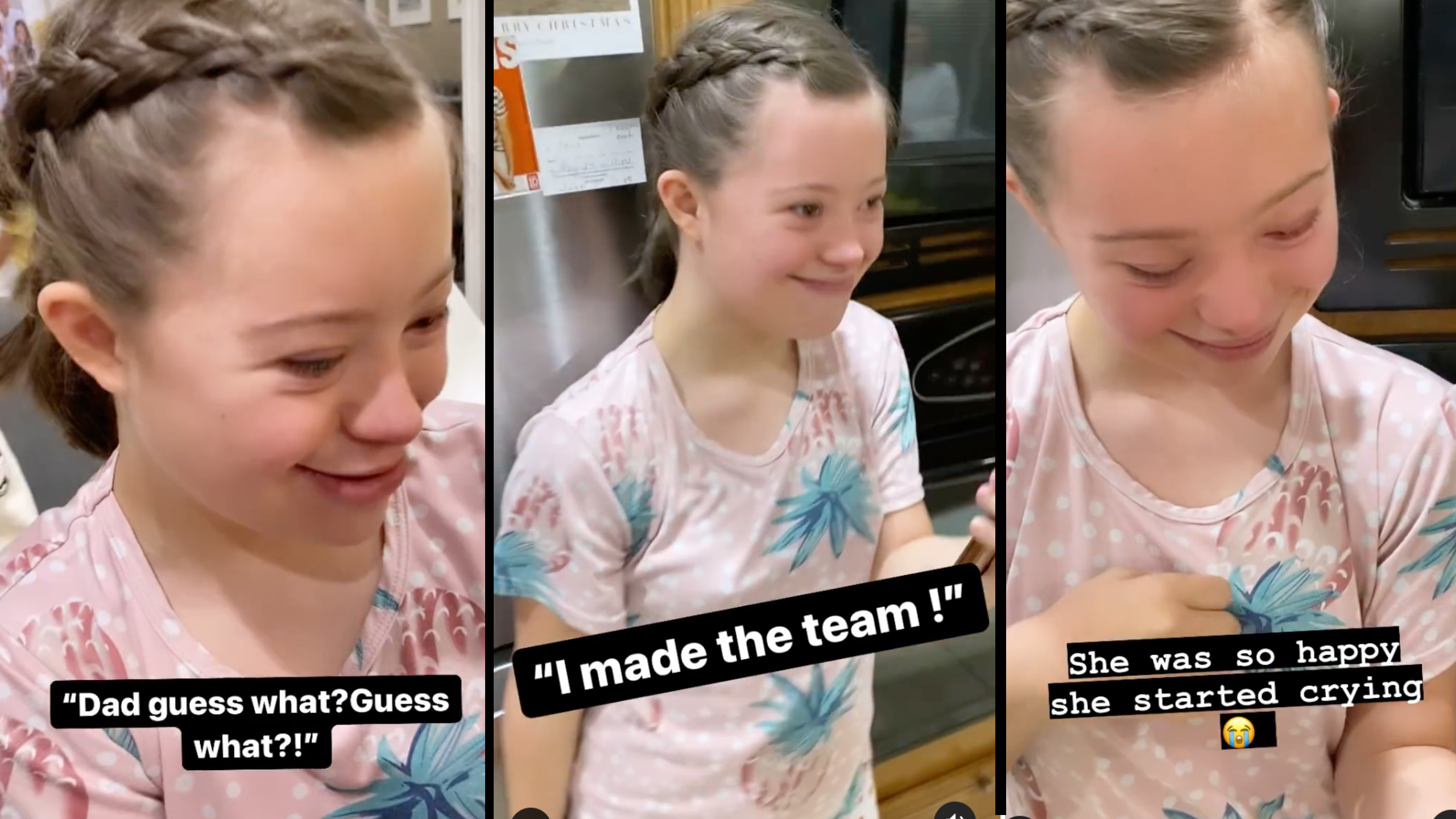 Credit: Instagram/lovemakesmiracles_
14-year-old Bree Cox, from Utah, broke down in happy tears on a call with her dad sharing some good news: she is achieving her dream by making it on her high school drill team. Being a dad comes with so many moments that bring a smile to your face, and this is one of them.
Bree has Down syndrome, so when she's recognized for her skills and embraced for who she is, it can mean all the more for her and her family.  Bree's mom said she loves dancing, and wanted to follow in her older sister's footsteps by joining the team.
"It's more than just a spot on the team, not just for our family, but for everybody to see this is possible," she said. "It gives hope all of us there's more Brees out there, and more coaches and teams like this who are going to say "Of course, we're going to make a place for you."
Her mom shared the video of the touching call on Instagram. Bree's dad was working late, but the excited teen had to call with the exciting news before bed.
"She started crying she was so happy," her mom wrote on Instagram. "I honestly don't think she's ever cried out of happiness before, she didn't even know what to do."
View this post on Instagram
The video went viral with tens of thousands of views.
"To have her be in a situation where she gets to do what she loves, and be accepted, and treated as an equal… We can't really ask for anything else," her mom said.