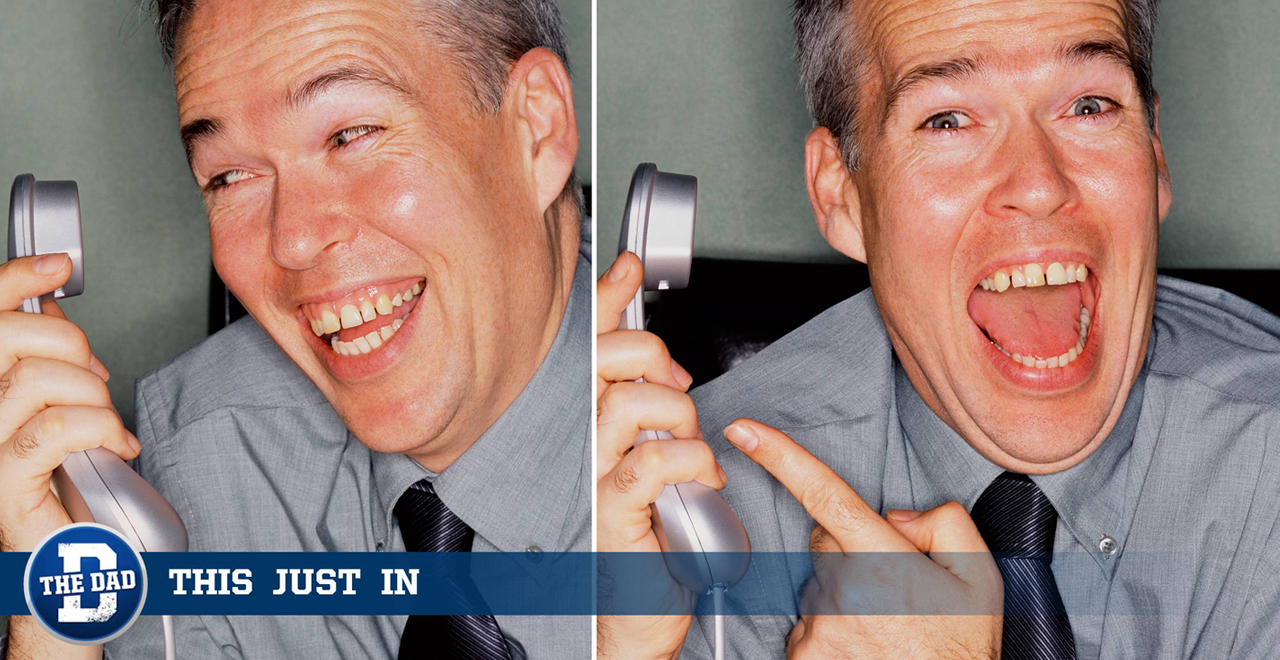 Credit: Getty/Peter Dazeley
CINCINNATI, OH —  While New Year's Eve is often synonymous with parties and weight-loss resolutions, for 42-year-old father Josh Rogers, there's only one thing on the agenda this Dec. 31: telling everyone he knows he'll see them "next year."
"See, it's funny because 'next year' is actually the next day!" Josh explained amid fits of laughter.
This year, the father of two is kicking the comedy up a few notches, doubling down on his commitment to spread joy and dad jokes on New Year's Eve. According to his wife, Brynn, Josh is using an entire paid vacation day to call 47 friends living in different time zones on Dec. 31.
"Like, this is the same man who tore his ACL doing an Ace Ventura impression last year and still refused to take a sick day, so… he must really be going through some stuff? I wish he'd call a professional instead." Brynn said.
Sadly, Josh is unaware the numerous long-distance calls from his landline during prime hours will cost him more than $300. Just last week he vehemently refused to sign up for a $5 yearly flat-rate plan, telling his wife, "That's how they get ya!"
Despite being completely plausible to parents, THIS JUST IN is satire and intended for entertainment purposes only. For more stories like this one click here.