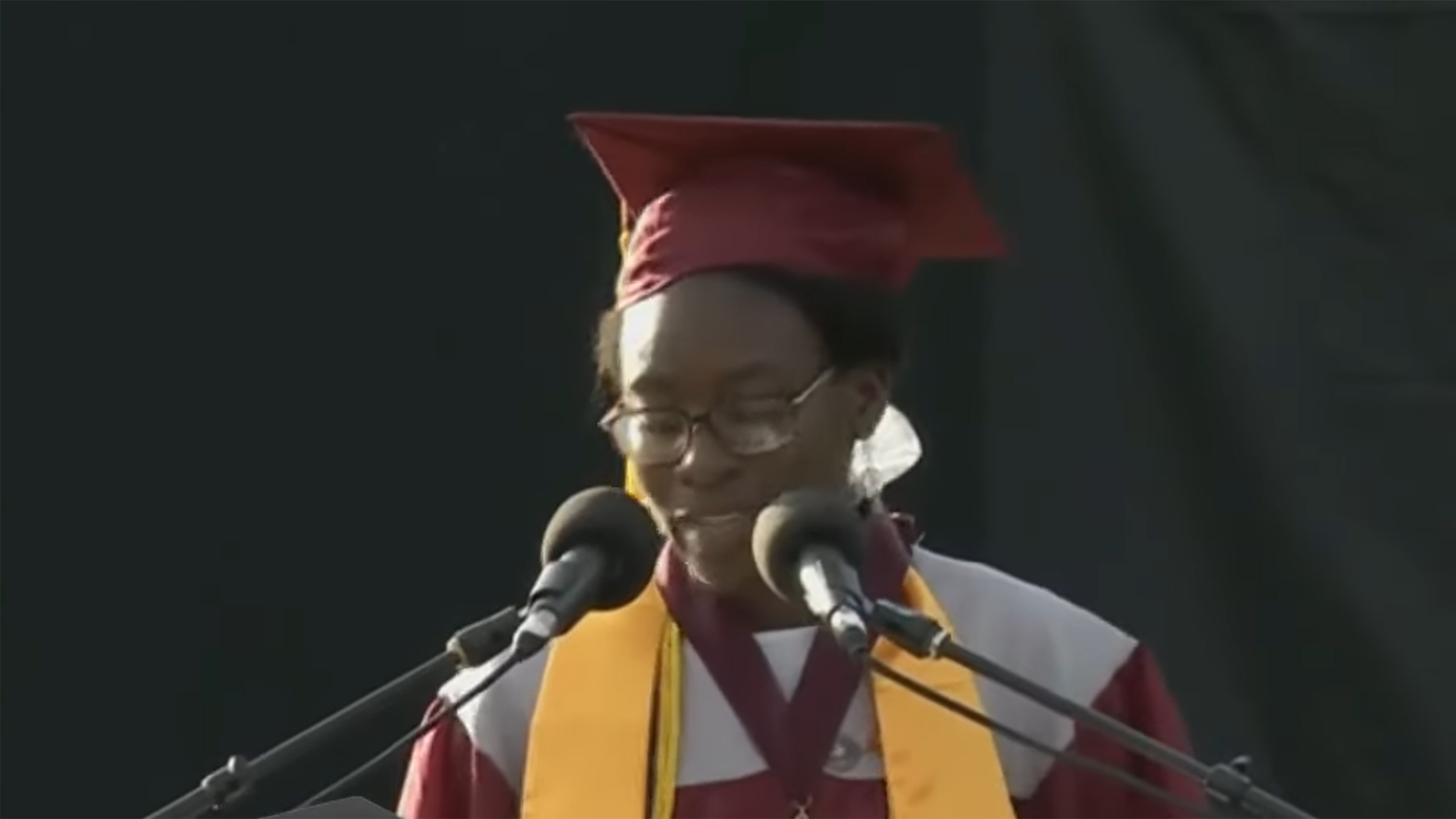 A high school senior won a prestigious scholarship worth $40,000 over four years, which could go to books, living expenses, and technology expenses. And what Verda Tetteh decided to do with it is what shocked the audience at her graduation. She asked to give it away to students more in need.
"It is such a great honor, but I also know that I am not the most in need of it," she said at the ceremony. She's headed to Harvard on a full-ride, thanks to a host of other scholarships, and while this could've helped with things scholarships normally don't cover, she wanted to help someone who truly needed it more.
"I'm excited to see who it helps and how that changes their life," she said. She said during her speech she heard a school official encourage the grads to be "bold and selfless", and that made her think of her mom, an immigrant who worked 80-hour weeks to support her family before finally graduating from a community college at age 47.
In her own act to be selfless, she made the spontaneous decision to give away her scholarship to her classmates. They, naturally, responded with a really huge standing ovation. Because that is a pretty baller thing to do.
Sure, it helps to already have your education paid for, but there are PLENTY of hidden costs with college, and it takes a pretty selfless high school student to be willing to give away 40k.
Her mom said she was proud of her daughter, despite giving away the money she'll probably have to help fork over to help her kid cover her living expenses.
"Now I'm 100-percent sure she is ready to go into the world on her own," she said.