Texas Walk-on Learns About Scholarship From Teary-Eyed Dad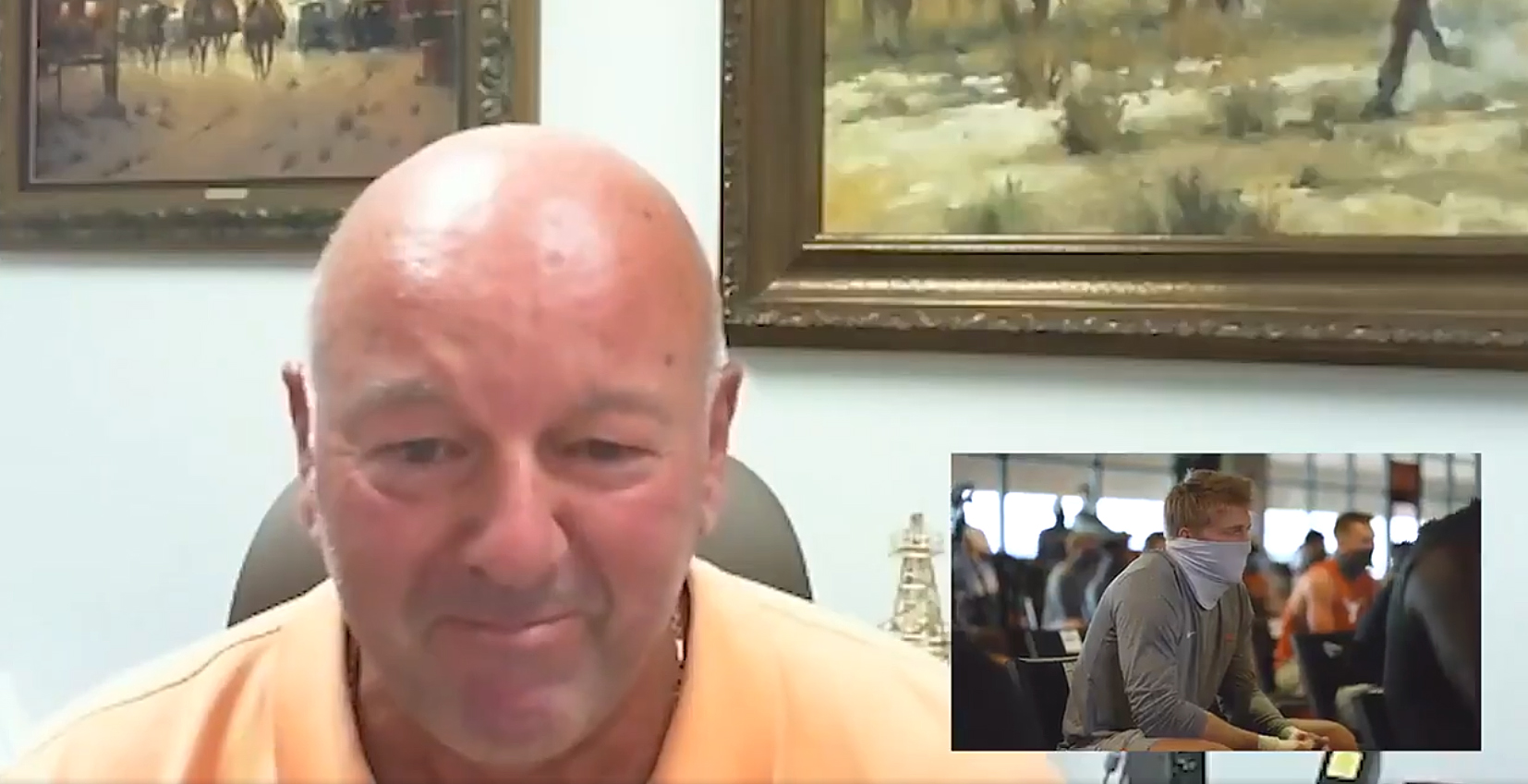 When it comes to home-run video content, there are some reliable stand-bys. You're never gonna have a bad time watching a returning soldier surprising his kids or anything to do with dads and puppies. When it comes to home-run feel-good sports content, nothing tops the "walk-on earns a scholarship" video. Until now, thanks to a new variation on the theme: "Dad announces walk-on son has earned a scholarship."
University of Texas head coach Tom Herman broke the news about walk-on Jett Bush earning a full scholarship to Jett's parents first, and he enlisted the help of Jett's dad to tell his son (and the entire team).
Scholarship Season🤘 Congratulations @jettbush you're on scholarship!#ThisIsTexas #HookEm pic.twitter.com/u0eWS9KlKN

— Texas Football (@TexasFootball) September 8, 2020
Dad-kid sports content is just gonna be hard to beat. For example, the clip of the dad catching a home run his son hit with the bat his dad surprised him with is legendary. And it's hard to watch this video of Jett's dad announce it to the Texas football team without getting that dusty-eyed, onion-chopping feeling.
Herman sets it up perfectly, and when Jett's dad pops on the screen, to watch him choking back tears of pride as he announces it to Jett and the team, that is the content we are here for. To see how happy his teammates are, who erupt in cheers and an impromptu pile-on is just an essential part of making this video a classic.
Throw in a few more shots of his teary-eyed, smiling dad and showing the embrace between Jett and his coach, and then a short, grateful speech from Jett and boom, you've got a winner.
It's an easy win for a coach giving a speech about sacrifice and brotherhood to infuse it with a stunt like this because it literally cannot fail. Walk-ons embody sacrifice in sports, since they are usually just less annoying real-life Rudys, doing all the grunt work for none of the glory.
Bush will start his sophomore season as a full-scholarship member of the Texas Longhorns football team, but it will be tough for him to beat the moment he found out.