Credit: Photos courtesy of Laura Delfelder
We are honored to announce The Dad of the Month for September 2021: CJ Delfelder. CJ is a great example of what it means to be a foundation and leader in one's family. His wife, Laura, raved in her nomination about his willingness to work hard and make sacrifices for the betterment of their family:
"Simply put, he's Mr. Incredible – our family's personal superhero!
"We've been married for six years. Three years into our marriage, we learned we were expecting our first child—Calvin. A year after Calvin arrived, I was accepted into KSU Veterinary School. The program would be four years of intense classwork and studying, but CJ encouraged me to take on the challenge.
"By enrolling in vet school, I was signing up for 8 hours of classes each day surrounded by late nights and early mornings of studying. Weekends that were once filled with family time were taken over by study sessions.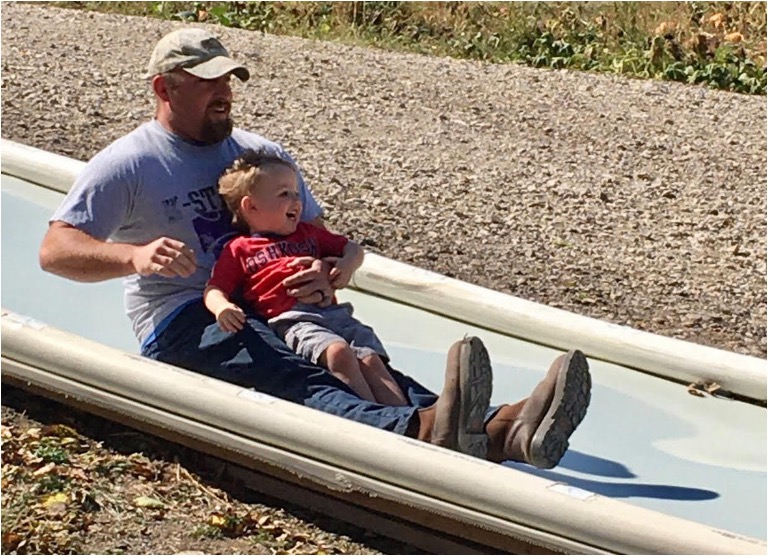 "Not once have I heard CJ complain about my absence. Not once has he whined about being the sole parent responsible for playtime and dinner and bath time and story time and bedtime night after night while I'm stuck in the library or office.
"In August 2021, we welcomed our second child—Ellie. I started my third year of vet school full of nervous anticipation about juggling Junior Surgery with a newborn. Over the first three weeks of school, I've watched my superhero husband flawlessly take on yet another responsibility. He's in dad-mode all the time: teaching and guiding our son, comforting and engaging our daughter."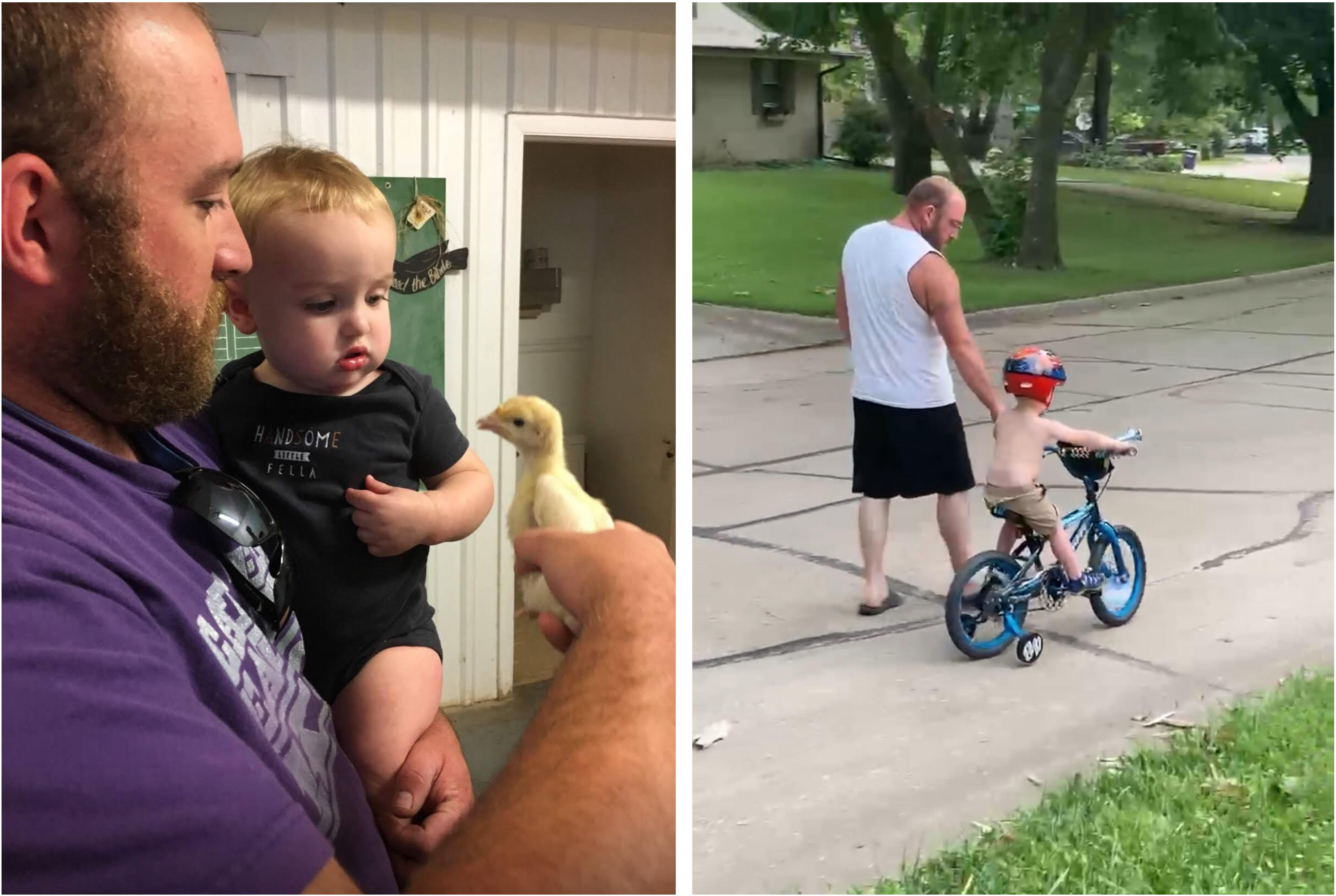 On top of being an all-star dad, CJ has still managed to continue his education and pursue the career he loves.
"CJ just wrapped up his Master's Degree (while juggling the kids! Yikes!) in Animal Science focused in Game Bird Production at Kansas State University. He manages the Large Animal Research Center at KSU, where he works closely with the veterinarians at KSU College of Veterinary Medicine as they conduct medical research studies. He focuses on the husbandry of everything from dogs to alpacas while managing the medical research going into the animals."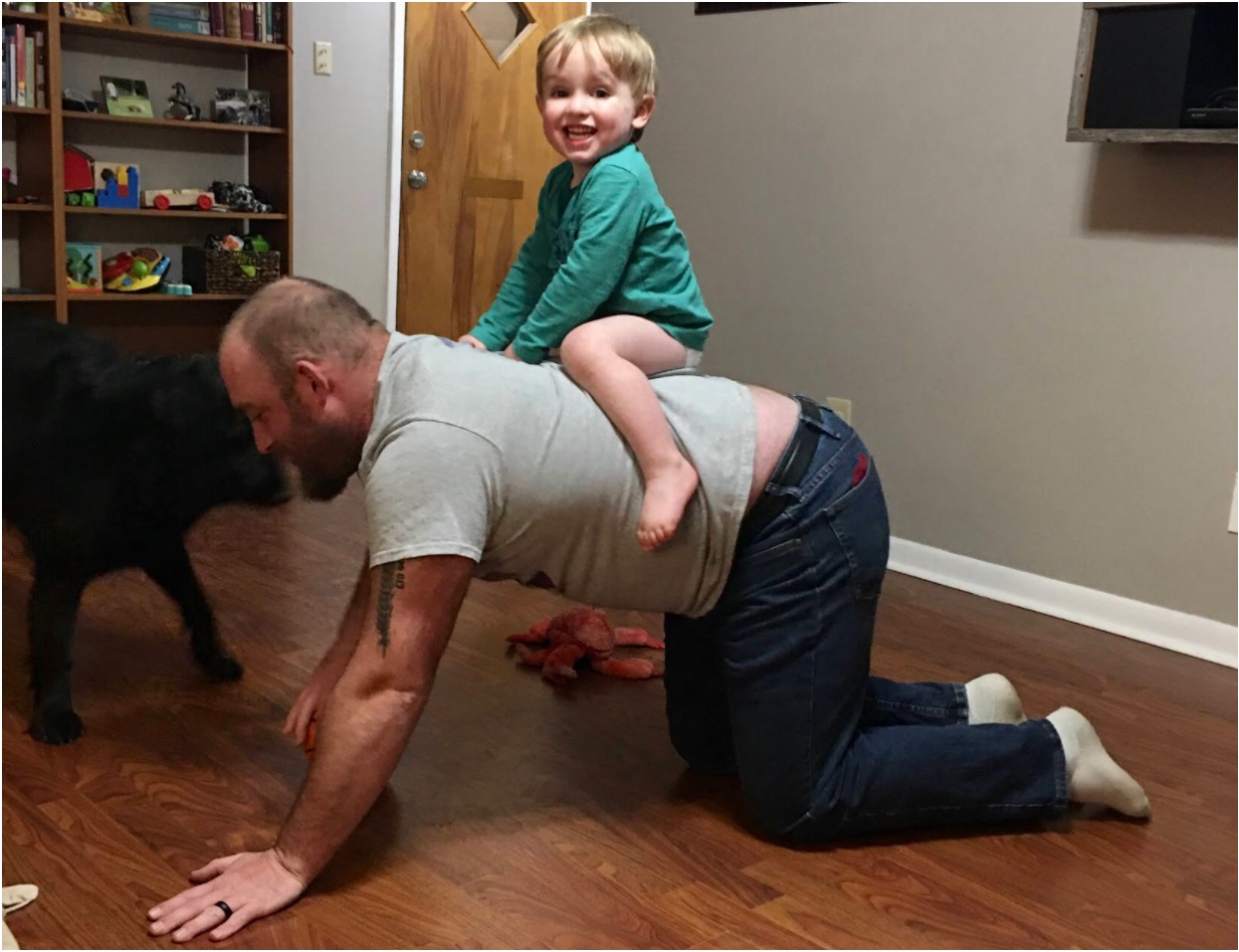 She goes on to describe a particularly wholesome example of CJ in stage 5 dad mode:
"One Saturday morning around 6:00 am, our son crawls out of bed in dire need of a pee. At the time, he was in the middle of potty training, so there's a bit of urgency about getting him into the bathroom. CJ jumps out of bed without hesitation and meets our son in the bathroom.
"From the bedroom, I hear Calvin doing his thing in his small potty-training urinal. I assume while he was in there, CJ decided he might as well pee, too. As the boys stood there together, sharing a pee, little Calvin looks up at his dad and excitedly yells, 'Look, Dad, you're doing it! You're doing it! Great job!' Laughing about it later, CJ said there's nothing more uplifting than your three-year-old son being so congratulatory about you taking your morning pee.
"He's in dad-mode all the time: teaching and guiding our son, comforting and engaging our daughter."
---
To honor CJ and his tireless commitment to family, we're giving him $500 and some special edition dad gear. CJ's steadfast attitude and unconditional support are characteristics we should all be striving for. Cheers!
Click here to read more or nominate a special dad in your life.