Wrestler and Real-Life Hero Shad Gaspard Drowns After Saving Son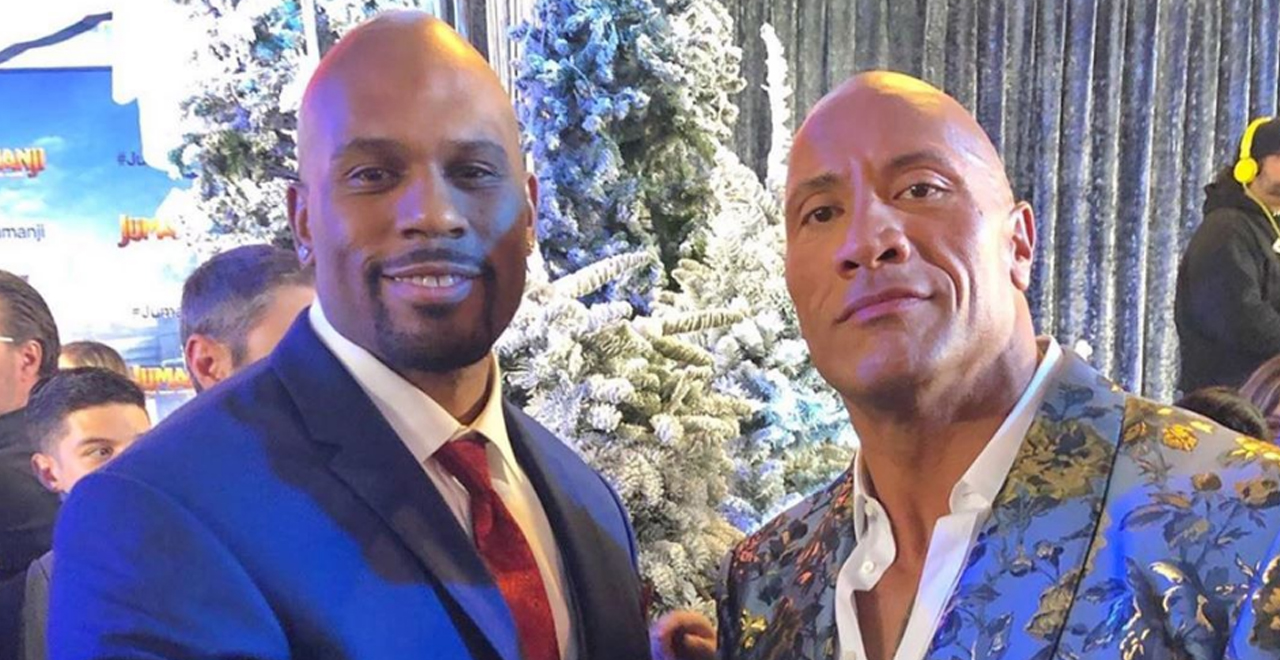 The wrestlers of the WWE are often mocked for their over-the-top theatrics and play-acting in the service of a "sport" detractors like to claim is fake. And to a certain extent, that's true. Their athleticism and charisma can't be faked, but the roles of heroes and villain – or babyfaces and heels – are preordained.
But every once in a while, a wrestler plays the part in real life too. Like Shad Gaspard, the former WWE star and devoted family man who recently drowned while attempting to save his son from drowning.
The first day beaches re-opened in Los Angeles, Gaspard went swimming with his 10-year-old son at Venice Beach. Soon, the pair were caught in a rip current, in the middle of what officials refer to as an "impact zone."
"The best way I can describe it," said Kenichi Haskett, Section Chief of the LA County Fire Department – Lifeguard Division told ESPN, "is like being inside a front-loading washing machine. The waves keep crashing on you, pushing you down. … I've been through that, those kind of rescues. You think you might die."
That's where Gaspard and his son were when a lifeguard attempted to reach them. But before he could decide who to rescue, Gaspard told the lifeguard to save his son first.
The description in the article is enough to give you goosebumps.
"Take my son," said the father, a former professional wrestler named Shad Gaspard, to the lifeguard.
Save my son.
Three minutes had not passed before the boy was safe onshore. He was physically unharmed but deeply distraught. "Dad told me to push off to the guy," he told Steve Smith, a firefighter-paramedic from Rescue 63 in Venice. The boy kept repeating "Dad told me to push off to the guy."
Gaspard's son listened to his dad and survived. But Shad, just 39 and forging a broader career in Hollywood, did not. And now the wrestling world is mourning a true hero, a family man who put his son first and made the ultimate sacrifice.
WWE's biggest stars are sending condolences to his family.
The thoughts of everyone at WWE are with Shad Gaspard's family during this difficult time. pic.twitter.com/dLRnF6oElX

— Vince McMahon (@VinceMcMahon) May 19, 2020
My heart goes out to the family and love ones of Former WWE Superstar Shad Gaspard. I met him in OVW as he was coming up and we hit it off. He was a true friend and loved by many. My friend you will be missed. God has you now. I know we will see each other again. #RIPShad pic.twitter.com/JVtcipZGrZ

— D-von Dudley (@TestifyDVon) May 20, 2020
A real life hero. #RIPShadGaspard pic.twitter.com/QvOy2RMKyv

— WWE on FOX (@WWEonFOX) May 20, 2020
Gaspard was just starting to make an impact in Hollywood.
Everyone knew Shad Gaspard for his WWE run, but his impact on mainstream entertainment flew under the radar.

From being scanned for Kratos' aesthetics in God of War, to being a stuntman in Black Panther and appearing in Harley Quinn: Birds of Prey, his future looked limitless. pic.twitter.com/weNztnE5Gh

— Gary Cassidy (@consciousgary) May 20, 2020
It's clear the former wrestler was beloved by many for his kindness and devotion to his family, and that he had a bright future ahead of him.