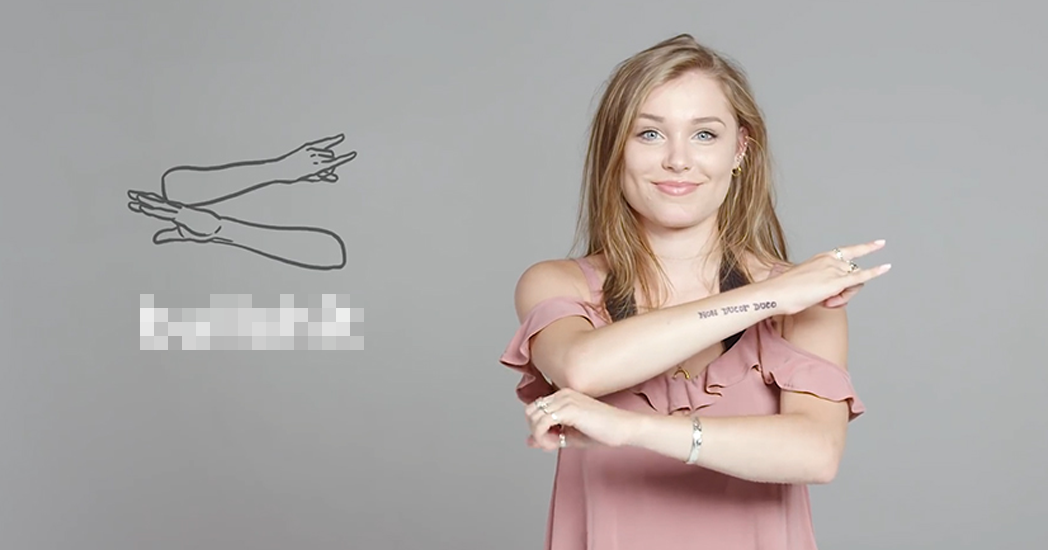 Credit: YouTube / Cut
The middle finger is played out. It had a good run. That time you got cut off in traffic. That one picture of Johnny Cash and basically every picture of Eminem. It just doesn't do the trick anymore. Do they even blur it on TV? Pathetic.
Thankfully, we have other options, as a group of deaf folks have made a really entertaining video where they generously lend us some potentially useful American Sign Language. It's all there, baby.
For when your friend spills his beer:
Dumbass
For when a guy produces a guitar at a party and plays Oasis.
Douchebag
For when you're a miserable situation.
Hell
For when a guy produces a guitar at a party and plays an Oasis song that isn't Wonderwall or Champagne Supernova.
Piece of Shit
When there is shit.
Shit
When your kid's toothbrush is bone dry.
Bullshit
And oh my goodness that game where you punch someone in the arm just took on a whole new meaning.
Asshole
You can watch these swear words and more demonstrated in all their profane glory in this hilarious video from Cut.
We hope you find these of good use. Please cuss responsibly.