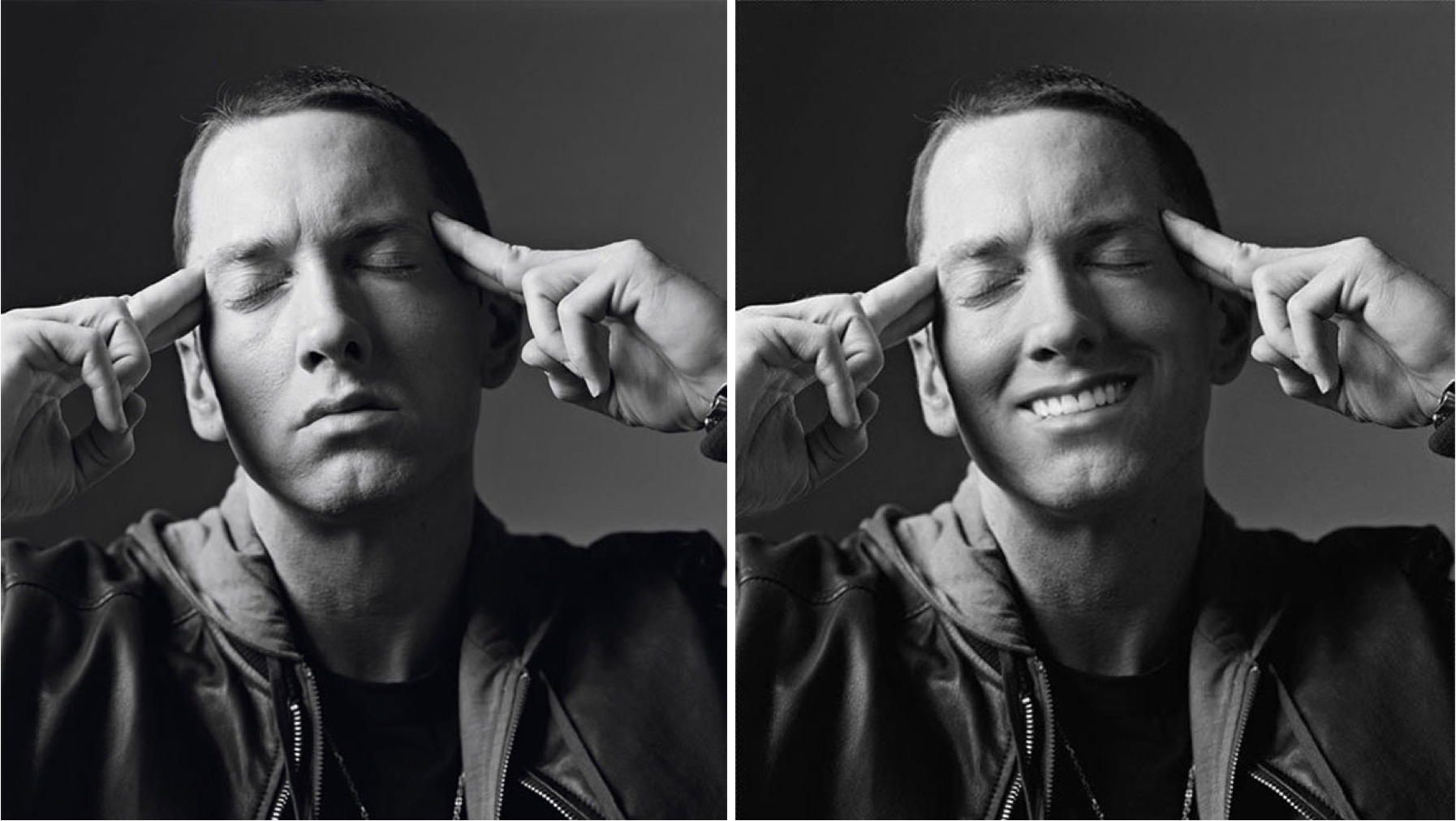 Credit: Facebook/Mike Brown
Some people just resonate happiness. No matter how terrible things may be, they're always inexplicably that ray of sunshine that seems to brighten everyone's day.
Marshall Mathers, aka Eminem, is not this person. A quick Google search and you'll see it: the man never smiles. Whether it's simply an aspect of his pouty "Rap God" persona or he really is opposed to physically expressing joy, the real Slim Shady rarely, if ever, cracks a grin in public.
When Photoshop artist Mike Brown came across this phenomenon, he decided to finally do something about it.
The results are… something.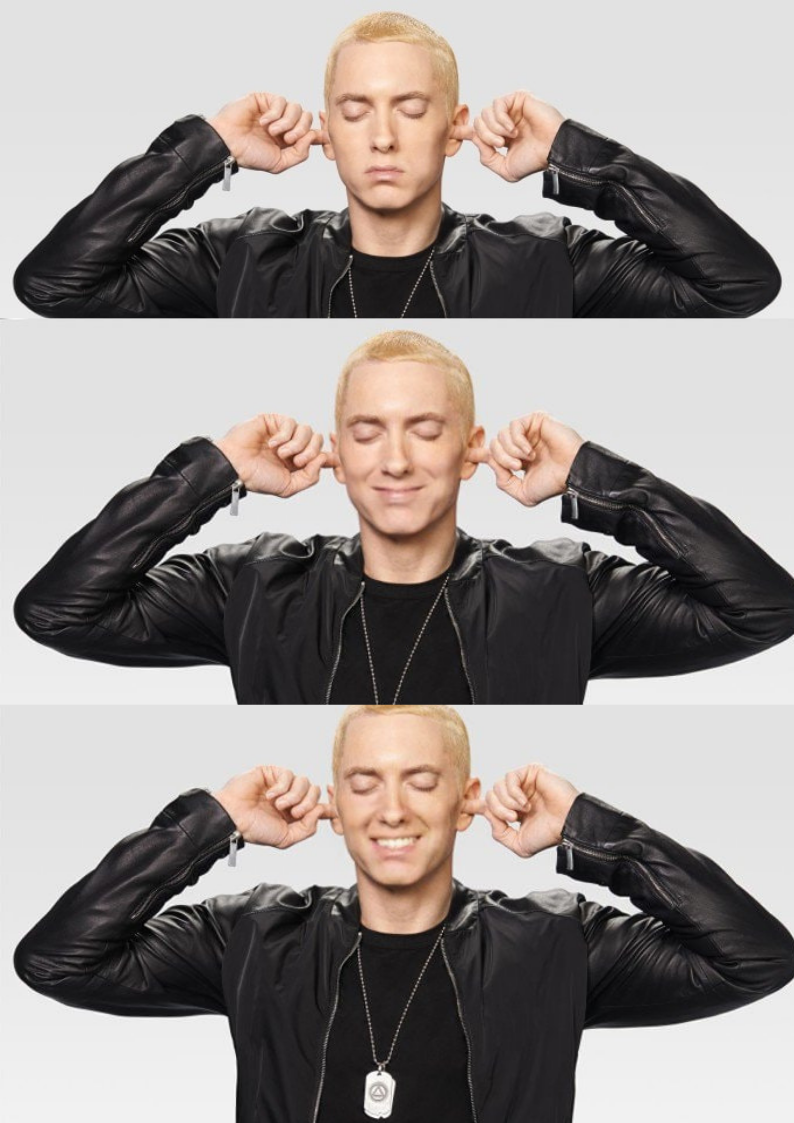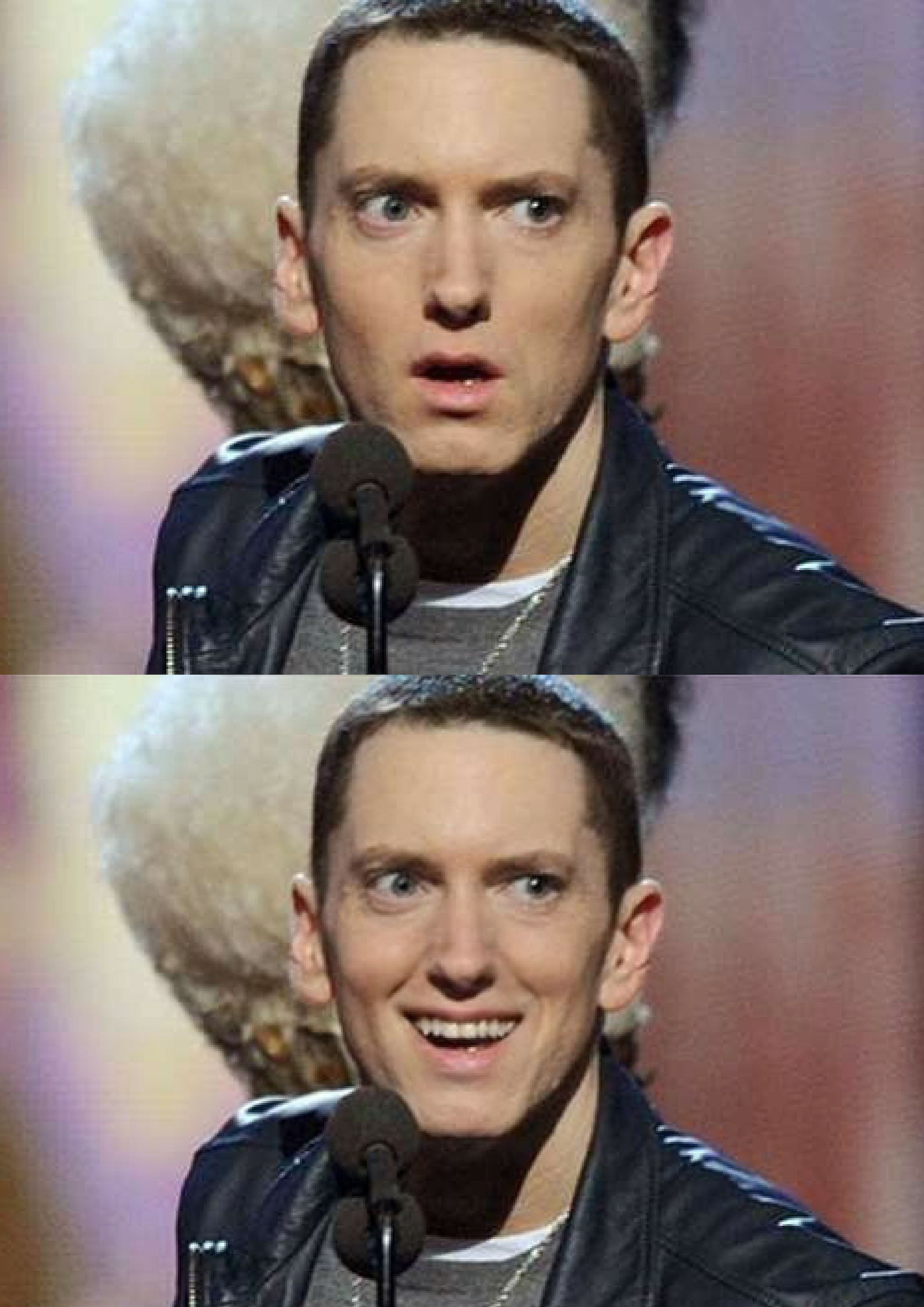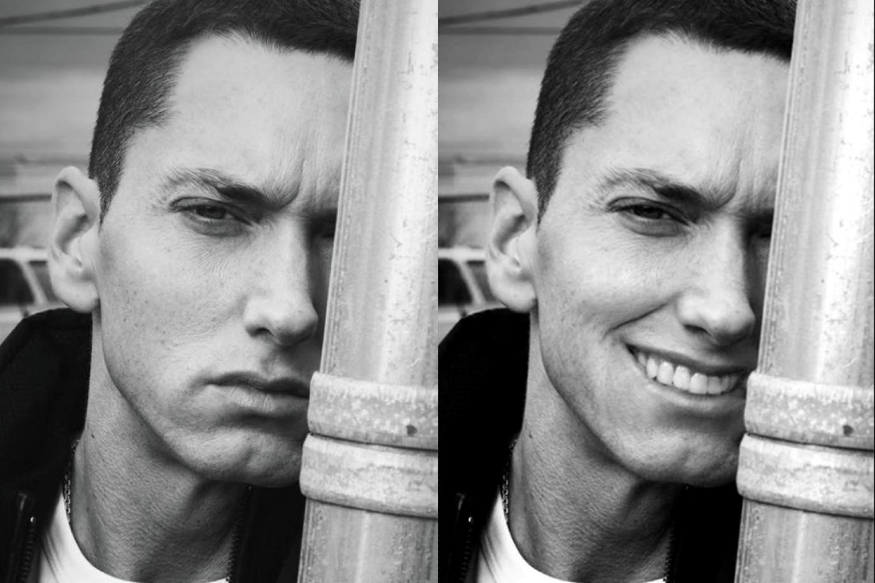 The intro on Mike's Facebook page simply reads, "make someone smile everyday," and he does that quite literally.
In his spare time, Mike uses photo editing programs and plugins to plaster giant grins on celebrities' faces—the most recent and popular of which has been Em himself.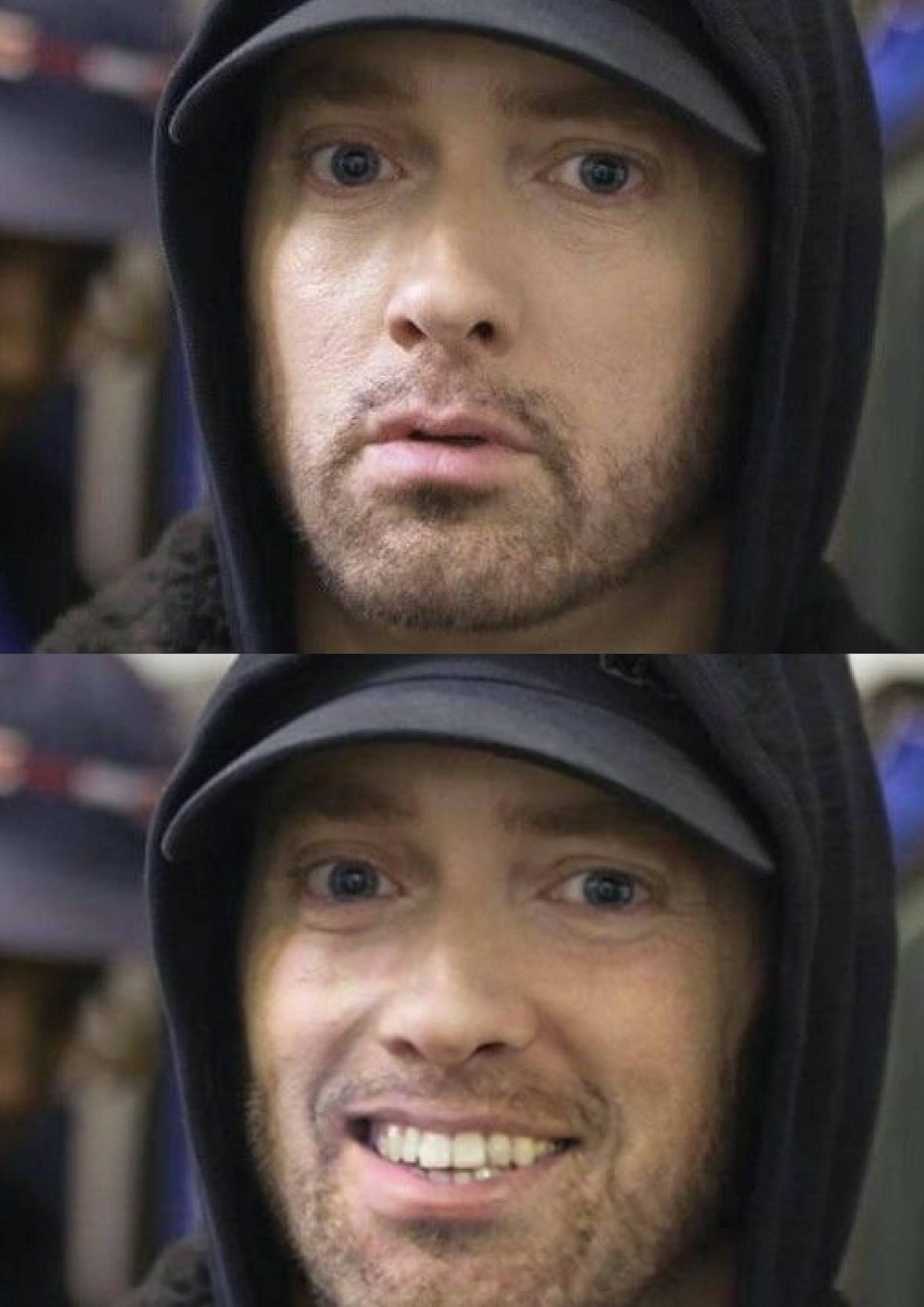 Mike told Bored Panda:
"I've always manipulated faces, it's just funny to me. I always look for new manipulations, and ways to go about it. I came across a plugin that allows Photoshop to scour the web for close matches.
"Although I had some success, the results took too long to 'get right,' so I kept trying and trying different ways. I ended up buying an app on Google Play that did just the trick, in such a faster time frame.
"So I do a first edit in Photoshop, then I run it through the Facetime app, apply a few filters to make the image seem real, and it's done!
"I chose Eminem because that guy never smiles! And me and my wife were laughing at the one I did initially. So I posted it by itself at first, and my sister wanted a few more because it looked so good. The rest I can't explain, I woke up and there were like 32,000 shares."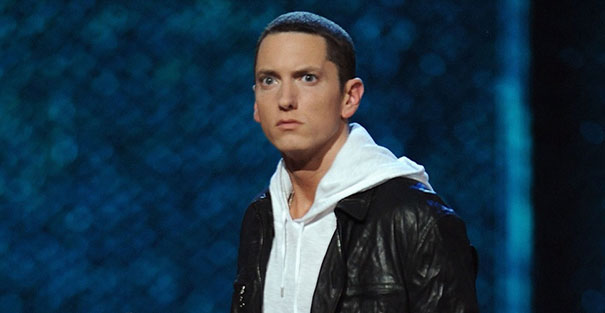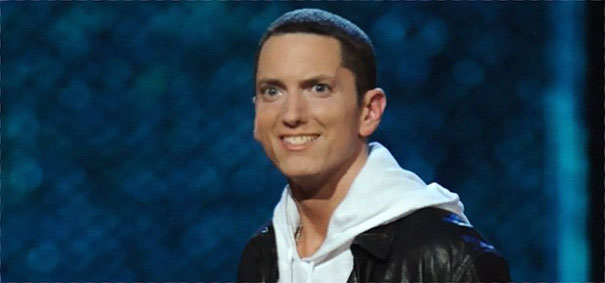 Props to Mike for his insane Photoshop skills but, in all honesty, I'm not sure the world was ready for an Eminem smile crusade.
Here's to hoping 'Rap God' stays in the public spotlight for a while—I'm going to need a couple of decades-worth of his scowls to scrub these unnerving images from my brain.
Here's the full series if you dare: