Watch This One-Shot Drone Footage That's Mesmerizing the Internet and Hollywood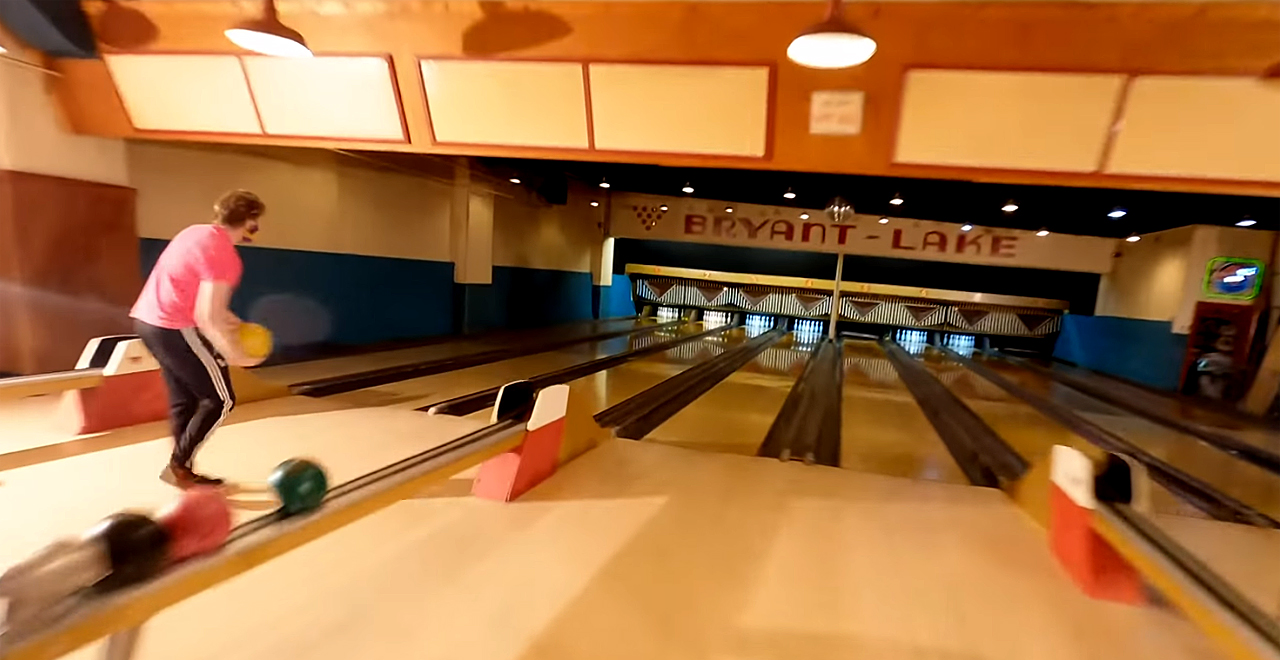 Technology has made a lot of things that used to be complicated much easier. Take movie-making, for example.
It used to require a whole team of people with different skill-sets and technical know-how, not to mention tons of expensive equipment. But now anybody with an iPhone can shoot a movie, and anybody with a drone can film breathtaking aerial shots without a crane operator in sight.
If the person flying the drone has mad skills, you can create a fantastic little movie without much else. This is exactly what happened when a drone Jedi used his skills to promote Bryant Lake Bowl & Theater, a bowling alley, bar, and movie theater venue in Minnesota.
Shot in one continuous 87-second take, the drone flies a camera inside and around the bar, bowling alley, and theater, down and around the lanes, above and beside patrons, and, eventually, right down a lane and into the pins. There are even a handful of references and homages to The Big Lebowski, as patrons quote the lines while the drone flies by.
Jay Christensen shot "Right Up Our Alley," as part of a project he's created to promote businesses in Minnesota, and as soon as he posted it online, acclaim started pouring in.
"This is one of the most amazing things I've ever seen," wrote Lee Unkrich, who directed Pixar's Coco. "Jaw on the floor." Guardians of the Galaxy director James Gunn called it "stupendous." Todd Vaziri, a visual effects artist who worked on Star Wars, said "This kind of wonderful photographic innovation adds to the language and vocabulary of cinema. Just beautiful."
Once you watch the video, all that praise is understandable. Check it out: