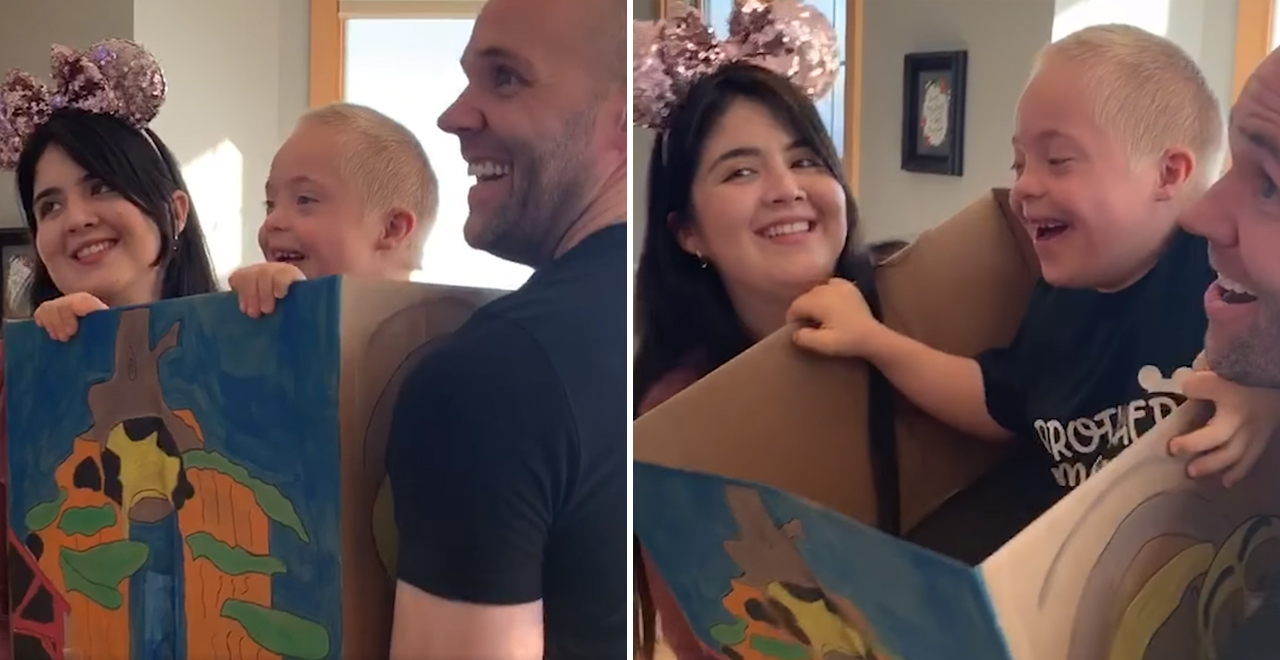 Credit: The Dad Break
In the grand scheme of what COVID-19 has done to our country, a missed vacation may not seem like a big deal. But to an 8-year-old desperately looking forward to a trip to DisneyWorld, it's everything. And his older sister was determined to give him that trip, even if it meant making it happen without leaving the house.
10-year-old Ella's goal was to give her little brother with Down syndrome the best at-home Disney trip possible, even if it meant the rides would be virtual. Other families have done the at-home Disney thing on a smaller scale during the pandemic, but none quite as well as Ella pulled it off. Her mom told Good Morning America she spent six weeks planning it for him, and included four ride experiences, an ice cream cart with Mickey Bars, and even nailed the perfect background music.
As you can see in the video, shared by The Dad, he had an awesome time. It's the type of heartwarming gesture you hope to see in your own kids someday.
It's just the best. That's all you can really say about it. The type of thing that restores your faith in humanity, and the type of content that makes you feel a little bit better about how people are taking care of the loved ones in their world.