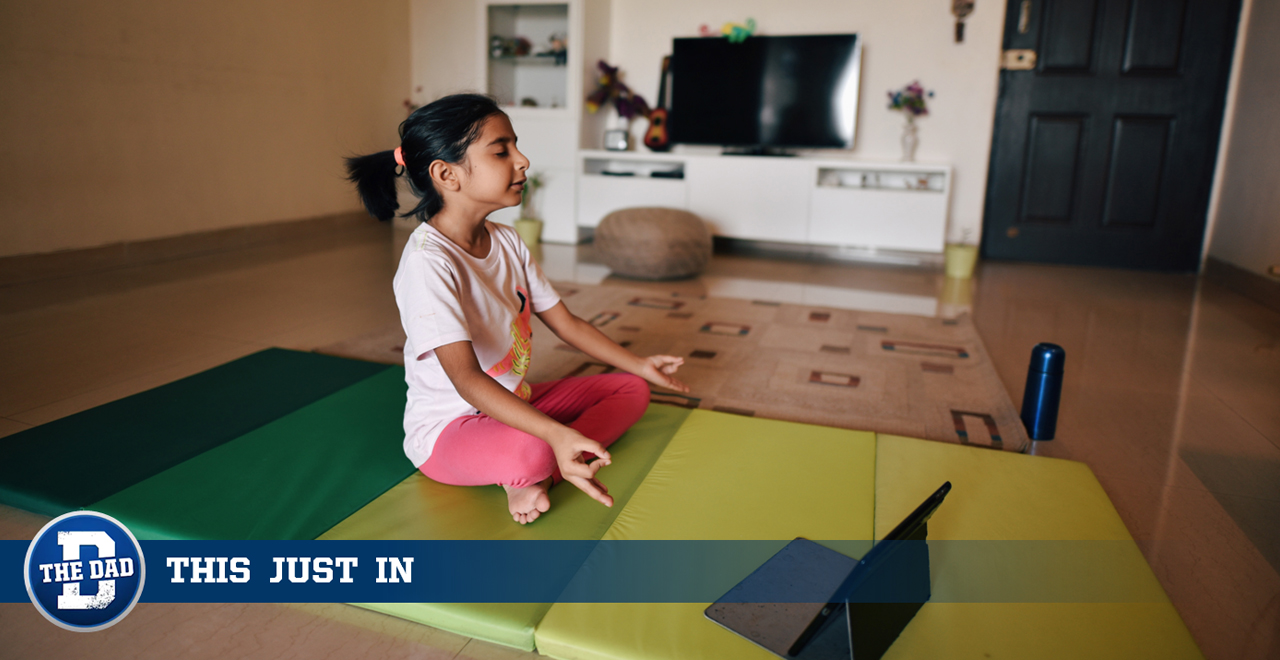 Credit: Getty/Mayur Kakade
LANSING, MI – An introductory course in "Sitting Quietly for 3 Hours" is just one of the courses included in the new homeschool curriculum unveiled Wednesday.
Students in "Sitting Quietly" will learn "the fundamentals of how to be alone with their thoughts without bothering your father who needs some space for chrissakes" according to the syllabus.
"As educators, we try to tailor the curriculum to best fit the needs of our students and family," said the father and homeschool principal Matthew Cheshire. "This year's theme is 'Silence and Solitude.'"
Other classes listed in the fall's course catalog include "Let's Spread Out And Make This Apartment Feel Bigger", "Exploring Your Closet By Yourself" and "Advanced Napping," which Cheshire said is a returning class.
Cheshire said homeschool's curriculum committee hopes the courses build resilience.
"Students often feel that a problem requires their parent to be involved and our message this year is: deal with it yourself," he said.
Despite being completely plausible to parents, THIS JUST IN is satire and intended for entertainment purposes only. For more stories like this one click here.