Never Lose Your Wallet Again and Foil Thieves with this Smart Wallet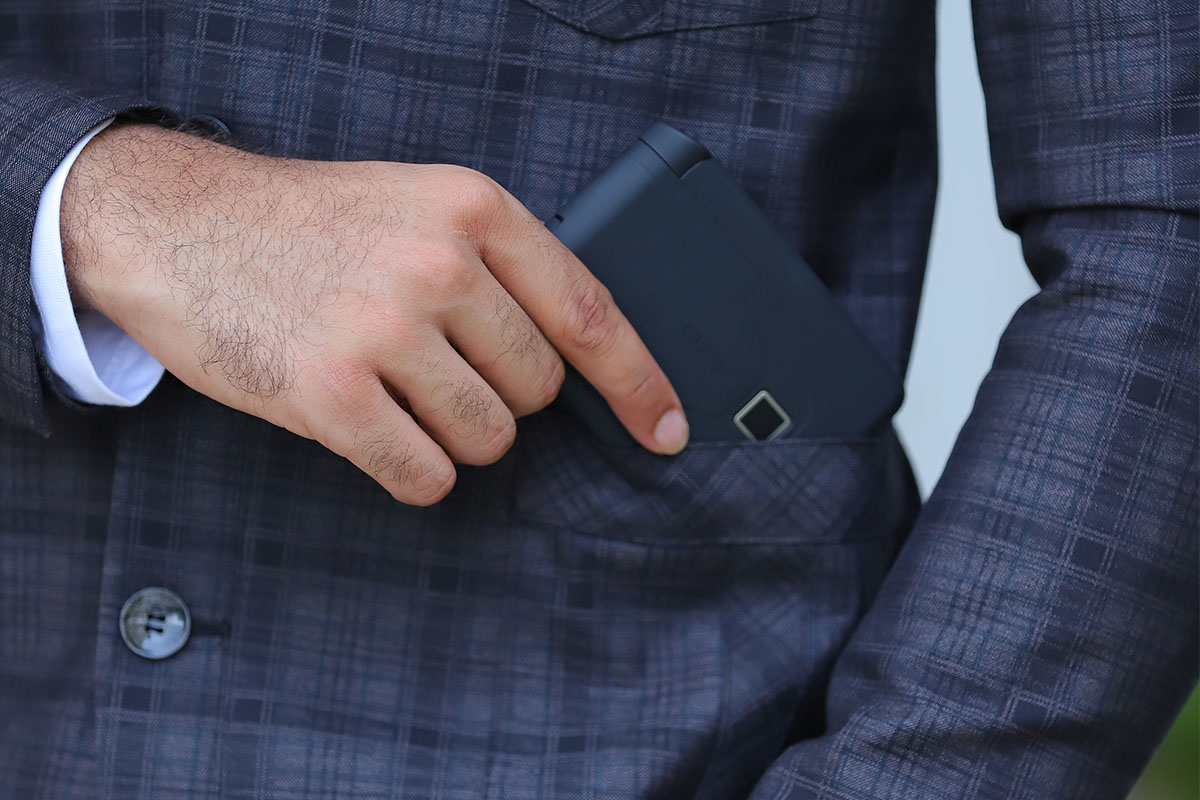 It's time to welcome your wallet to 2021. We may still be waiting for hoverboards to be parked in driveways across America, but with today's technology, there are certainly better ways to store your valuables in your pocket. Traditional wallets just don't cut it anymore, not when thieves can so easily steal them or the data they contain. Make it tougher on would-be criminals and know your important items will stay safe with the Cashew Smart Wallet with Biometrics and Bluetooth.
This Kickstarter-funded wallet makes sure your cash and cards are secure by adding another layer of protection — your fingerprint. Yep, this smart wallet is the first of its kind to use a fingerprint reader to safeguard your stuff. And though it typically retails for $149, it's available now for 32% off at just $99.95.
Cashew features fingerprint authentication that gives you exclusive access to your wallet. Want to grant your partner and kids the ability to grab something when they need it? It stores up to 20 fingerprints so that others can enjoy this 21st-century accessory as well. Once you're done with what's inside, the electronic latch securely locks it up and will send an alert to your phone if it's tampered with … so you'll know if your troublemaker teen tried to steal a $20 on his way out the door.
If the cool fingerprint feature wasn't enough, there's another added perk to storing your valuables with Cashew: It's connected to your smartphone via Bluetooth to make sure your wallet is always nearby, which means you won't be searching for your wallet or heading out the door without it ever again. In fact, it alerts your smartphone if you leave it behind and rings should you misplace it. And if you lose your wallet or it is stolen, not only can you rest assured the thief won't get access, you also can use the crowdsource GPS to put other Cashew users on the lookout. Now that's smart.
Find out why Digital Trends and Geeky Gadgets have featured this piece of tech. Upgrade your wallet today and get the Cashew Smart Wallet with Biometrics and Bluetooth for just $99.95.
Prices subject to change. 
Just a heads up, if you buy stuff using the provided links, The Dad may collect a small commission.