Go Back to Back to the Future II With This Working Hoverboard Engineers Invented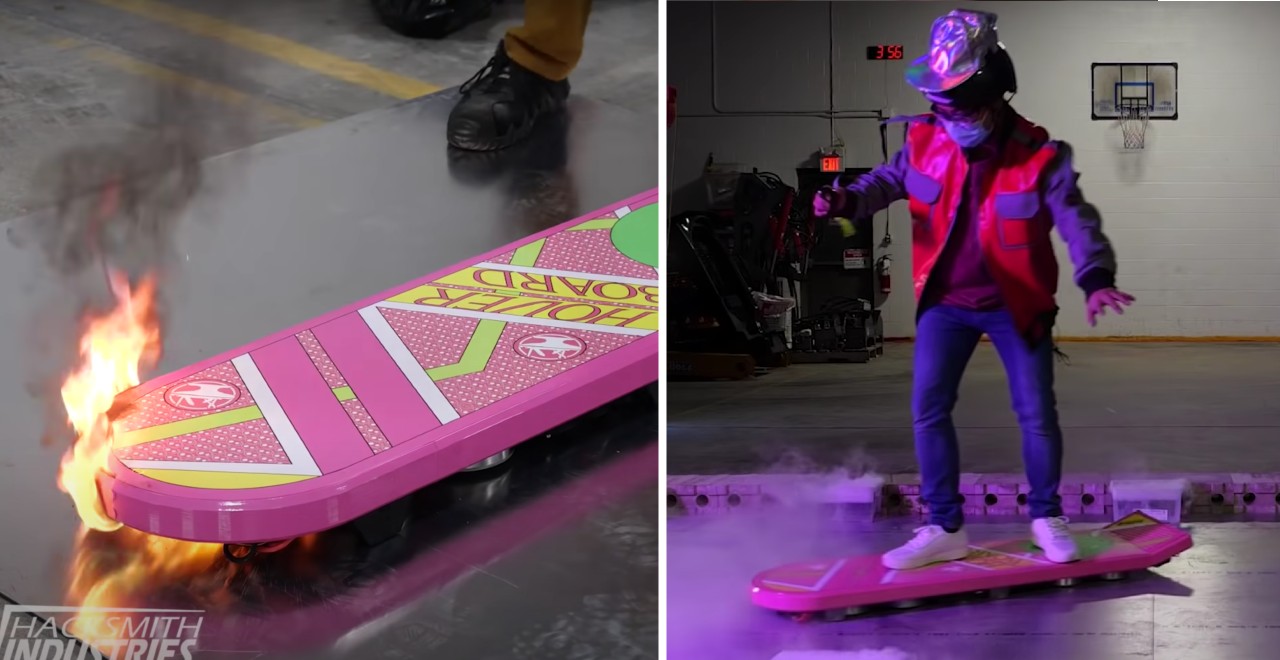 Sure, it took longer than we thought after watching Back to the Future II, but science has finally given us an honest-to-god hoverboard. Does it come with conditions? Of course. But it's still a very cool (albeit completely pointless) invention, as it is an actual, working HOVERBOARD.
When it comes to science, we have all sorts of cool things these days we would've loved years ago, but we still lack some of the big inventions that feel imminent (self-driving cars everywhere) and some that we won't probably see (flying cars). But a hoverboard once was thought to be only the province of Michael J. Fox in his prime.
And now the people behind the popular YouTube HackSmith Industries have created an actual working hoverboard. Does it catch on fire? Yes, quite frequently during testing. But they fine-tuned it, and actually made a hoverboard that works.
The tech behind it is very limiting, of course, as it's powered by a bunch of super-powerful magnets, and it only works over a sheet of metal, so it's not exactly road-ready. It was a mechanical engineering student who came up with the right specs to make it work, and the prototype is still very cool if you're into engineering, sciency stuff, or just fun things in general.
So you might not be able to see one at Target, but it's fun to see a group of people trying to make working prototypes of stuff we only see in movies (like lightsabers!).
View this post on Instagram