Sandler Strikes Again With New Quarantine Duo "Stuck in the House"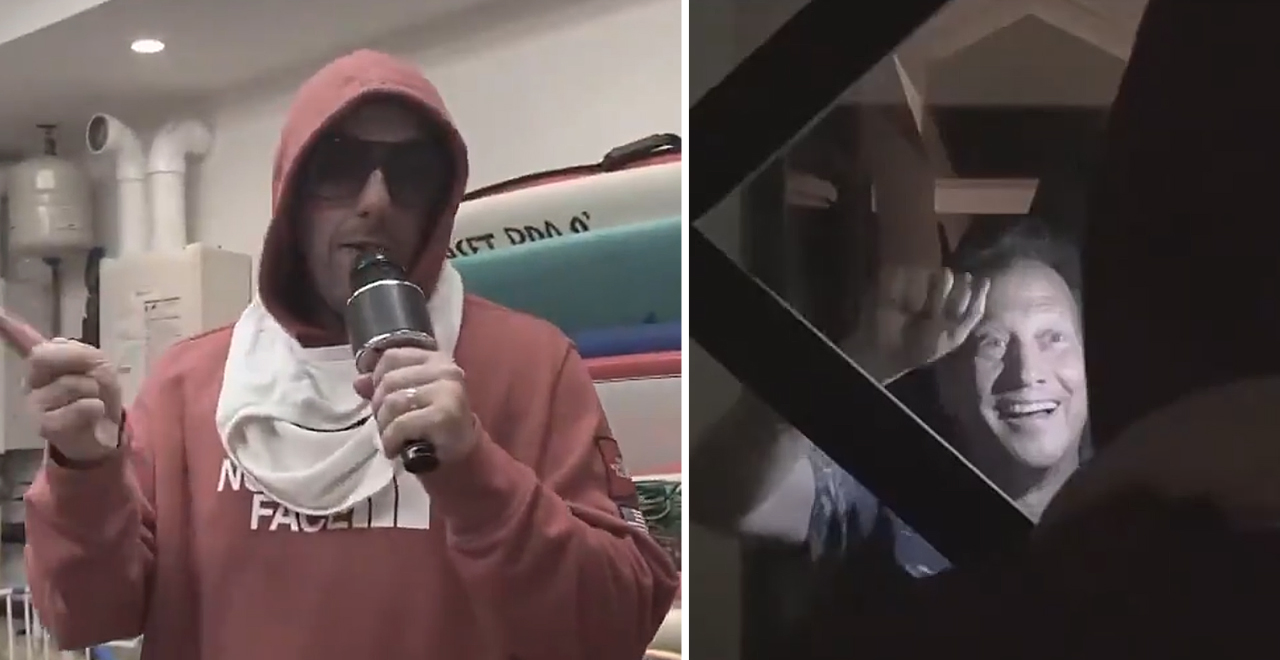 A few weeks ago (maybe months, I dunno, I've lost track of time) Sandler performed a fun PSA with Jimmy Fallon called "Don't Touch Grandma." On Saturday the legendary comedy star dropped in on SNL to deliver a song about that quar life. This time, Sandler teamed up with Pete Davidson for "Stuck in the House".
The catchy song aptly captures the moment, as it's about being stuck in your house (if you couldn't infer that from the title) with your family while communities across the nation are under shelter-in-place orders. The song was one of the highlights for an improved episode of SNL From Home.

Sandler raps about only being able to "pet my dog with a baseball mitt, baking my own bread and it tastes like shit" and also throws in some digs at Davidson, saying he was 'so bored he was doing songs with Pete.'
In a nice touch, the families of both stars are featured prominently. Sandler dancing with his wife was a highlight for some commenters (The Youtube video has nearly 2 million views already), as was the appearance by his kids (both holding signs supporting first responders). Pete's mom and sisters also make an appearance in the video.
There's also a great Rob Schneider cameo, which is essential for any great Adam Sandler performance.