Fallon and Sandler Perform Social Distancing Anthem "Don't Touch Grandma"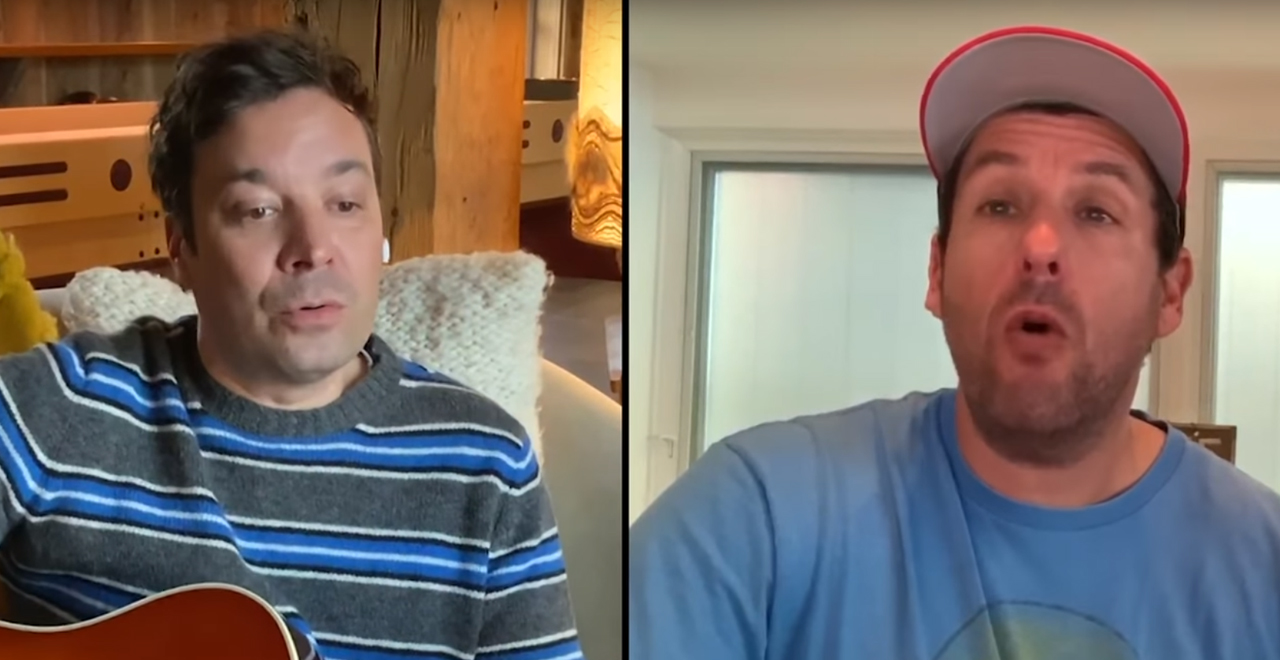 Adam Sandler brought some levity to our current nightmare when he debuted his first quarantine song. Sandler just struck for the second time on The Tonight Show, debuting his new hit single about social distancing, "Don't Touch Grandma."
Sandler is the entertainer we need at this moment. His brand of on-the-nose silly is the perfect break from "everything else." You don't want to think too much. You don't want to have to try to hard to detect sarcasm. We don't have the patience to appreciate a payoff that comes five episodes later. We need immediate relief. We need "Don't Touch Grandma."
Jimmy Fallon, the viral video musician that he is, jumped into the song with some basic guitar and made it a solid duet.
It makes a pretty compelling case for staying away from grandma and practicing social distancing, even if that means playing canasta from across the room. It hits on all the applicable grandma jokes and will be in your head for the rest of the day.
The two former SNL stars paired up in the effort to remind people to practice social distancing for us all and especially for the elderly. The two had to record their duet over video conferencing, as Fallon continues to do his show from home (like most late night hosts).
This is the isolating world we live in now, so do your part, and "Don't Touch Grandma."