SNL Sketch Perfectly Illustrates What Christmas is Like For Parents [WATCH]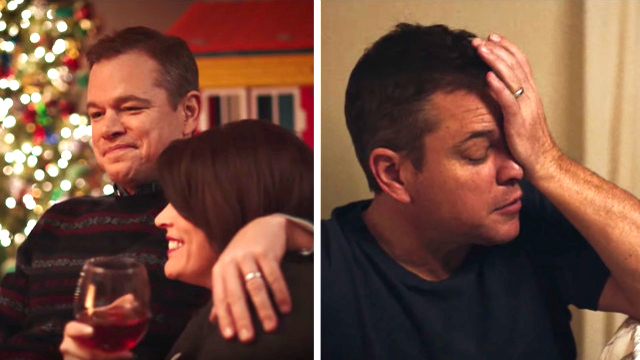 Christmas is a magical time of year, especially when you're surrounded by a loving family—or at least that's what everyone says, right?
In a recent SNL sketch titled "Best Christmas Ever," Matt Damon and Cecily Strong star as tired yet content parents, cozying up on the couch with a couple glasses of wine and reflecting on yet another holiday in the books.
"That was the best Christmas ever," Damon says with an almost visible glow. "I had a smile on my face from the moment I woke up."
Flashing back to earlier that morning, Damon and Strong are violently shaken awake by their children. The clock reads a painful 5:40 A.M. and there is nothing even close to a smile on Damon's bleary dad face.
As you probably expect, the sketch continues to spiral out of control with Damon and Strong reviewing the events of the entire day with the rosiest of rose-colored glasses. From nightmarish in-laws to terrible gifts to literal snot-nosed kids, we learn that this couple is lucky to even be alive.
Check out all the relatable and grisly scenes below:
Despite what was undoubtedly a horrific day, the most accurate part of the sketch is the way these parents still come together at the end of it to bask in the joy of simply being together.
No, families aren't perfect and, from the outside, things often look like a hellscape of drama and anxiety.
…and yet there's honestly nowhere else we'd rather be.