Snowballs Underwear Keeps Your Boys Cool and Your Swimmers Swimming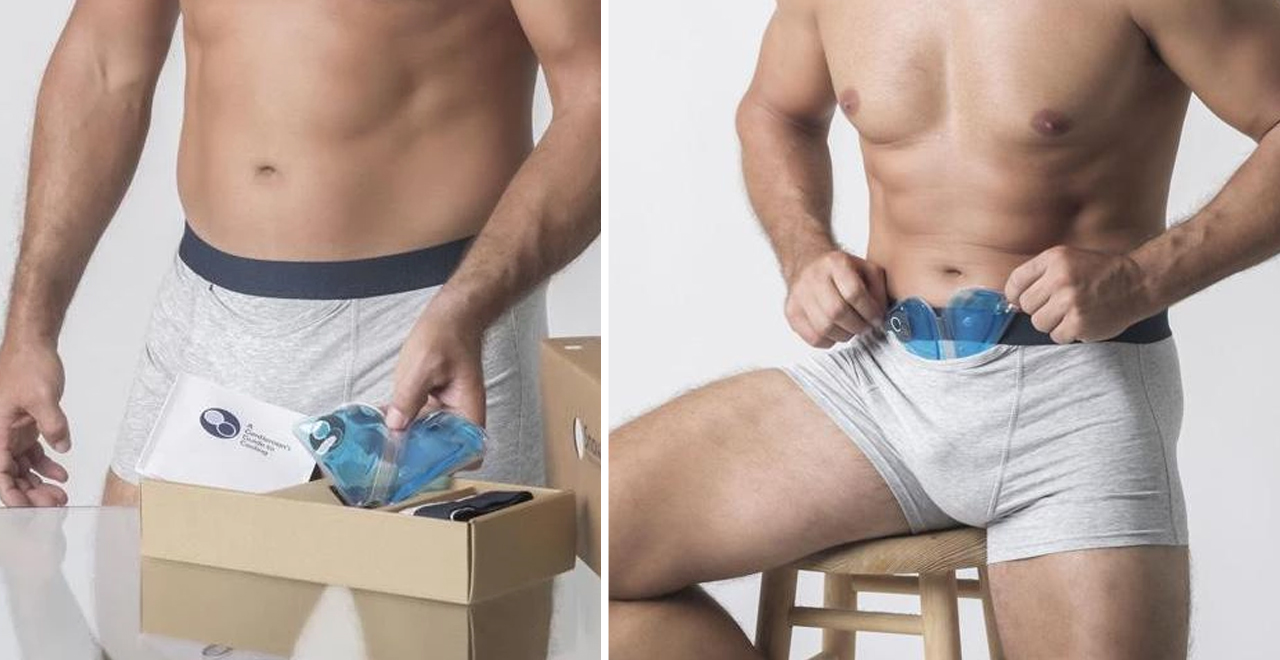 Summer brings a lot to the table. Pools and the beach, day drinking on the deck, grilling out and shooting hoops, even just sitting outside and enjoying the sun. The sky is the limit when the weather is nice and the air is warm.
But there's a downside to spending all that time in the sun, and I'm not talking about melanoma or great white sharks.
I'm talking about ball sweat.
Don't act like you don't know what I'm talking about. You do. We all do. Women deal with boob sweat, men deal with ball sweat. It's simply a fact of life, and it's not very fun. It's uncomfortable and gross, and it smells.
I have some good news for you, courtesy of a little (no offense) product called Snowballs. The "comfortable, organic, all-day underwear is designed with a pouch fitting one of our special ergonomic ice packs – SnowWedges™ – each of which keeps you cold for about 30 minutes."
Snowballs aren't actually meant to prevent ball sweat. They have bigger (no offense) goals in mind, like increased fertility, and easing the pain of your vasectomy.
Their website states:
"Snowballs™ is the scientifically backed cooling underwear designed to naturally improve male fertility and testosterone, as well as to relieve scrotal pain…Studies have shown that lowering scrotal temperature by even one degree Celsius can improve sperm count and quality…"
So if you're hoping to improve your pregnancy odds, or want to numb your nethers after the old snip-snap, give Snowballs a chance. And who knows, it might just keep your boys cool, and dry, as a little bonus.
You may also consider wearing underwear to protect your boys from blunt force trauma caused by toddlers or some hardware and an app to keep 'em brisk.
Just a heads up, if you buy stuff using the provided links, The Dad may collect a small commission.