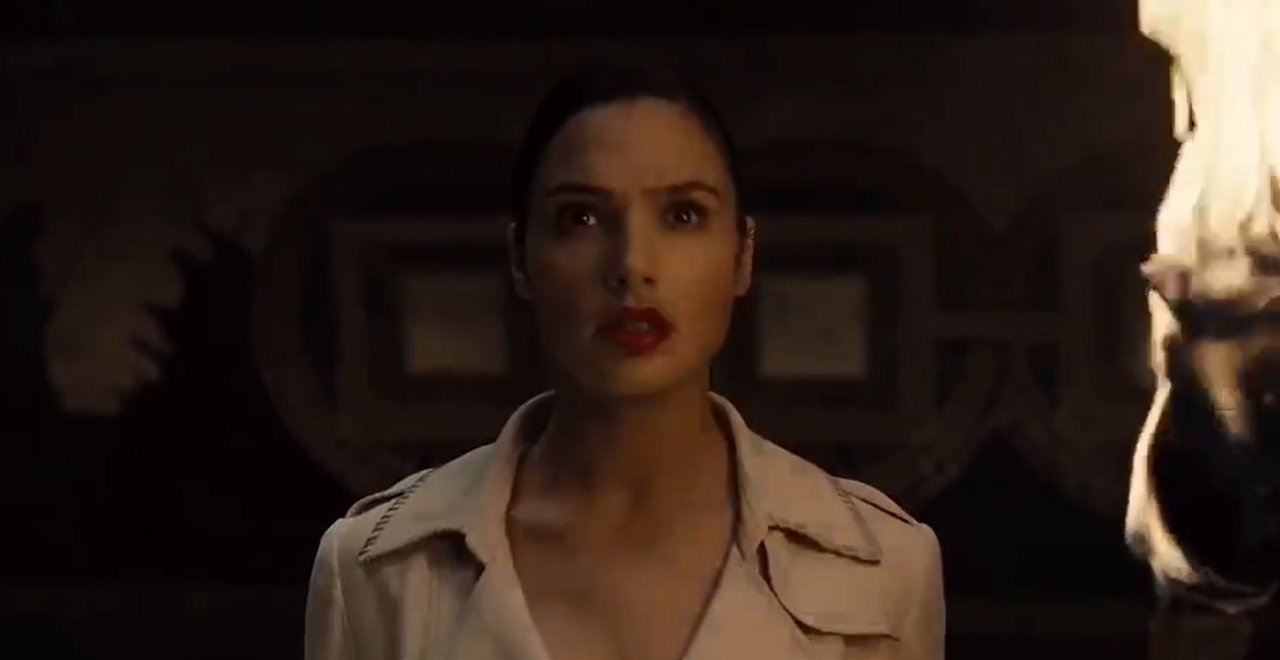 Credit: HBO
We have our first taste of Zack Snyder's cut of the Justice League movie, which fans have been begging for. "The Snyder Cut" is the director's original vision for the 2017 film, which he had to step away from during the post-production phase. And we have our first taste of it thanks to Aquaman himself, Jason Momoa.
Momoa posted the clip on Instagram, explaining that 'the best part about being Aquaman is that Zack Snyder created me so I get to see all this awesome sh-t before anyone."
The clip showed Gal Gadot's Wonder Woman uncovering a mural of Darkseid, the villain who was totally absent from the theatrical version of the movie.
There aren't many details about Zack Snyder's Justice League, other than it making it's debut on HBO Max in 2021. The project reportedly cost another $20-$30 million to get the version he originally intended before Joss Whedon finished the film.
Fans, who have been campaigning for the project, are desperately hoping for more details at the upcoming DC FanDome event. And Snyder himself confirmed that's likely.
First ever sneak peek at JL. Get ready for more at DC FanDome. @hbomax #releasethesnydercut #DCFanDome pic.twitter.com/WIWwFo4Xnt

— Zack Snyder (@ZackSnyder) June 18, 2020
Fans are thrilled to see the first glimpses of something they've waited years (well, three) for, and it looks like it will be pretty awesome (at least that's what blind optimism and this sneak peek lead us to conclude!).