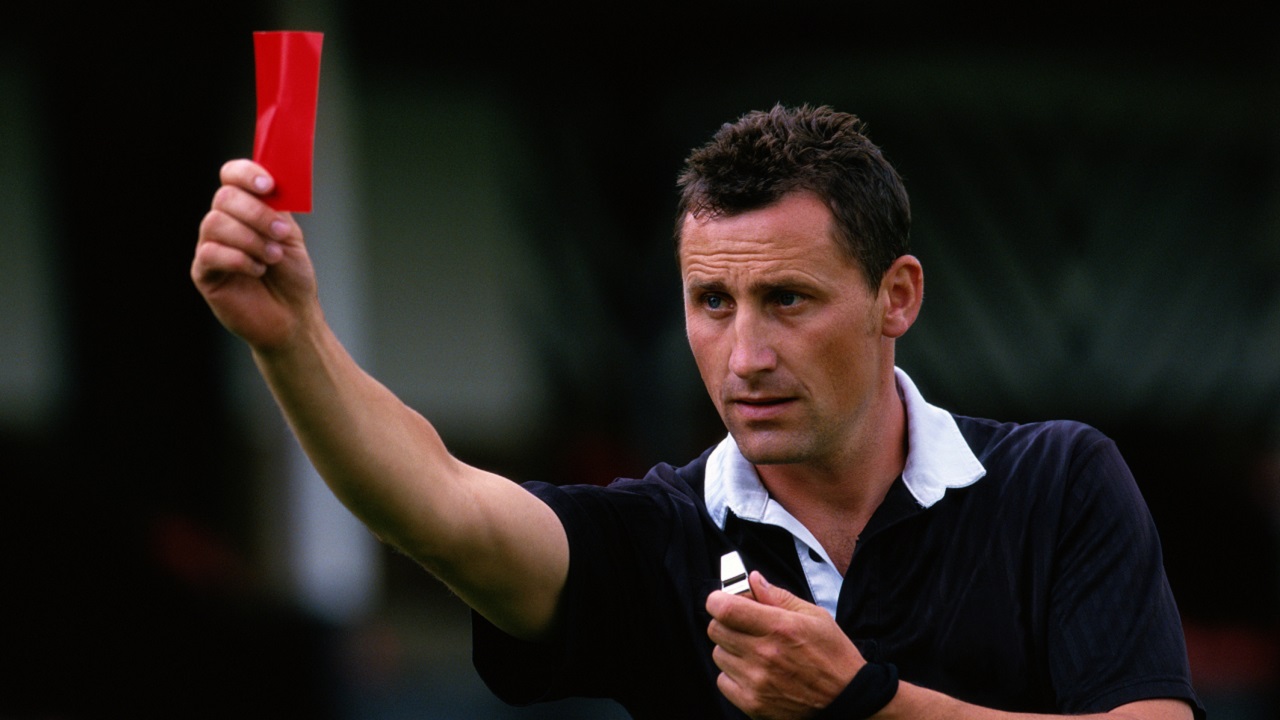 Credit: Getty Images/John Gichigi
Did the player go too far? Or was the kid putting in the fix?
I'm an American, so I'm not going to pretend I understand the world's obsession with soccer. (Although if heroes like this fearless goalie continue to emerge, I might have to change my stance.)
I do understand rabid fan bases though, and the feeling that something is amiss during a game, whether it actually is or not. And I definitely understand meddling kids! So soccer novice or not, this story about what happened during Sydney FC and Adelaide United's FFA Cup Final makes a lot of sense to me.
Near the end of the match, one of the players on Adelaide United appeared to tackle the ball boy, ostensibly because the kid was slow to return the ball so play could continue, and not because the player simply dislikes kids. (Both reasons are totally understandable, tbh.)
Bobo had just scored in extra-time

Then, THIS 😱😱😱https://t.co/Ww6hKIvkxY

— Fox Football (@FOXFOOTBALL) November 21, 2017
The player, Michael Marrone, appeared to merely be attempting to get the ball back from the kid so he could throw it in and Adelaide could continue their attempt to win the match. But dude got a little rough, and the players on Sydney's side did not take too kindly to it. A scrum developed, and Marrone received a red card.
115' RED CARD!

Marrone went to get the ball from the ball ball, but he refused to give it up. That saw the Red take him down and get sent off#FFACupFinal live: https://t.co/q7Pctzq6bZ pic.twitter.com/UgNQ8zl7Zi

— FOX SPORTS Football (@FOXFootballLive) November 21, 2017
Obviously getting rough with a little boy on the sidelines of a soccer match is not a good look, but was Marrone right to be frustrated with the kid's alleged lack of motivation? Some people sure think so!
Even the ballkids at Sydney FC cheat. #FFACupFinal pic.twitter.com/bSemHNfDa2

— West Sydney Football (@WestSydney) November 21, 2017
Wow. Them's fighting words. Or at least "tackling the ball boy" words.
Others are a bit more measured, and no one is advocating for getting physical with young kids, but questions remain about the ball boy's actions.
You should never touch a ball boy, and it should definitely be an offence, but this isn't an isolated incident. Perhaps in future a reluctance to give up the ball in a vital time should result in a penalty? #FFACUP

— Julian Schiller (@Julesschiller) November 21, 2017
Agree Michael Marrone shouldn't have touched the ball boy but absolutely no malice there. And not sure why ball wasn't thrown back immediately…

— TomRehn9 (@tomrehn9) November 21, 2017
Not helping matters is the fact that after the match, which Sydney won, the ball boy seemed to have a conspicuously prominent role in the trophy ceremony…
https://twitter.com/JarradHD/status/932943069023952901
Look, I'm not here to throw stones. I don't know how slow the kid was in throwing the ball back, or even how much money he laid on Sydney to win (I kid, I kid!). But after seeing him standing up there, hoisting a trophy with a shit-eating grin? I bet Marrone thinks that red card was totally worth it.
One thing's for sure, intentional or not, the kid was a real difference maker!
https://twitter.com/KevinAirs442/status/932949331211988992