Children's Book Author Creates Video to Explain Social Distancing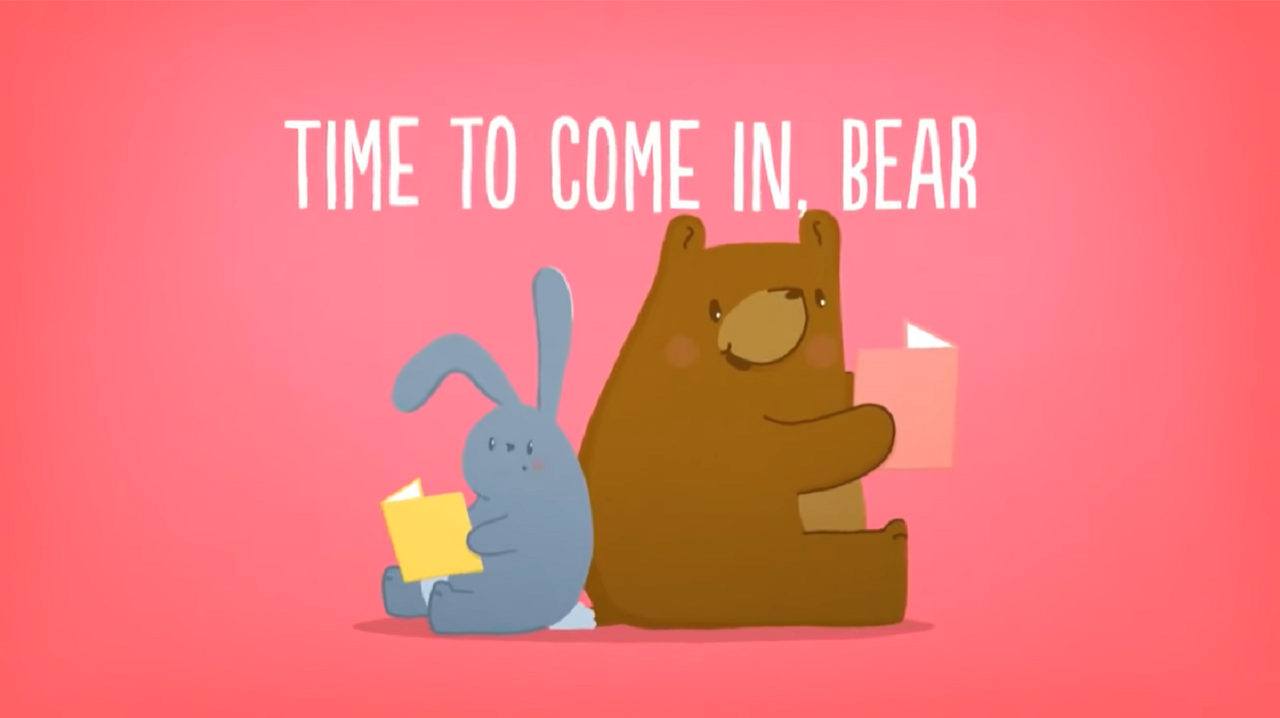 There are a lot of challenges during the time of the coronavirus. From not being able to visit restaurants and stores, to being isolated from family and friends and having to manage day jobs with homeschooling, our daily lives are largely unrecognizable. But at least we understand why. Our children may not.
There isn't a ton that young kids need to know about the unprecedented global pandemic that has ground the world to a halt, but there are things they can do, like wash their hands, and practice social distancing.
Of course, explaining why kids need to wash their hands is never easy, and impressing upon them the importance of not getting to close to other people is a strange new concept that many toddlers simply can't grasp. Thankfully, a children's book author has come up with a clever and appealing way to explain the idea to children.
Kim St. Lawrence created a video version of a children's book called "Time to Come In, Bear" and posted it on YouTube for families to access for free. It's a mere 90 seconds, but it does a nice, and adorable, job of explaining why social distancing is necessary, with the help of a bunny rabbit and a bear.
"The world caught a cold," the story begins. "You won't get the germs if you just stay at home." It offers a few indoor activities while gently reminding kids of things they can't do, like visit Grandma. Simple, straightforward, and short, the video is a handy way to help your youngest kids understand the current situation, without overwhelming them with fears.
Check out the video: