Community Hosts a Social Distancing Parade for Girl Finishing Chemo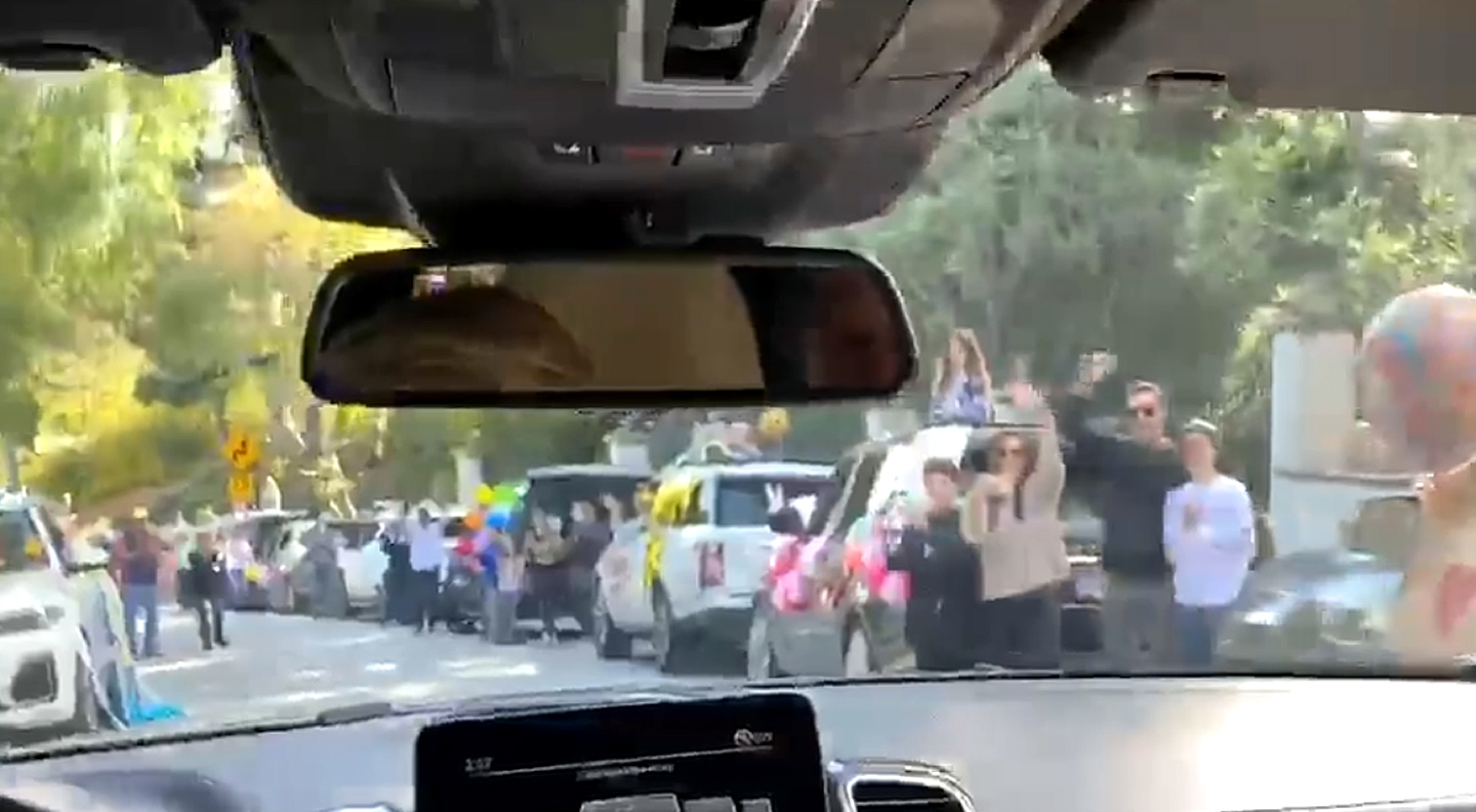 Social distancing has been in our lexicon for only a few weeks, which in 2020 time, is equivalent to about 40 years. And as we get used to the guidelines of our new society, we're finding ways to make it work. Friends and family are connecting over Zoom. Neighbors exchange pleasantries with the proper six feet of space between them. Kids school themselves on iPads with all screen time rules abolished. And we are also finding new ways to celebrate.
In one of the best feel-good stories you will see today, a young girl was returning home from her last chemo treatment, and her neighbors wanted to do something to celebrate. But with our social distancing rules in place, they had to get creative. So they did, helping set up a social distancing parade to welcome home the young girl.
#SomeGoodNews my daughter, Coco, finished her final chemo treatment yesterday and our friends had a surprise social distancing welcome home parade for her! pic.twitter.com/CI2um08ird

— April Danz (@momuses) March 25, 2020
Hat tip goes to John Krasinski of Office fame since he put the call out for good stories, and to the girl's mom for delivering the video we needed to see today.
The girl's friends, family, and neighbors all lined the street in decorated cars, holding balloons and signs, cheering her on as they pass.
It's the most heartwarming thing you'll see today, and frankly, we can use all the good news we can get these days.
Welcome home, Coco.