"Some Assembly Required, My Ass," Says Dad Who's Been Assembling for 3 Hours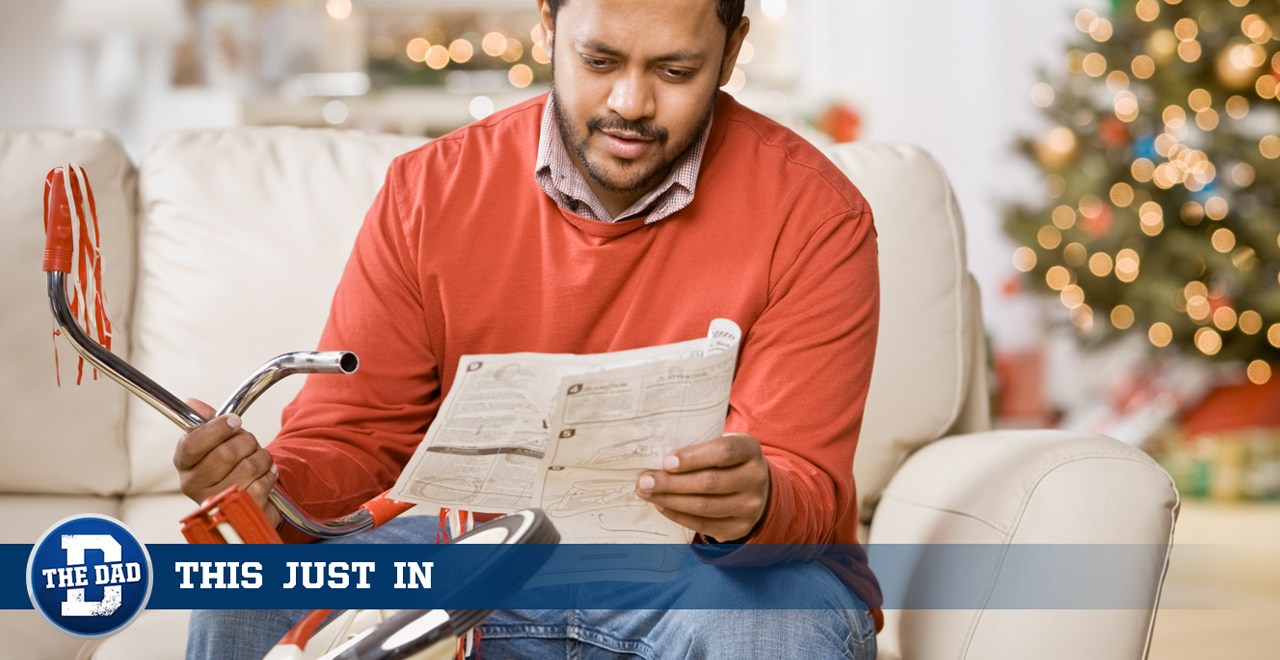 BEND, OR – Rather than enjoying his Christmas eve sitting in cozy slippers by the fire, local father Martin Hendricks found himself huddled by the tree while cursing up a storm, as he'd spent the previous three hours futilely attempting to assemble one of his children's gifts that was giving him a harder time he expected.
"Some assembly required, my ass! I'm going to sue this company for false advertising," muttered an infuriated Martin, whose dreams of relaxing before  Christmas morning flew out the window the moment he realized he had to assemble his daughter's new tricycle .
As Martin's wife sat in the next room watching Christmas movies, Martin's screams of frustration forced her to turn the volume up on the movie several times before she decided to just use headphones, as there would most likely be several more hours of annoyed yelps until the trike's completion.
"What the hell is this?" said a confused Martin, as he held what were clearly a set of standard handlebars. Unfortunately, Martin was so delusional due to his stressful morning that he was now unable to recognize even the simplest of parts.
As we now enter the fourth hour of assembly, one can't help but wonder if Martin would've been able to assemble the trike sooner had he just read the instruction manual rather than being stubborn.
Despite being completely plausible to parents, THIS JUST IN is satire and intended for entertainment purposes only. For more stories like this one click here.