4-Yr-Old Celebrates Being Cancer Free by Ringing Bell on Dad's Fire Truck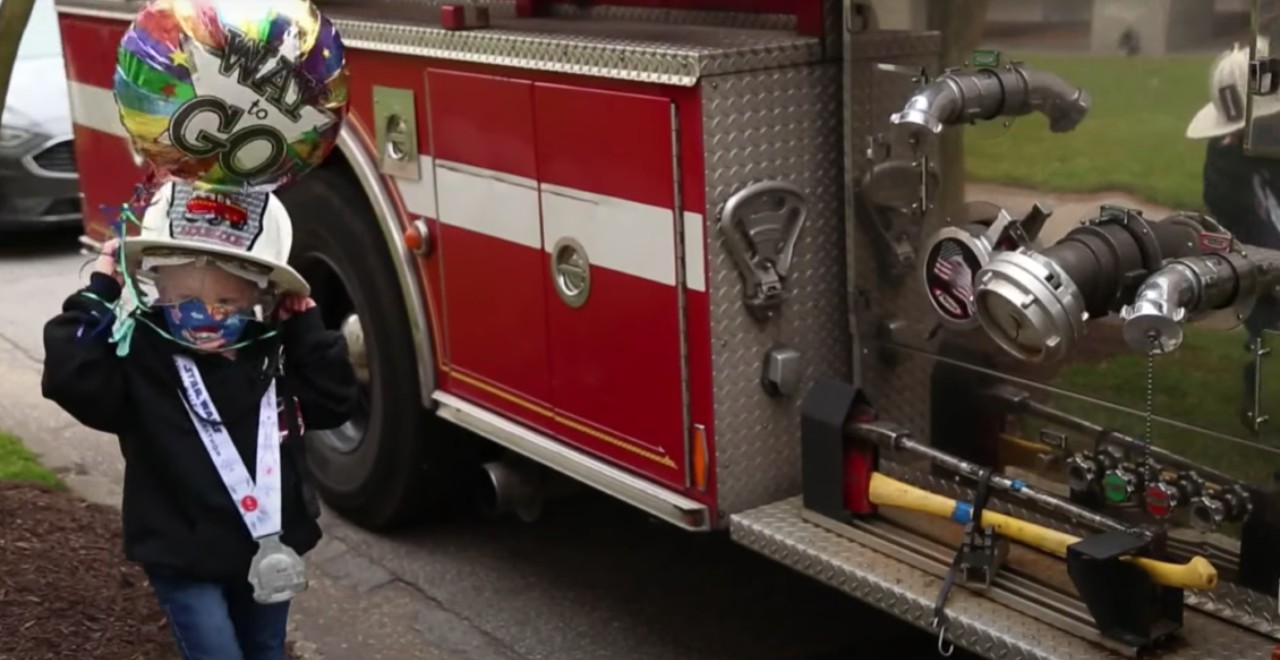 Having a child diagnosed with cancer is one of the most gutting things a parent can experience. It's one of life's most vicious and senseless cruelties to see your kid suffer fighting a deadly disease. This is why every parent can relate to the joy and happiness when a child overcomes the disease. The story of a 4-year-old boy in Virginia was making the rounds recently for his unique celebration marking the end of his cancer battle. After he was in remission, he got to ring the bell on his firefighter dad's fire truck.
Nolan Turner celebrated being cancer-free by donning a fire helmet and ringing the large silver bell on the fire truck outside the Children's Hospital. He was surrounded by his parents, extended family and friends, and hospital staffers.
His teary-eyed dad told a local news station that 'crossing the finish line is a great feeling', he said. "It's just so amazing watching him overcome this adversity with a smile on his face."
Dad called his son a "true fighter", and said Nolan wants to grow up to be a firefighter too. His dad's firefighter buddies have been part of the support network the family was especially grateful for, and they even made several trips to his hospital while he was undergoing treatment. The boy wasn't allowed to have any visitors outside of his parents, so the fire trucks raised ladders with signs of support for Nolan to raise his spirits.
Just a powerful and cathartic moment to see their son triumphantly ring that bell, and it's the sort of thing that causes the allergies of any dad to act up (if you prefer a cutting onions reference, feel free to swap that in).