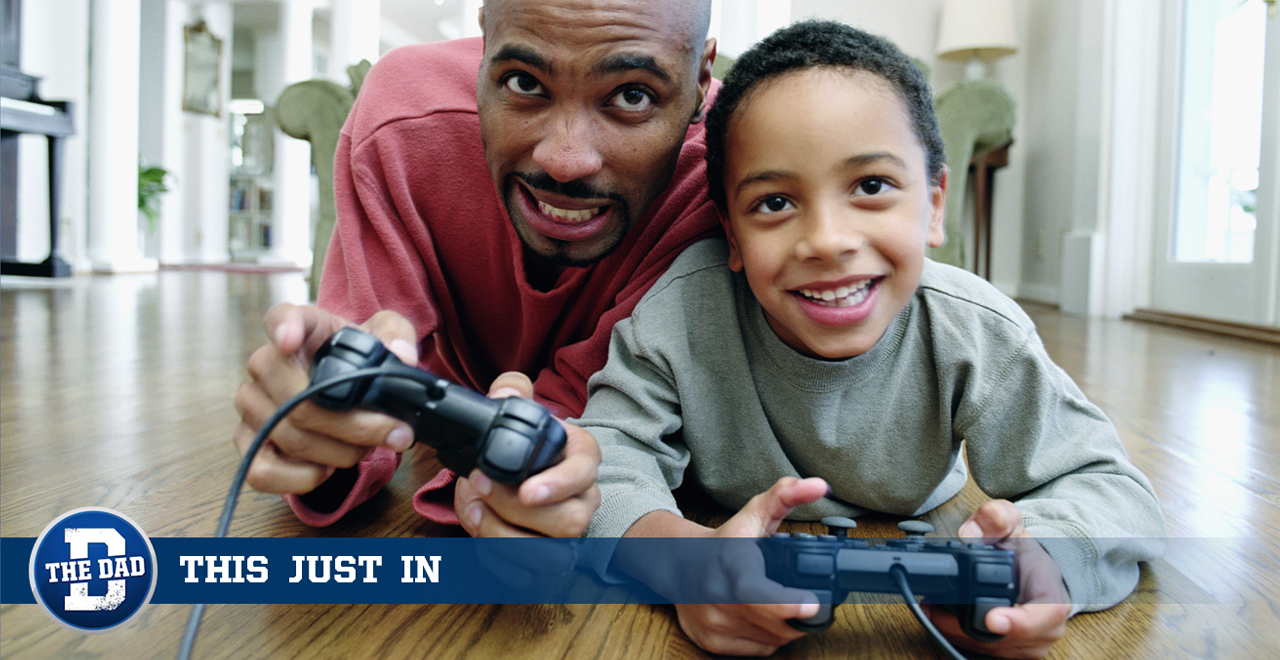 Credit: Getty/Andersen Ross
OWENSBORO, KY – 38-year-old Kevin Waterston has fond memories of playing video games as a kid, but frankly, the consoles from his childhood are archaic and out of date. So when Kevin asked his 8-year-old son if they could play some PlayStation together, his kid handed him an unplugged controller to trick Kevin into thinking he's playing.
"Usually this is something I do with my 3-year-old brother who doesn't have any idea we're tricking him, but given what I've seen, he's probably better than my dad at Fortnite," said 8-year-old Trevor, while his dad eagerly smashed away at buttons that, unbeknownst to him, had no impact on what was happening on the screen.
While this strategy was certainly a risky one considering Kevin could clearly see that the console only had one controller plugged in, he figured it was probably just some sort of new Bluetooth technology that was built into the system, and thus kept repeatedly hitting the X button thinking it was helping him win.
"Kid better watch out, pretty soon his old man is going to be better than him!" laughed Kevin, unaware that his son was actually ranked in the top 100 worldwide and would almost certainly humiliate his dad if the controller were to be connected.
To Kevin's credit, after he and his son were done with PlayStation, Kevin went and busted out his old Atari 7800 console and absolutely kicked his son's butt in a game of Joust.
Despite being completely plausible to parents, THIS JUST IN is satire and intended for entertainment purposes only. For more stories like this one click here.