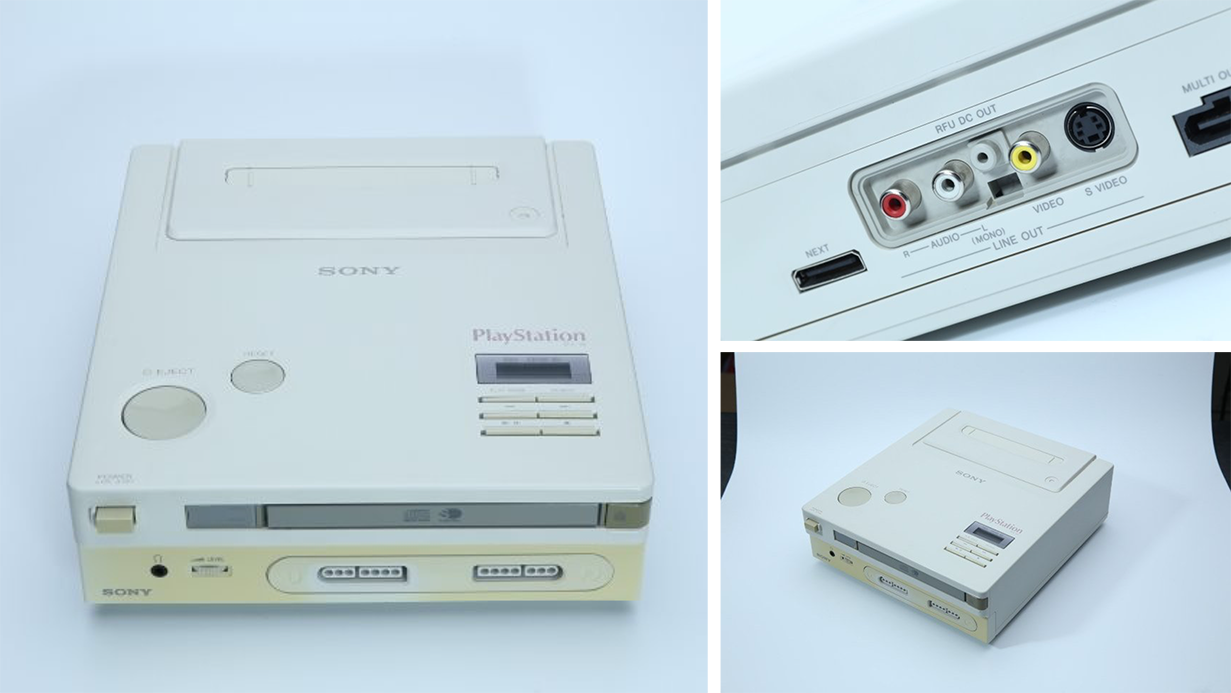 Credit: Twitter/CedricBiscay
Way back before the 'Big Three' dominated the console wars, the video game market was a face-off between the two powerhouses of the time: Nintendo and Sega.
When Sony first began to show interest in gaming, they actually collaborated with Nintendo, devising a disk-based system that was the first of its kind—essentially a CD-ROM drive for the SNES.
Obviously, the PlayStation-Nintendo hybrid never saw large-scale production, but a rare few prototypes are still out there in the hands of lucky collectors, and one of them is currently up for grabs.
Terry Diebold that we have invited several years ago at @MagicMonaco just informed me that he wants to sell his Nintendo PlayStation official prototype. I am very curious to know about the final price for this !
I guess a crazy World Record will happen… #nintendoplaystation pic.twitter.com/9C0FXiC9CZ

— Cedric Biscay (@CedricBiscay) October 1, 2019
To illustrate just how big of a deal this game system is, Terry Diebold is already well-known for possessing this console and is the topic of many conversations at gaming conventions worldwide.
Folks in these circles anticipate a huge price tag when this thing finally sells.
I'd love this. But of course I don't have the cash this will cost.

— MODnifique (@MODnifique) October 2, 2019
I'm surprised to see everyone reporting this as news when this has always been Terry's plan for the console. He's turned down multiple six figure offers over the years and toured with it hoping to build awareness and solicit a higher offer.

— kelsey lewin (@kelslewin) October 2, 2019
With such a rare piece of gaming history up going up for auction, it's inevitable that it will go to a buyer with deep pockets. The only question is, who?
Well, we'll find out soon. The unit currently sits at $48,000 with 20 days remaining.
The online consensus is that it should end up in a gaming museum where it can be viewed and appreciated by the masses versus being hoarded away by one single collector.
Diebold confirmed that he's definitely open to potential buyers, but that he prefers the idea of a crowdfunding campaign that could match the price of the rare console so it can be preserved in a museum.
I'm open too see if this would or could be possible! You can reach me at [email protected]

— terry diebold (@terry51d) October 2, 2019
Diebold has yet to toss out an ideal price for the treasured game system, likely hoping to reel in one whopper of a bid, which he'll probably get, considering the absurd amount of buzz already surrounding this rare piece of history.
Personally, though, I'm with Indiana Jones on this one.