Netflix Releases First Images From Steve Carell's 'Space Force'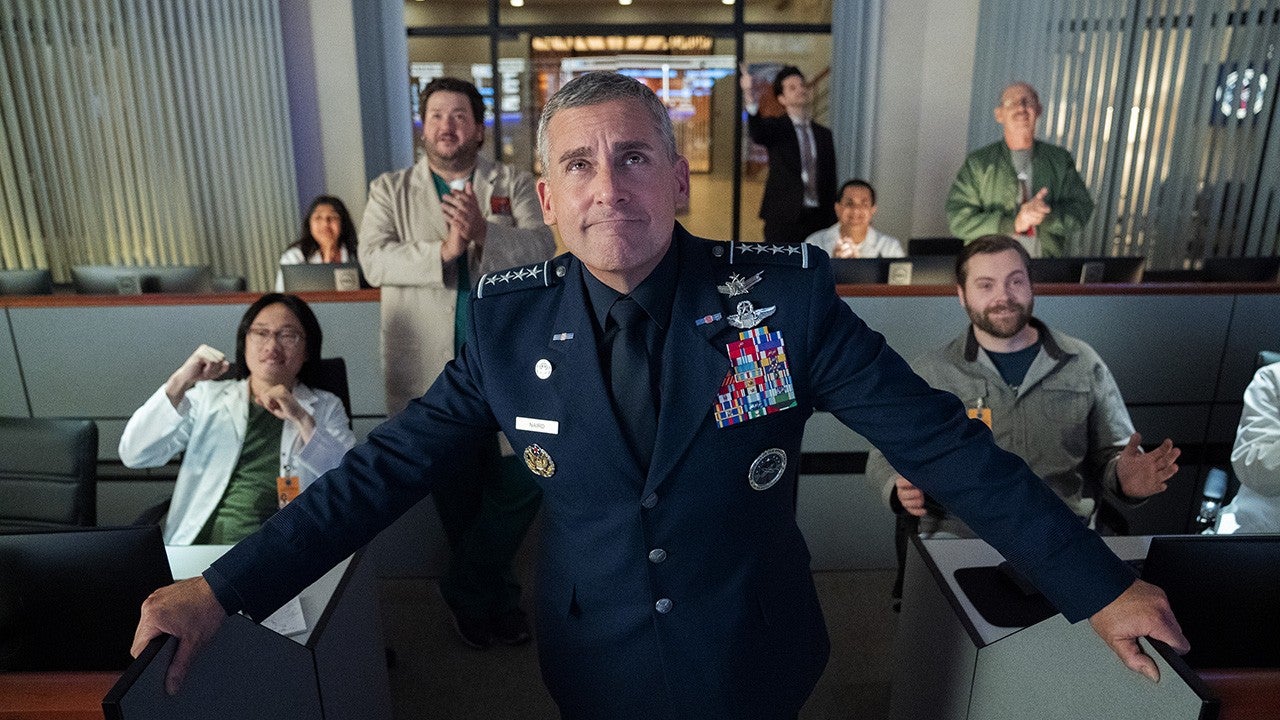 When President Trump announced a new branch of the military, dedicated to outer space, it sounded like a joke. Then he called it the Space Force and things got real. Very real.
But the premise was too good to stop Greg Daniels, the man behind The Office, to make it a joke. He recruited some old friends they're making a new TV show out of it for Netflix. It's called Space Force, it stars Steve Carell, and it hits Netflix on May 29th.
When it was announced, Daniels described the show. "The goal of the new branch is to 'defend satellites from attack' and 'perform other space-related tasks' …or something," the statement said. "This is the story of the men and women who have to figure it out."
We could use a goofy, smart workplace comedy – starring Steve Carell – more than ever right now!
Alongside Carell are Parks and Rec alum Ben "Flush with Cash" Schwartz, Lisa Kudrow of Friends, Booksmart's Diana Silvers, and Academy Award-nominated actor John Malkovich. Yes, Academy Award-nominated actor John Malkovich. and we have the pictures to prove it!
Today, the streaming platform released a few pictures from the set of the show to give fans a first look at what's coming, and just in the nick of time. The images feature Carell interacting with various cast members, and Schwartz doing exactly what you'd expect Schwartz to be doing.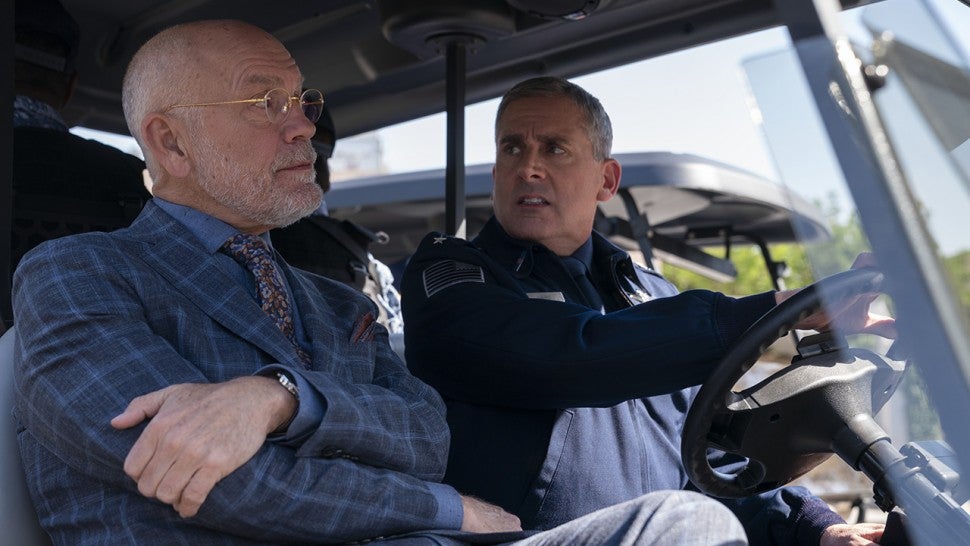 See the full gallery of images here.